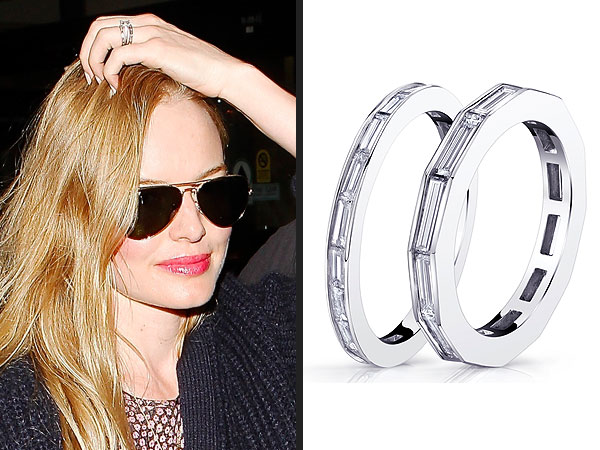 Splash News Online; Courtesy Ocappi
If her magical Oscar de la Renta gown wasn't proof enough that Kate Bosworth was the luckiest bride on the planet, enter her two — count 'em, two(!) — wedding rings.
The actress's new husband Michael Polish presented her with dos bands, both of which complement her vintage 1920s engagement ring, at their Montana nuptials on Sunday.
And we got all the scoop on her new bling straight from the source — Ocappi, the jewelry retailer responsible for crafting the handmade, platinum-set rings just for Kate's big day.
RELATED: See more amazing star engagement and wedding rings here!