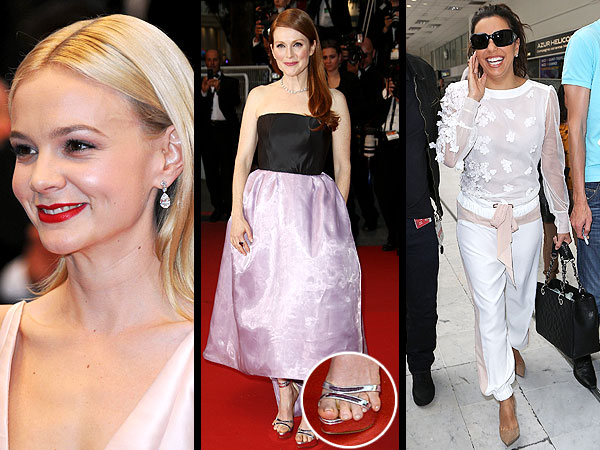 INF; Rex USA; FilmMagic
Cannes just keeps getting better and better, but with all the dresses, jewels and fabulous shoes parading by, it's possible to miss some of the details. Here, we call out three things you've gotta see before the next round of gowns this evening.
Carey Mulligan's Majorly Expensive Earrings: It's no surprise to see mega-watt jewels on the red carpet at the French film festival (Chopard is an official partner, after all), but even with all that bling, it's still possible to stop us in our tracks. Mulligan did just that at the Great Gatsby premiere, accenting her pale pink Dior Haute Couture gown with red lips — and a pair of Tiffany & Co. diamond earrings from the Blue Book Collection worth $1.15 million. Add another $112,000 in diamonds in her bracelet and we think she's got a jewelry collection even Daisy Buchanan would envy.
RELATED: See what all the stars have worn to Cannes so far!
Read More