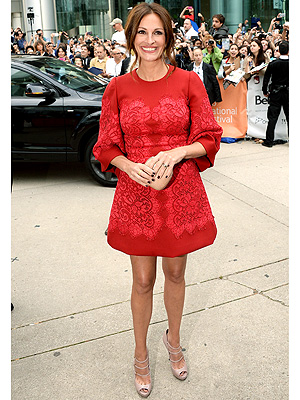 Jason Merritt/Getty
Even Julia Roberts doesn't look like Julia Roberts all the time. She's a busy mom of three and is choosy about her appearances, so she doesn't always have to be in couture dress shape. But when she does want to gear up for a major red carpet run (as she will be soon, for this winter's buzzed-about August: Osage County), she turns to celebrity trainer Bizzie Gold to whip her into shape in a flash.
Gold's 30 Day Slim Down is already huge in Hollywood, but she's exclusively giving us a peek at her 7 Day Red Carpet Ready plan (available this week on her site for $24.99) so you'll be Instagram-ready before any important event this season.
RELATED: 7 ways to look hotter in your clothes!
In the seven days leading up to the event, Gold recommends you do follow the six steps, in her own words below. We have a feeling you're going to like the first one! Check them all out, then let us know your best quick shape-up tips in the comments.
Read More