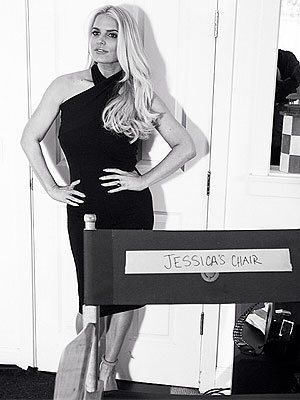 Courtesy Jessica Simpson
Jessica Simpson isn't gonna take things sitting down.
The star has posted a behind-the-scenes sneak peek at her new Weight Watchers commercial, and although her snazzy on-set chair sits empty in the foreground, it's the singer's va-va-voom figure that has everyone standing up in attention.
In the snapshot, the blonde bombshell and mother of two wears a sleek crisscross halter minidress, her famously voluptuous curves amply doing justice to the frock's body-hugging silhouette.
"Too proud to sit down!! Behind the scenes of my new commercial. Thanks @weightwatchers," Simpson, 33, captioned the image.
Of course, the singer-turned-fashion mogul, who is mom to daughter Maxwell Drew, 21 months, and son Ace Knute, 7 months, is anything but shy when it comes to flaunting her post-baby figure. Read More