Jessica Simpson is reliving the past — in style!
The 35-year-old singer was spotted in familiar attire on Wednesday in Cabo San Lucas, Mexico to celebrate a friend's birthday.
She donned a patterned bikini with daisy duke shorts, similar to that of her character in the 2005 film The Dukes of Hazzard, Daisy Duke.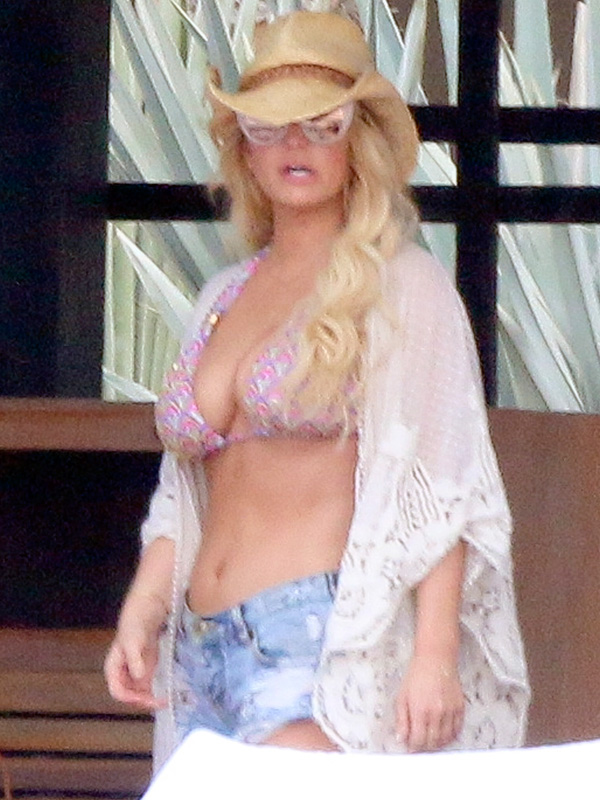 Splash News