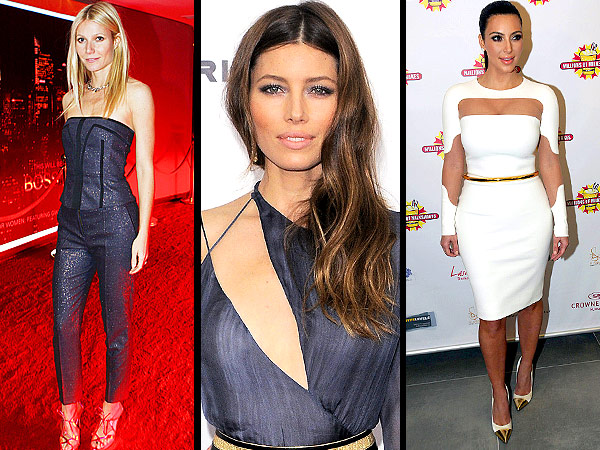 Rex USA; BEImages; Getty
In case you were too distracted by the Duchess of Cambridge's pregnancy news to pay attention to the latest celeb looks this week, we have you covered. Here's what should be on your style radar right now, plus one dress that veered into questionable territory. Read on for more:
Gwyneth Paltrow, Beyoncé and Kate Hudson are wearing it, it's only a matter of time until the rest of us follow suit. All three of them stepped out in coordinating tops and bottoms: Paltrow went for a fitted midnight blue bustier and slim-cut pants, while Beyoncé and Hudson opted for looser blouses and trousers.