Jennifer Aniston
Jennifer Aniston is married! And while we wait (impatiently) for photos of her wedding dress, let's reminisce about some of her best white-dress moments to date.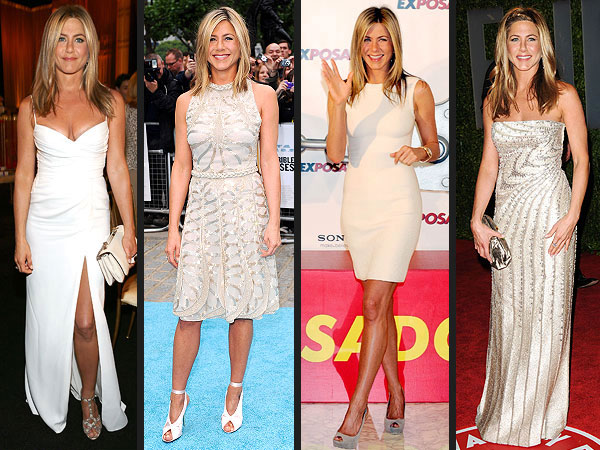 Getty; Landov; INF; JPI
With the news that Jennifer Aniston's suspiciously lavish party at her Bel Air, California, mansion Wednesday was actually a wedding, dress speculation was kicked into a frenzy. She and Justin Theroux have been engaged for almost exactly three years now, which means it's time to revisit possible wedding dress choices (while crossing our fingers for a big reveal).
Kevin Mazur/WireImage
For being in such a high-profile relationship, Jennifer Aniston isn't shy about sharing peeks into her and her fiancé, Justin Theroux's, world — especially when it comes to fashion and beauty. (Case in point: She once revealed they sometimes share a toothbrush!) And in this week's issue of PEOPLE, the 46-year-old actress let us in on another secret. What exactly "eau de Justin" smells like.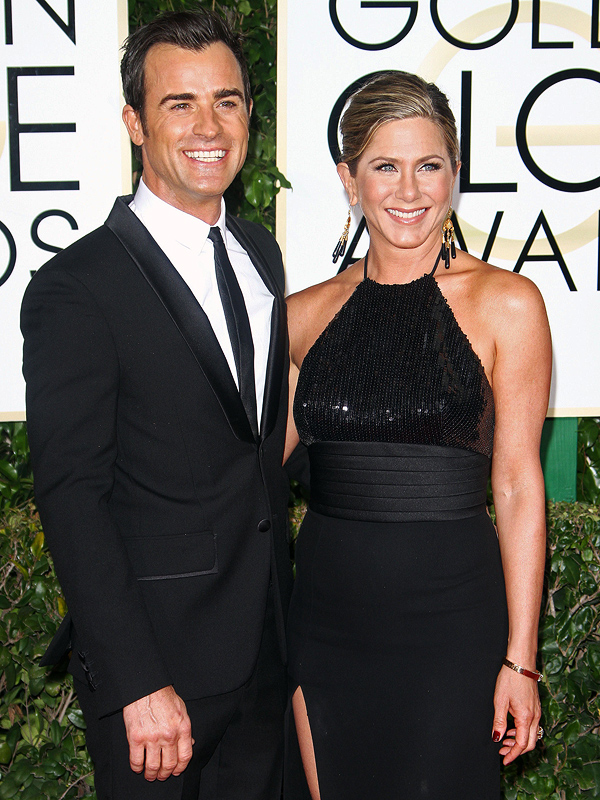 FameFlynet
Calling all Jennifer Aniston fragrance fans: The collection on your vanity is about to get bigger. The actress is releasing another perfume this month — her third in total — called Near Dusk Jennifer Aniston. And with it she's revealing some rather candid fun facts about her favorite scents. (Which include "eau de sweat.")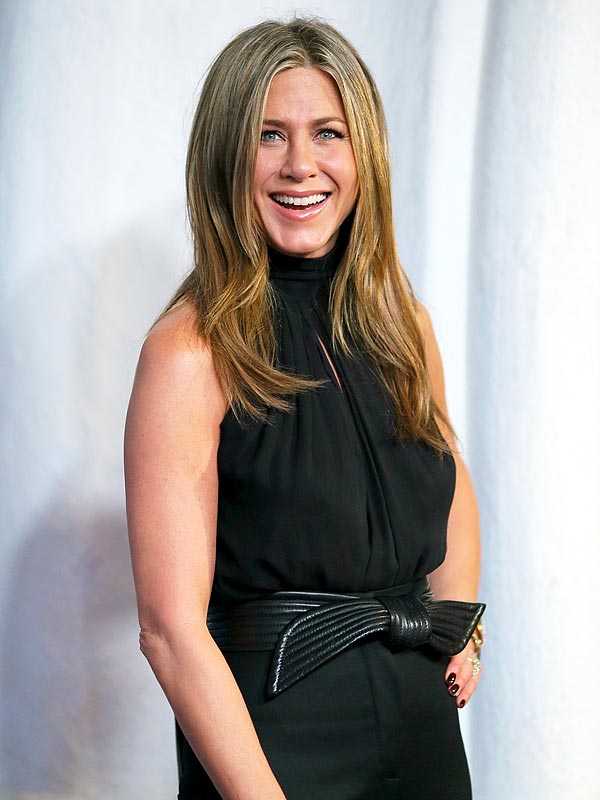 Mark Davis/Getty
For someone who's constantly in the spotlight, having great skin (and equally amazing hair) is a must for Jennifer Aniston. Which is probably why she's the brand ambassador for Aveeno and the co-owner her own haircare line, Living Proof. So when the actress spilled all of her beauty secrets (like how she maintains her fresh-faced glow, why she's all about SPF these days and the reason she's giving up on tanning) in a recent interview with PEOPLE, we took detailed notes. And yes, we're sharing the wealth.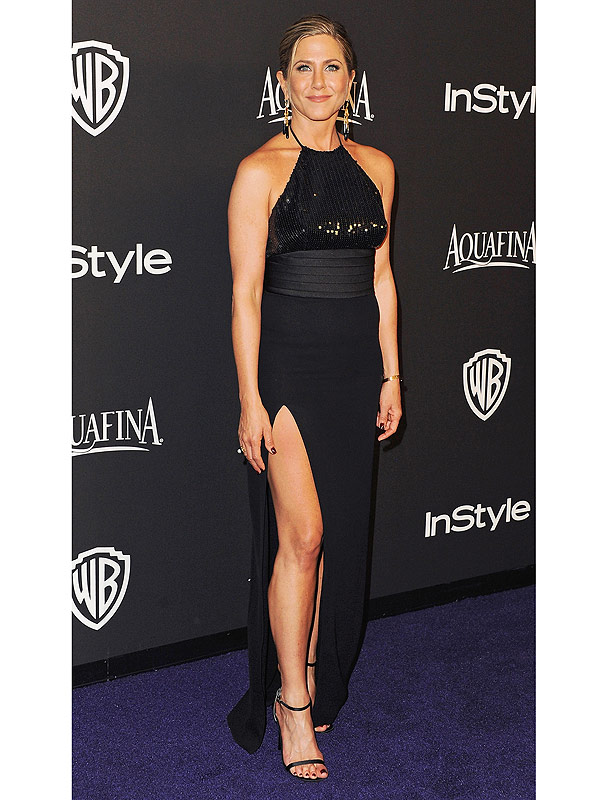 Jon Kopaloff/FilmMagic
It's hard not to be envious of Jennifer Aniston and Justin Theroux's relationship. They own the red carpet together, go on the best vacations and have the most envy-inducing couple hair in Hollywood. Turns out, they follow a similar beauty routine too.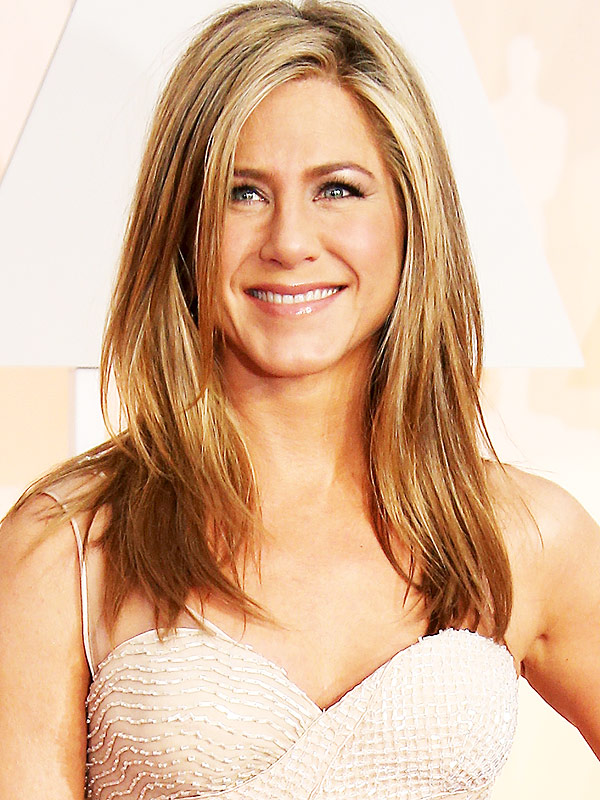 Dan MacMedan/Wireimage
As anyone who's picked up a magazine in the last 15 years knows, Jennifer Aniston is Hollywood's go-to hair goddess, as well as a loyal and longtime friend to her BFFs. And she's parlayed that expertise with the former (in her role as the co-owner of Living Proof haircare line) into major perks for the latter — as they end up being guinea pigs for formulas even before they hit the market.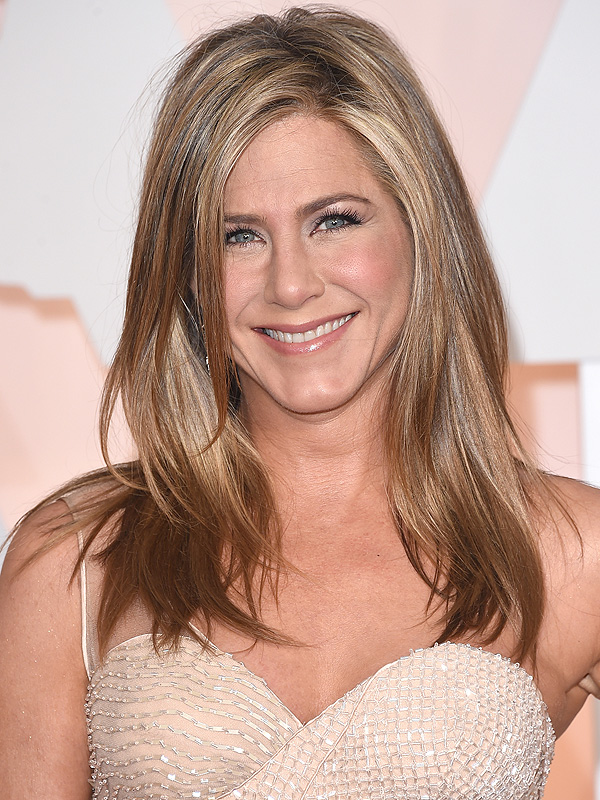 Jason Merritt/Getty
Editors' Picks
More on Stylewatch
Top 10 Style Categories
Sites We Love