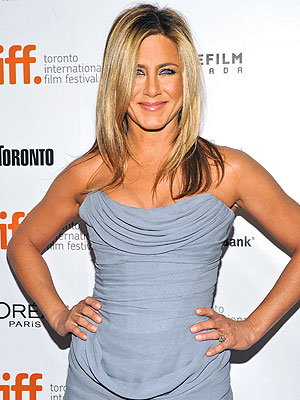 Brent Perniac/AdMedia/Sipa
When it comes to beauty products, Jennifer Aniston admits she can be a bit of a pack rat.
"I get yelled at," the actress tells PEOPLE. "I've had makeup in my drawer for 10 years that I should probably get rid of. I do get new mascaras and things like that, but I also have this weird thing [about saving]. Remember when Calvin Klein made makeup? That was in the '90s. I think I just threw out a lipstick of his."
And fashion-wise? "I have jeans from my twenties that I can't get rid of," Aniston jokes. "I still have red loafers from Friends! I have a nostalgia about them."
RELATED: I Really Love My … The clothes and accessories stars are obsessed with!
On the topic of skincare, however, Aniston is much more minimal, relying on Aveeno's face wash (she's the line's global brand ambassador). And now the actress has narrated a digital video short that's the first of a series highlighting the power of natural ingredients used in the brand's products.
Read More