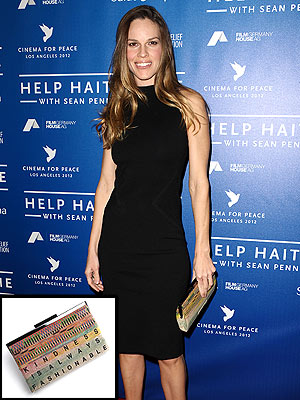 Jason LaVeris/FilmMagic; Inset: Courtesy Rachel Roy
There's no limit to the number of charities celebrities seem to support, but at the moment, many are taking a stand for OrphanAid Africa, a charity championed by Rachel Roy. The designer recently created a handbag — the Rachel Roy OrphanAid Ghana clutch — designed to raise awareness about the non-profit and honor the West African nation at the same time.
"Clutches are one of my favorite shapes of handbags to carry, and when I work on product to sell for charities I want to create something that is refined, effortless and beautiful to look at … like the children that inspired the effort," she explains to PEOPLE.
The colors in the bag — which retails for $49 — are taken from the country's flag and washed "for a softer effect," Roy explains. "The fabric is natural and raw; love the balance of the two."