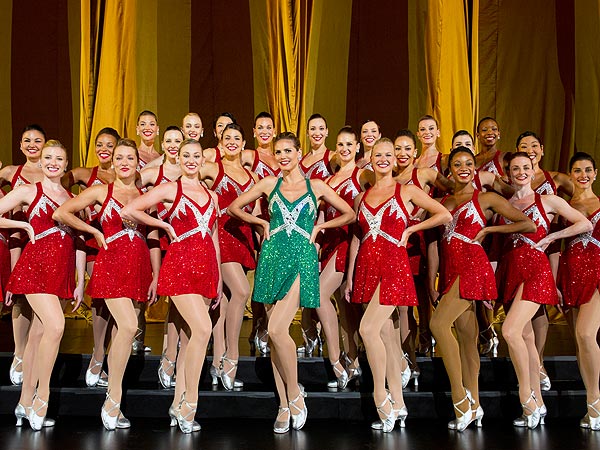 Courtesy Project Runway
Been missing out on the 10th season of Project Runway? Well it's not too late to start watching, and here's a secret: you'll get a kick out of Thursday night's episode — literally!
This week, the designers head to Radio City Music Hall to create a costume for the iconic Radio City Rockettes. To help judge the glitzy creations, the show calls on an actress who knows a thing or two about stage looks: Smash star Debra Messing.
Something else to look forward to? Heidi Klum doing her best Rockette impression.