Hayden Panettiere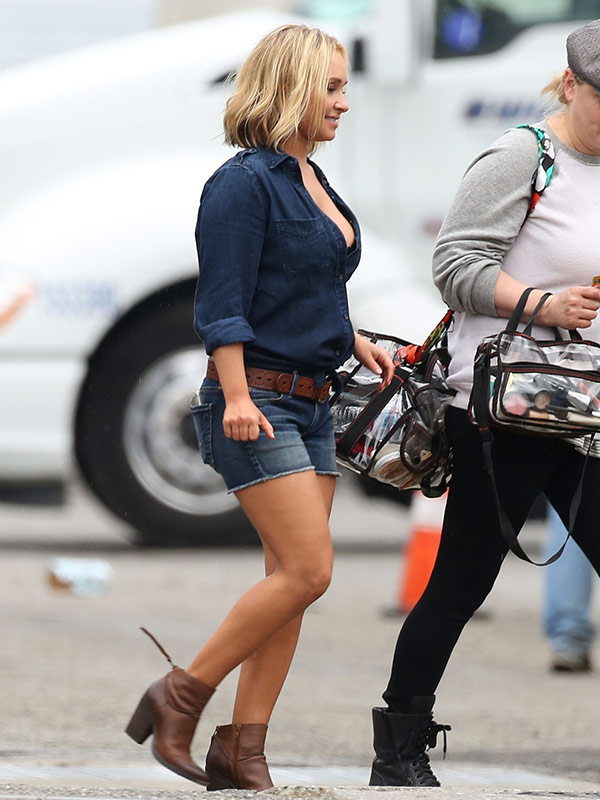 Pacific Coast News
Hayden Panettiere is no stranger to making a big statement on the red carpet — who could forget her baby bump debut, or the time she bought her own Tom Ford? But her Critics' Choice Awards look was especially noteworthy for two reasons: One, that it was a totally eye-popping keyhole-cutout halter, and two, it was her first stateside red carpet since entering treatment for postpartum depression.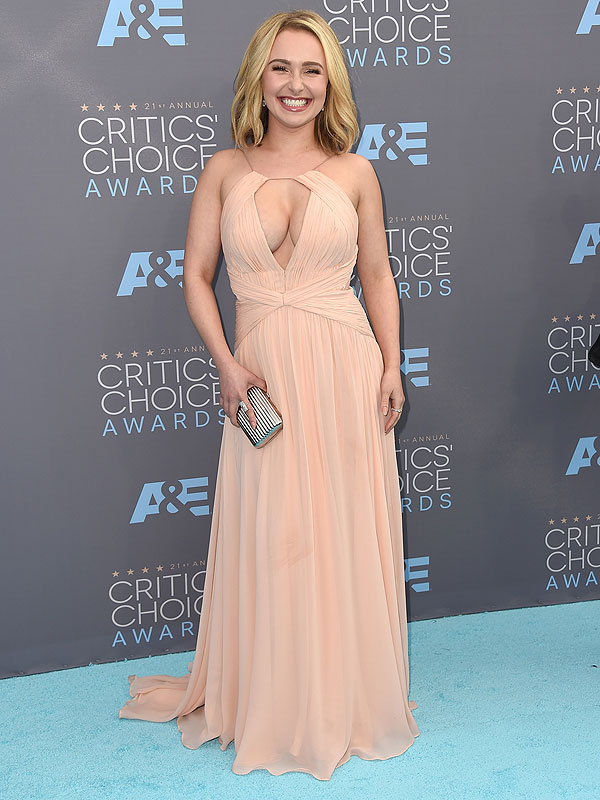 Jordan Strauss/Invision/AP
Hayden Panettiere is opening up about her recent haircut. The actress shared a photo on Twitter showing off her textured, shoulder-grazing strands — and the chop marks a new chapter for the star.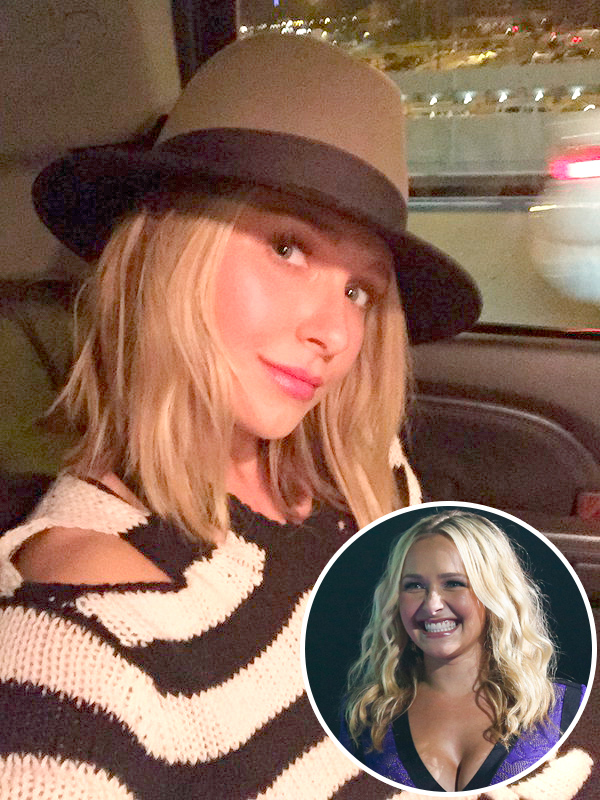 Twitter/ABC Getty
As everyone from Beyoncé to Blake Lively can tell you, navigating red-carpeted stairs (whether it's at the Met Gala or Cannes) can be a risky proposition. And Helen Mirren, 69, found that out the hard way at the Berlin Film Festival premiere of The Woman in Gold, where the combination of her green Dolce & Gabbana gown and her favored "stripper shoes" combined to trip her up on her ascent to the event.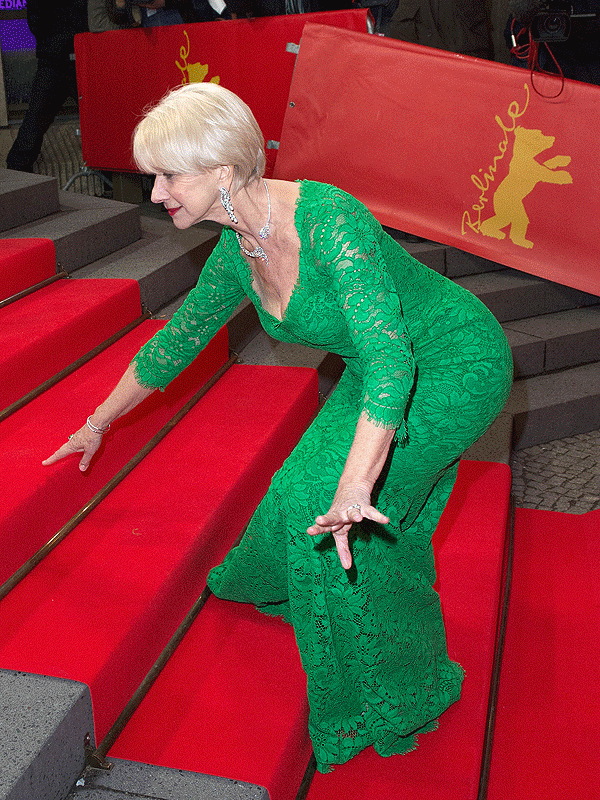 Target Presse Agentur Gmbh/Getty(3)
There's no better way to turn heads this season than by topping off your style with some sparkle. And since our eyes light up when we see a super cool hair accessory on the red carpet, we reached out to the hair stylists behind some of our favorite dazzling dos to get the scoop on just how to get a similar style in a matter of seconds.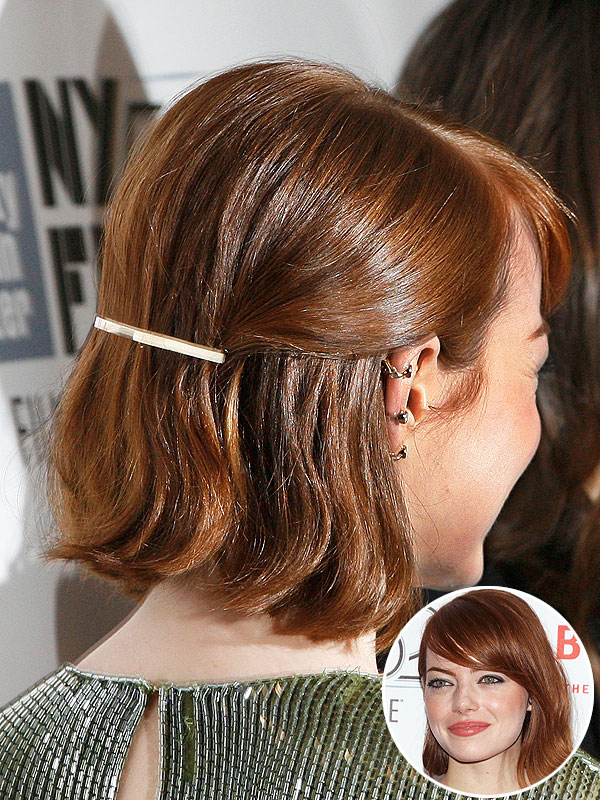 Jim Spellman/WireImage(2)
While some stars are all about the dramatic hair changes (from half-shaved heads to colorful hues), other celebs are more practical with their visits to the salon. Sometimes, all a girl wants is a fresher look without losing a ton of length. If you, like these celebs, are just seeking a subtle tress transformations this summer, we found two cuts that might be worth showing to your stylist.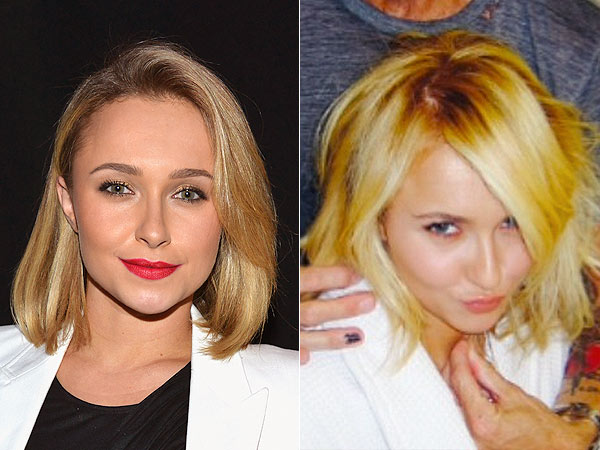 Eugene Gologursky/Getty; Courtesy Amy Oresman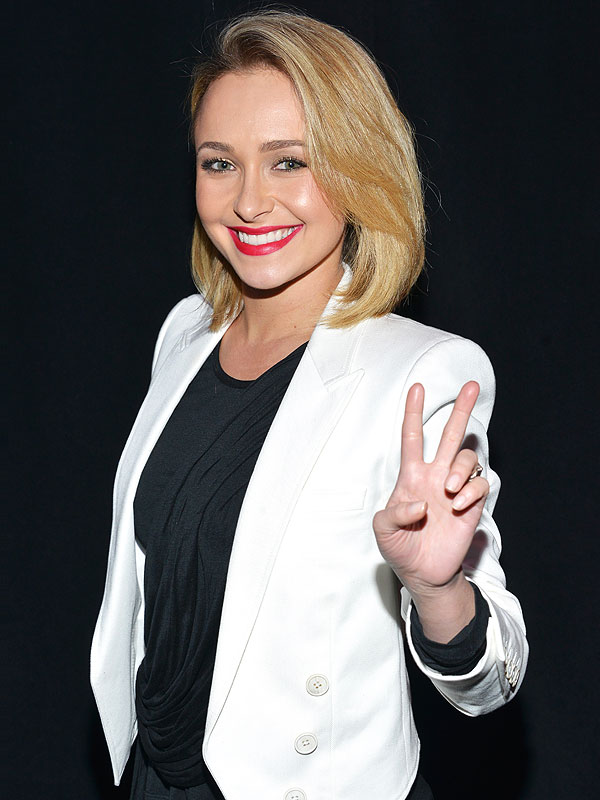 Eugene Gologursky/Getty
If you have Coachella FOMO, you're not alone. Hayden Panettiere wasn't able to attend this year's festival, but she was happy to talk about what she'd wear if she was there (and reminisce about some of her rowdy desert-hopping, crowd surfing days).
"I would find something really wacky. It' s a free-for-all, and I love it," she told PEOPLE at a recent event for her latest Neutrogena campaign. "I love to be very hippie-boho — feathers and Woodstock-y. Sometimes I'll do face paint at music festivals, which helps me in a lot of ways getting through large crowds. I remember one year — I think it was actually Bonnaroo — we got this really cheap face paint and nothing else. I painted this multicolored butterfly on one side of my face and with mascara, I took a brush and made her body the head along my nose and the body came down across my face with antennas above my eyebrows. So one side of my face was a butterfly and it came out so good. And a headband and fringe and chopped up t-shirts. Basically, whatever you want."
RELATED PHOTOS: The Coachella style awards (from eyebrow art to dudes in revealing tanks)
And while the Nashville star doesn't knock crop tops, she said she's not the type to wear them out in situation where lots of photos may be snapped.
"I like crop tops, but I like crop tops with high-waisted skinny jeans or shorts," she shared. "Unless you have a really flat stomach … I do not feel like putting that much thought into sucking it in. I cannot be bothered. There are some people that have no fat on their stomach that can get away with it — any way they bend, it's fine. But the last thing I want is to be bending over and have somebody take a picture and then they're like, 'Hayden gains a roll! Hayden rolls at Coachella!' That could be the headline."
We love that the bride-to-be can poke fun of herself, but trust us, we've seen her in person, and there aren't any rolls happening. What do you think of her festival dressing tips? What would you wear to a music festival like Coachella? Share your thoughts below.

–Brittany Talarico
Editors' Picks
More on Stylewatch
Top 10 Style Categories
Sites We Love