Gwyneth Paltrow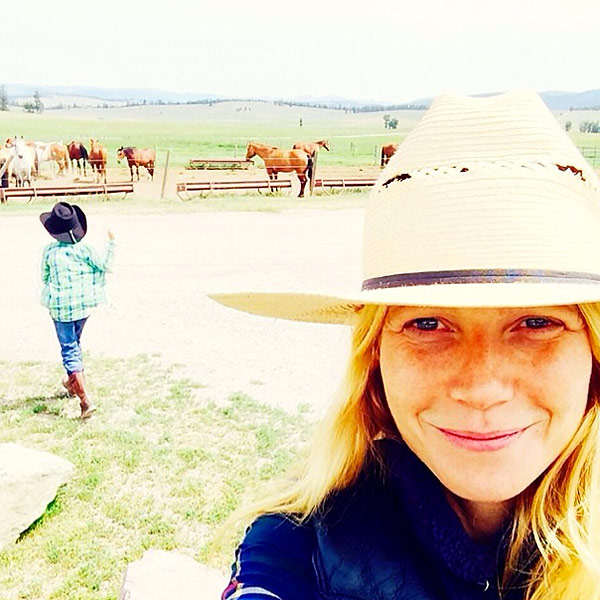 Courtesy of Gwyneth Paltrow
It's rare to walk into a clothing store these days without spotting a crop top or cutout dress. Skin-baring trends are at an all time high this season, so you're probably paying more attention to your ab exercises at the gym. Enter Tracy Anderson, fitness guru to the stars, who shares the best way to get a six-pack — and it's not what you think.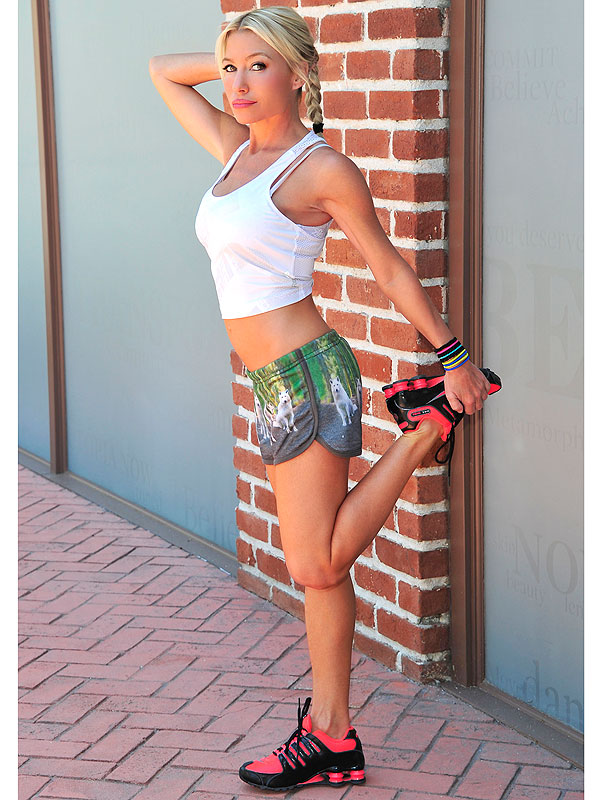 Courtesy Scunci
"Don't go for crunches of any kind," Anderson tells PEOPLE. "Instead you need to flip yourself over and be in a plank position to really engage your core. Try alternating knee tucks in a plank position. You'll see more results that way, then trying to achieve from the back up."
But the biggest fitness tips she gives her celebrity clients (including her close pal Gwyneth Paltrow) is finding a routine. "There is not a 10-day, bikini-ready program [that really works]," she explains. "It's your lifestyle. You are how you move and perform. If you don't show up constantly the body can't understand how to promote change. You can trick it and you can starve it with juice cleanses. You can do all kind of things. But all of my work creates balance, it's sustainable and healthy for you."
RELATED PHOTOS: The workout gear celebs (and editors) love
Anderson says her curated line of hair accessories for Scunci helps foster that "healthy lifestyle" mentality.
"I have this photo on Facebook that my son took, and I'm wearing all these bright Scunci accessories on my arms and in my hair, and literally everyone from Gwyneth to family was asking about the accessories," she says. "It's a fun collaboration for me, because I don't really like to put myself out there and endorse things unless I believe my audience can improve their lifestyle with it. I love the energy the pieces bring forward, and they're all super durable."
Do you accessorize at the gym? Are you a fan of bold hair ties? Share your thoughts below.
–Brittany Talarico
The Council of Fashion Designers of America Awards are Monday night, which means one thing and one thing only: Tons of A-list stars in high-fashion gowns by American designers for us to talk about (slash drool over). Before we start discussing all the looks on the red carpet tonight, though, we wanted to pay tribute to some of our favorite gowns from years past. See who had our favorite dresses from the event and leave your thoughts and favorites in the comments.
Read More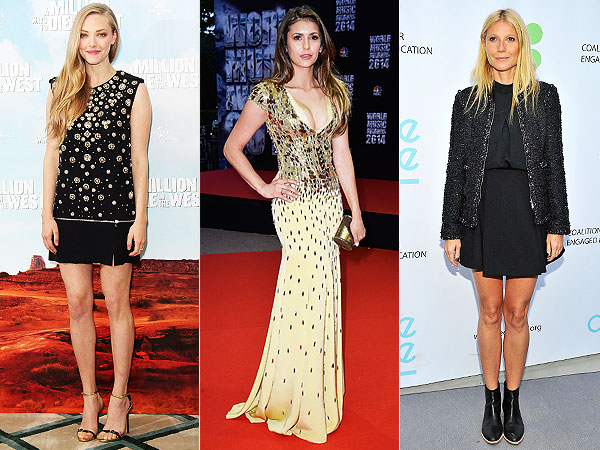 Wireimage; Getty(2)
In our weekly roundup of the looks that are gaining fashion ground (and the ones losing their style street cred), we saw a fun twist on the exposed zipper trend, a new way to do embellishments and a shoe-and-skirt combo that doesn't seem to be a perfect pair.
Read More
If you ever brought a photo of Gwyneth Paltrow's sleek, shiny straight strands to the salon and asked for a similar blowout, you're going to be really excited about the actress's new endeavor — a partnership with Blo Bar and celebrity hair stylist David Babaii.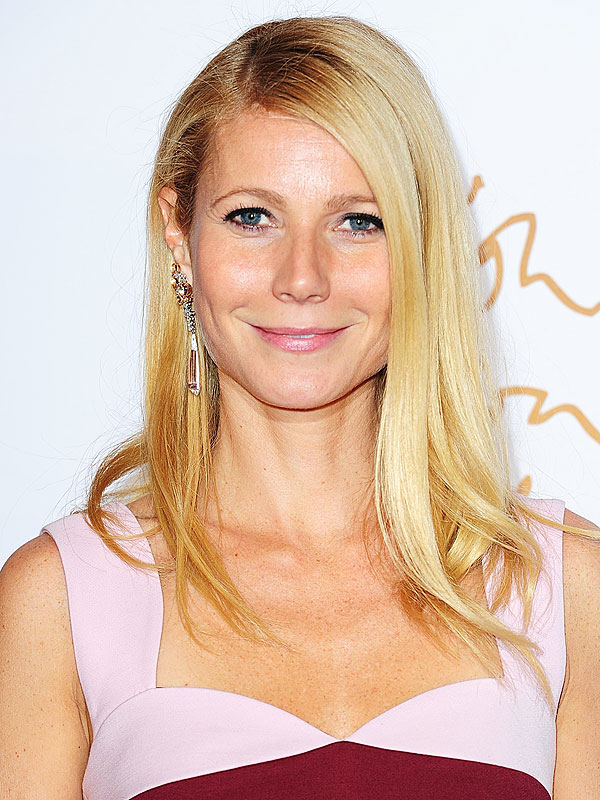 Landov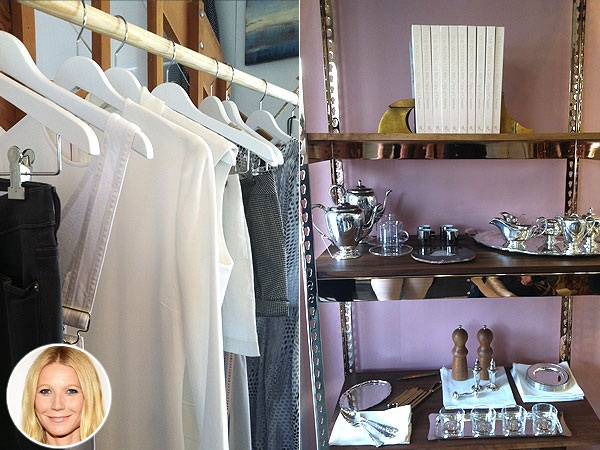 Courtesy Gabrielle Olya
If Gwyneth Paltrow's Goop lifestyle newsletter came to life as a 3-D, tangible place where you could browse her carefully curated wares, what would it look like?
PEOPLE got to find out the answer when we took a trip to Goop's pop-up storefront, which launched Monday in L.A.'s posh Brentwood Country Mart. While there was (shockingly!) no line to get in, there was a throng of paparazzi eagerly snapping photos of the store's interior through the window, despite the fact that Paltrow herself was not inside.
Read More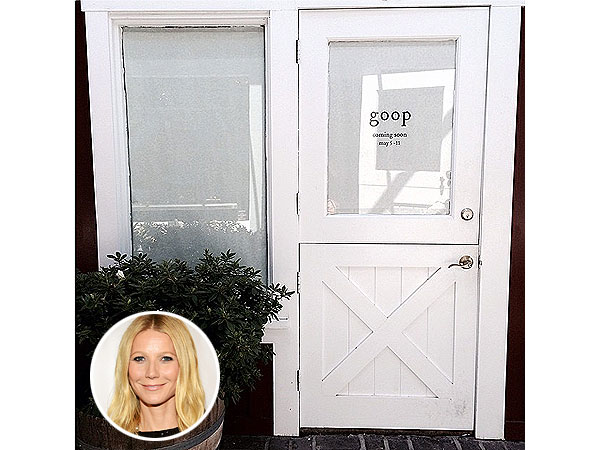 Courtesy Gwyneth Paltrow. Inset: Kevin Mazur/GettyF
If the only thing you don't like about Gwyneth Paltrow's Goop newsletter is that you can't actually experience it in person, we've got some great news for you: It appears a brick-and-mortar version of the actress's carefully curated lifestyle site is making its debut in L.A. next week. Paltrow herself posted the above Instagram with the note "#gooppop" and no other information, because she knows the suspense is going to drive us crazy.
This is timed perfectly to the news that Goop is moving its headquarters from London to L.A. as part of her "conscious uncoupling"-related return to the United States full time. Rumor has it that the storefront will be in the Brentwood Country Mart, though there's no information on what will be for sale behind the quaint Dutch door. We're left to speculate: Only green juice? Items from her "super classy yard sale," which featured gently worn items from her famous friends? Whatever magical flatiron she uses on her hair?
RELATED: See what else our editors are buying right now!
All jokes aside, we bet we'll see plenty of pieces from her exclusive collaborations with brands like L'Agence, Clare Vivier and Restorsea. And maybe Paltrow herself will pop by to convince you that your butt looks amazing in those Goop-branded jeans or that your life would be infinitely better with one of her favorite granola brands. It's only open for a week, so L.A.-based ladies (and Goop superfans), start clearing space in your closets now!
What do you hope to see Paltrow sell? What are your favorite pieces on the site? Are you a Goopaholic?
–Alex Apatoff
Editors' Picks
More on Stylewatch
Top 10 Style Categories
Sites We Love