Emmy Rossum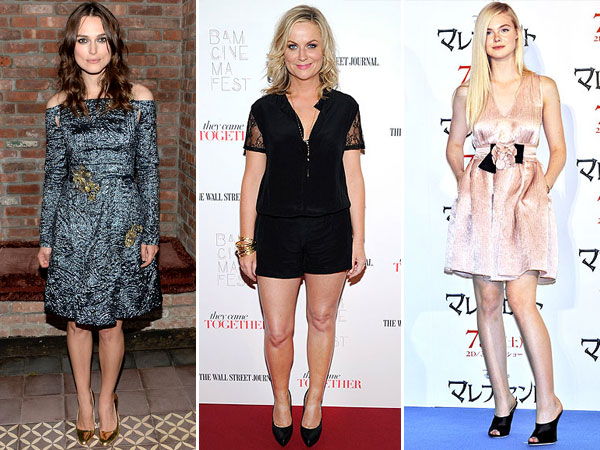 Andrew H. Walker/Getty; Ilya S. Savenok/Getty; Ken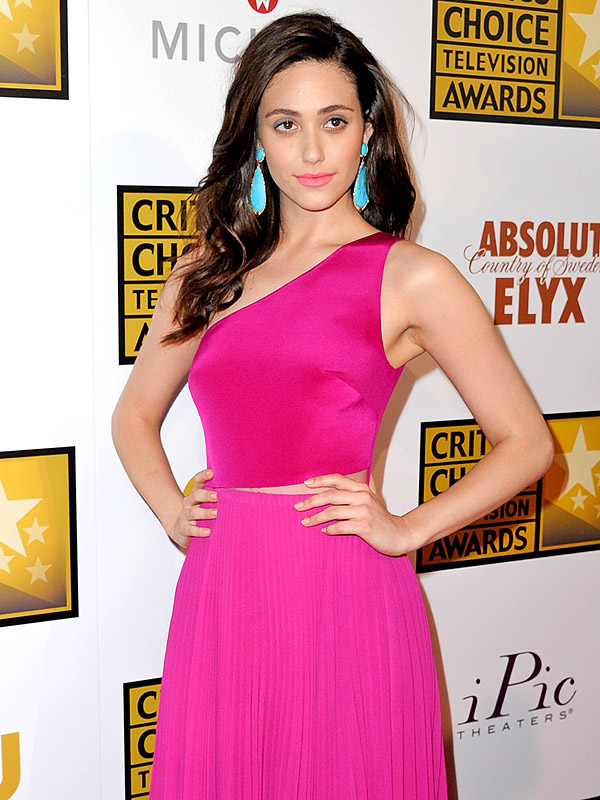 Allen Berezovsky/WireImage
While many of us are hitting the gym with a bikini in mind, Emmy Rossum has different reason to be in tip-top summer shape.
"I'm in Janet Jackson mode right now because we're about to go back to Shameless," the actress, 27, told PEOPLE at the 4th Annual Critics Choice Television Awards held Thursday in Beverly Hills. "During my hiatus, I usually eat everything in sight until three weeks before."
Read More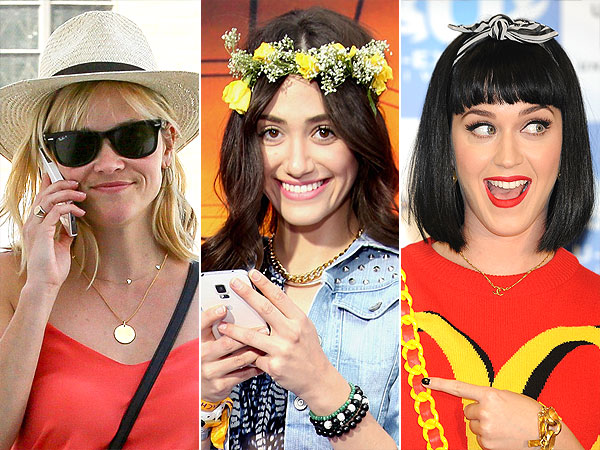 Getty (3)
With summer right around the corner (trust us, we've been counting down the days), we've been on the hunt for the trendiest hair accessories to rock when the warmer weather hits. We've looked to some of our favorite stylish stars for hair-spiration, as they are the ultimate trendsetters — and we've found a few must-wears for the long weekend.
First up is Reese Witherspoon, who clearly knows how to style a statement hat. Her casual, cool look is perfect for shielding against the sun while out and about running errands. To pull off the look yourself, wear hair loose and opt for simple accessories so the hat remains the focal point of the outfit. Two of our favorite styles to try: This $14.80 Forever 21 style and J. Crew's $58 Panama hat.
RELATED PHOTOS: Star-loved hair trends you've got to try this summer!
Next is Emmy Rossum, wearing Coachella's favorite headpiece: the flower crown. The sweet and flirty floral tiara is the go-to accessory worn at the Indio, Calif., music festival, but it can be easily worn outside of the bandstands and incorporated into your everyday look. Pair the fun crown with very few accessories accessories (as the crown is bold enough) and be sure to wear your hair down for a fully laid-back glam effect. (A breezy attitude helps pull this one off too.) Try it with Topshop's $28 daisy garland or the Johnny Loves Rosie style for $66.69 on Asos.
And, of course, there's Katy Perry, in a mod, stylish and more relaxed take on the classic headband. (Plus, the top-tied style is a little easier to pull off than the other star fave, the headwrap.) We love how easy and effortless this look is for summer – it will help keep flyaways (and sweat!) at bay in the humid, hot weather. For a fun, bold look, pair with the season's hottest lip color: coral. Remington has a set of black-and-white wraps (2 for $5), and we also like L. Erickson's black-and-white silk scarf headband.
Want to try something new in your tresses this season? We've seen tons of adorable hair accessories cross our desk, and it's only a matter of time before we the stars are sporting them too. Get a jumpstart on the celebs by picking up one of our favorites, like these Ban.do bright bobby pins ($10 for 4), L. Erickson's cool and colorful pony cuffs or a fun retro scrunchie from Topshop (Cressida Bonas would be so proud!).
What's your favorite way to style your strands in the summer? Will you give any of these trends a try?
— Sarah Kinonen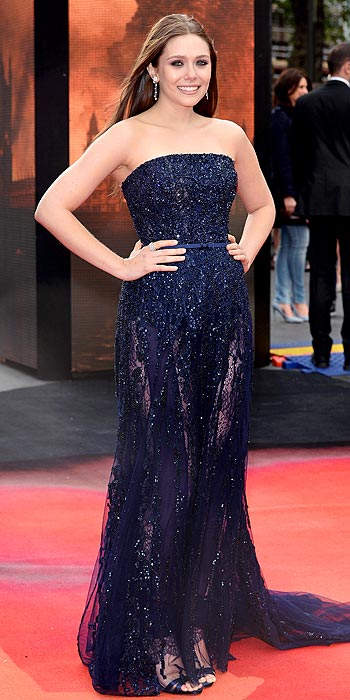 Karwai Tang/WireImage
The designer Elie Saab is on a roll and can't be stopped! Not only did he create the gown you all voted this week's Most Loved Look (worn by Elizabeth Olsen), but he also designed the dazzling red number worn by last week's winner, Emmy Rossum.
The Godzilla actress showed up to the sci-fi movie's London premiere wearing a piece from the designer's Fall 2013 collection. She pairs her crystal-embellished cascading gown with coordinating navy sandals and silver drop earrings. Since her dress was plenty traffic-stopping on its own, her beauty look was a simple smokey eye with a sleek center part.
Saab was also killing it across the pond at the Cannes film festival. Actress Paz Vega wore a floral and pearl-embellished midi from the Spring 2014 collection, while Jane Fonda wore a red Elie Saab Couture gown that seems strikingly similar to the one Angelina Jolie wore to the 2014 Oscars (Uh-oh — look's like it's time to add another slide to our Fashion Faceoff gallery!)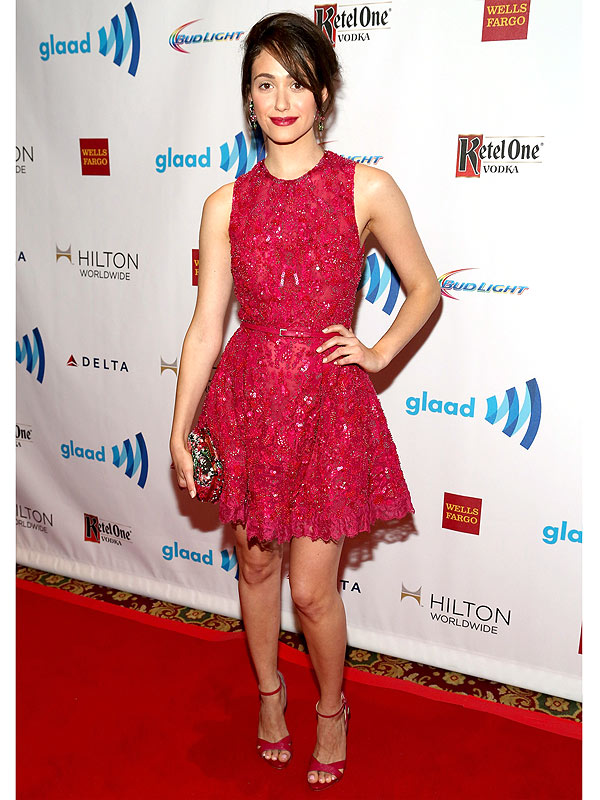 Paul Zimmerman/WireImage
It's time for us to have a chat about Emmy Rossum. Not only is the Shameless actress our Best Dressed star (more on that later), but she totally brought her A-game to the red carpet this week, going from event to event and making spot-on wardrobe choices along the way.
First up: the Met Gala. Emmy command attention in her elegant and feminine Carolina Herrera gown, and she also took a fashion risk by pairing it with a clashing red mani, lip and earrings. She totally pulled it off, which is why she was named one of our favorite looks of the night.
She also stepped out at a Whitney Art Party in N.Y.C. wearing a black jumpsuit, paired with a coordinating belt and heels. But what really made this look memorable was her teased side-swept waves, which we're not used to seeing on the star. (But now we want to recreate it for the weekend!)
Monday's Met Gala had plenty of gowns — some great, some good and some flat-out questionable. But though there were dozens of looks to choose from, we couldn't help but play favorites. Below, see the four dresses we loved the most (and click here to see every dress from the evening!) — then leave your favorites in the comments.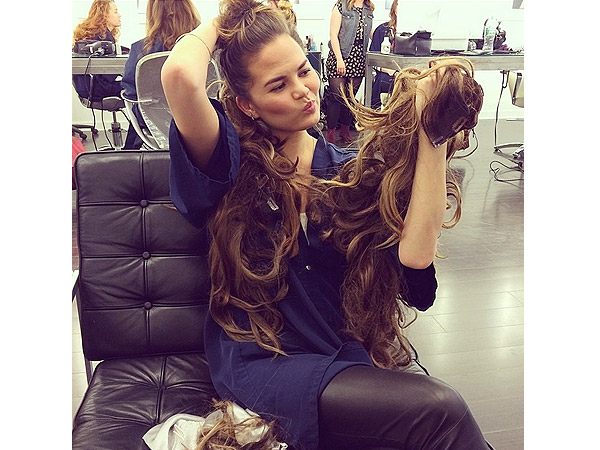 Courtesy Chrissy Teigen
Tonight's the big night! The Metropolitan Museum of Art's Costume Institute Gala (newly renamed the Anna Wintour Costume Center and otherwise known as the Fashion Prom) is only hours away and we have spent the day finding the best social moments that you can't miss. With tables full of makeup, animal attacks and beauty teams galore, it's crazy to see how much work has lead up to tonight's event.
RELATED: See all the Met Gala coverage so far — and everything from tonight!
Who had your favorite social moment of the night? Let us know in the comments below!
–John Soper
Editors' Picks
More on Stylewatch
Top 10 Style Categories
Sites We Love