Emma Watson
If you were a fan of Emma Watson's pixie, get excited, because her short hair is back! (Well, sorta.)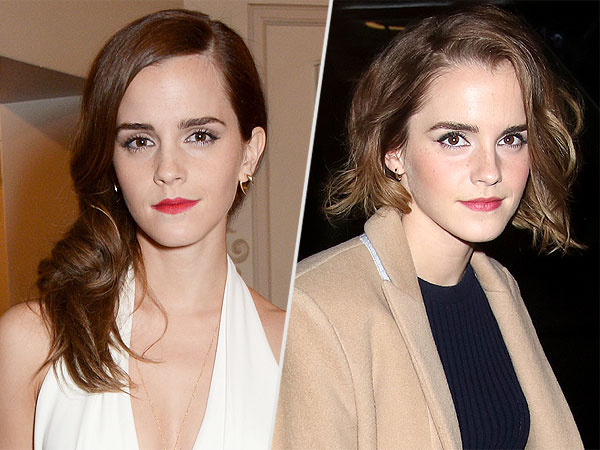 Getty; AKM-GSI
Major fashion news: Dior creative director Raf Simons announced Thursday that he's leaving the famed house after three and a half years. In a statement to WWD, Simons said that he "reached this decision for personal reasons," and that his spring 2016 collection that showed earlier this month at Paris Fashion Week will be his last. Prior to his work at Dior, Simons was the creative director at Jil Sander from 2005-2011.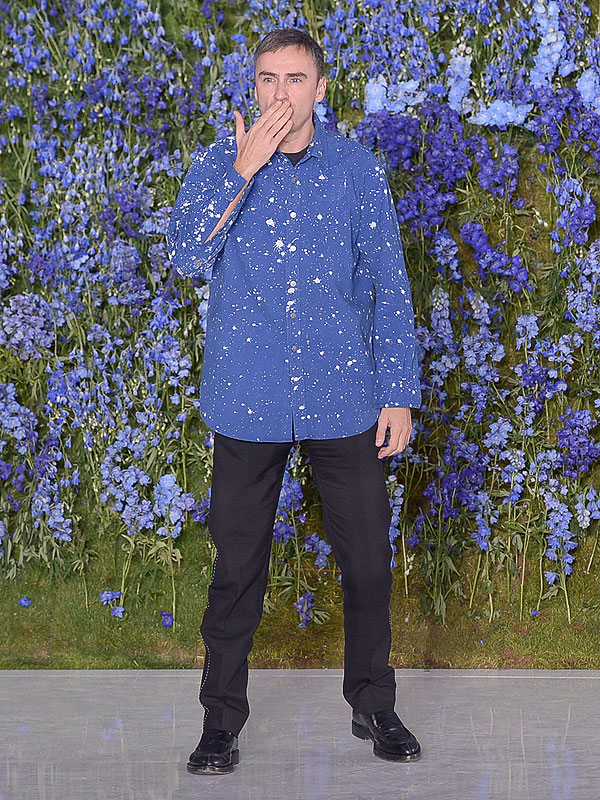 Victor Boyko/WireImage
Sure, Pretty Woman may appear to be a romantic comedy about a hooker with a heart of gold, but let's be real: it's really all about the clothes. It would be a whole different film if Vivian Ward (played by Julia Roberts) didn't wear those thigh-high leather boots to Rodeo Drive boutiques, or the diamond necklace to the opera (okay, fine, maybe not a whole different movie, but it definitely would have eliminated our favorite lines). So to celebrate the 25th anniversary of a film with so many fashion gems, we're rounding up our favorite celebrities who have sartorially channeled the film (both literally and figuratively) in real life.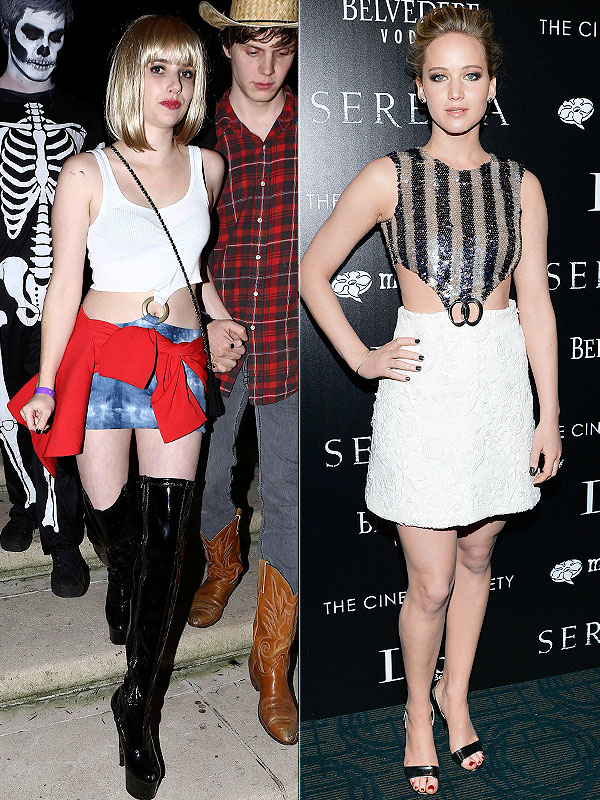 AKM-GSI; Evan Agostini/AP
Emma Watson was already red carpet royalty, and now she's officially a princess.
The hip Brit is set to play Belle in a live-action adaptation of the beloved animated musical Beauty and the Beast, Disney announced Monday.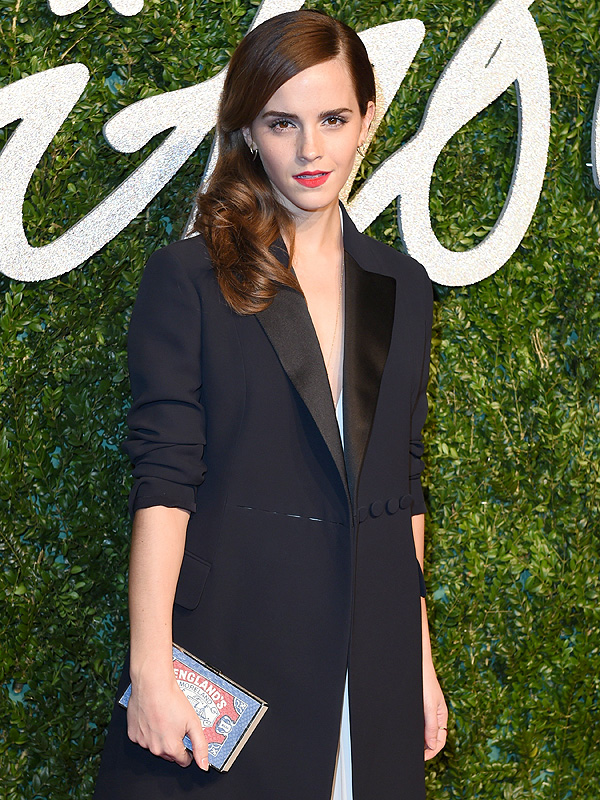 James Whatling/Splash News
Charlize Theron, Jennifer Lawrence, Emma Watson and practically every other It girl has been photographed wearing these crazy-chic studs. So naturally, we couldn't wait to get our hands on a pair. But since we're not all on a JLaw-size budget, we tracked down the luxe, double-pearl earring look for way, way less.
These BE-JE earrings are definitely the must-have jewelry trend of the season. Each set features a smaller pearl stud that clips into larger metallic pearl stud, and you can mix and match how you want to wear them. You can also use a regular earring back and wear the pearl stud on its own, or if you really want to change things up, you can pair the pearl backs with different studs from your jewelry box. Basically, you're getting three pairs of earrings for the price of one.
If you're a first-time Joyus.com shopper, you get 10% off orders over $50 (the earrings are $58) plus free shipping by entering PEOPLE10 at checkout.
For more gift ideas (also eligible for that 10% discount), go here.
The British Fashion Awards were Monday night, and you know what that means: All your favorite style stars (including the entire Victoria's Secret model plane) assembled in one place to celebrate one another — and wear some seriously head-turning outfits. And we couldn't let you head to drinks with your friends without getting all the must-know details first.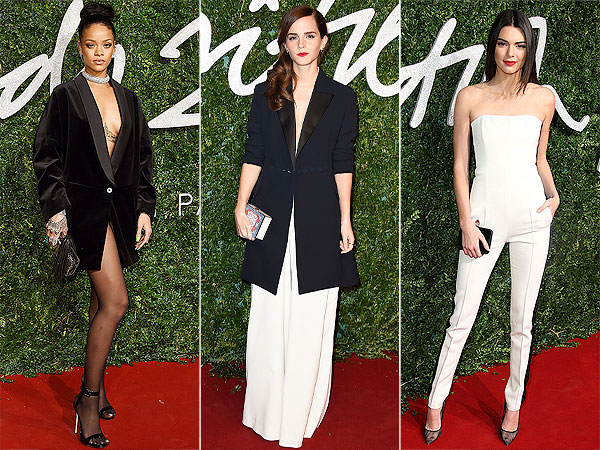 AKM-GSI; Pascal Le Segretain/Getty; Mike Marsland/
It's time for our annual Best Dressed of 2014 reveal and the list definitely caused a few heated debates among editors. But in the end, we all agreed that these 11 ladies (yes, there was a tie this year!) nailed it when it came to their red carpet style. And we have a ton of photos to prove it. So who nabbed the top spot?
She also happens to be a street style queen, who recently released a smash hit that we can't get out of our heads no matter how hard we try. If you guessed Taylor Swift, you're right. Swift leads a pack of super-stylish ladies this year. You're going to want to pick up the new issue of PEOPLE (on stands everywhere Friday) for a whole rundown of why she took the top spot, but for now, let's also look at the rest of the ladies.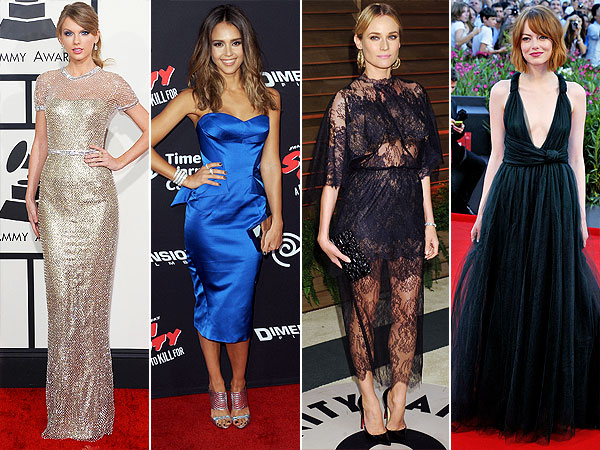 Getty (2); BroadImage; Splash News Online
Editors' Picks
More on Stylewatch
Top 10 Style Categories
Sites We Love