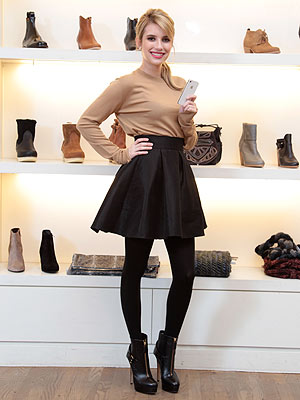 Courtesy Snapette
Social media and style go hand-in-hand these days, and Emma Roberts is helping to bring them even closer together in her new role as fashion advisor for shopping app Snapette.
"My friends always laugh because they're like, 'All you Tweet about is fashion and TV,' and I was like, 'You're right!'" Roberts told PEOPLE at the Steven Alan showroom in New York City on Friday. "So now there's something made just for what I've been doing all along."
Launched earlier this year, Snapette is the first-location based shopping app. The free tool allows users to virtually browse photos of products available in nearby stores or upload snaps of their latest shopping finds.
"It's a little Instagram-meets-Yelp, where you can look at what stores are carrying and at the same time find out where to buy what you're looking at — that … is my favorite thing," Roberts explained.