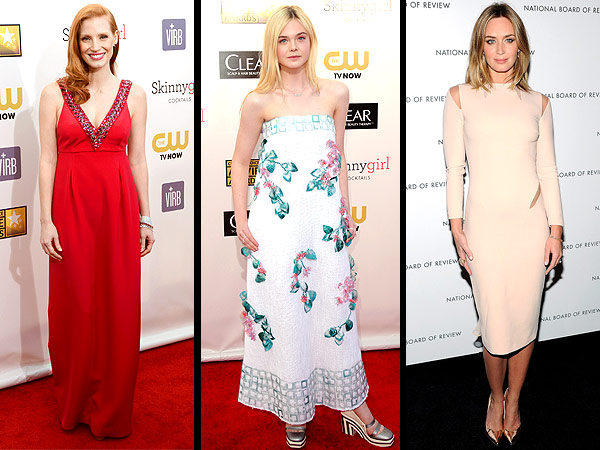 Jason Merritt/Getty; AP (2)
This week's People's Choice Awards and Critics' Choice Awards offered stars lots of choices (ha!) in the fashion department — chances to experiment with prints, designers, trends and more. Overall, we liked what we saw … and think we'll be seeing lots more of two specific trends as red carpet season rolls on. Let's get to the lowdown:
Jessica Chastain, Emily Blunt and Naomi Watts — showed up to this week's awards shows in otherwise classic gowns that boasted beautiful, sparkly beading up top. And since red carpets always seem to attract major bling, we expect to see more gowns of this style in the high-fashion weeks ahead.