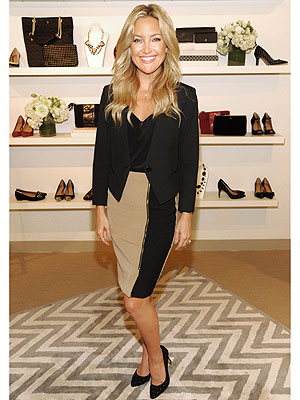 Kevin Mazur/WireImage
Tired of checking out the most loved look of the week then feeling disappointed that you'll never be able to get your hands on what the celeb's wearing? You're in luck because the winner of the best dressed title this week is wearing a getup we can all afford: top-to-bottom Ann Taylor.
Kate Hudson beat out the feather-embellished dresses, dramatic gowns, trendy pantsuits and designer duds in Last Night's Look to earn a notable over-90% approval rating, higher than any recent ensemble.
PHOTOS: See what other stars wore on the red carpet this week!