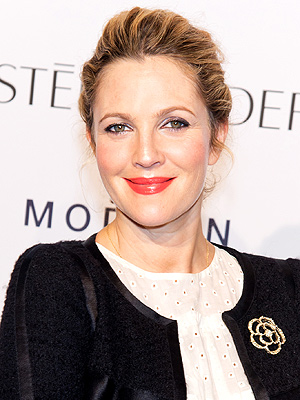 Courtesy Dimitrios Kambouris/WireImage
What is it, exactly, that makes Drew Barrymore so cool? If you ask us on any given day, the answer may vary, but today we have to say it's because she can do a full face of runway-inspired makeup using colors she designed herself for her cosmetics line, Flower Beauty.
And she did just that Thursday night at the Estée Lauder Modern Muse event in N.Y.C., sporting a fresh, glowing face complete with orange-kissed lips that we loved so much, we couldn't resist getting all the scoop exclusively from the star herself.
RELATED PHOTOS: Have you seen the fall makeup we're dying to try?
"I wanted to investigate what was going on for Fashion Week and I found a lot of nude nails and a lot of orange lipstick," she tells PEOPLE. "And so tonight I'm wearing our 'Go With The Flow-er' nail polish and our 'Coral Floret' lipstick. That way if people want to wear whats on-trend they can with these two items."
Read More