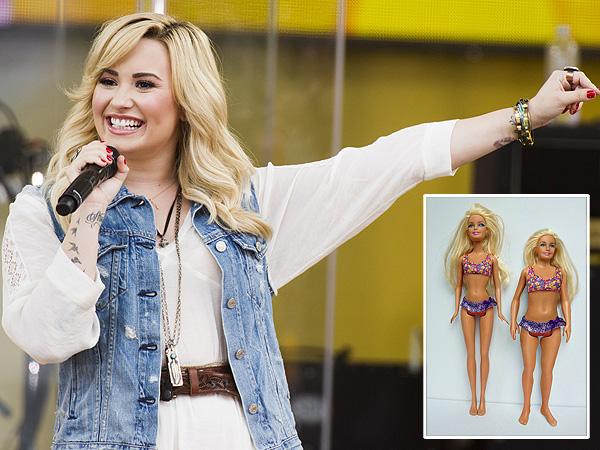 Charles Sykes/Invision/AP; inset: Nickolay Lamm of MyDeals.com
Demi Lovato has something to celebrate. Last month, the singer directed a string of Tweets at Barbie's official handle expressing her concerns about the iconic doll's unrealistic body type and urging Mattel to create a curvier model. And someone was listening.
No, you can't go to Toys "R" Us and buy a Barbie with a booty yet, but artist Nickolay Lamm has given the doll a real life makeover.