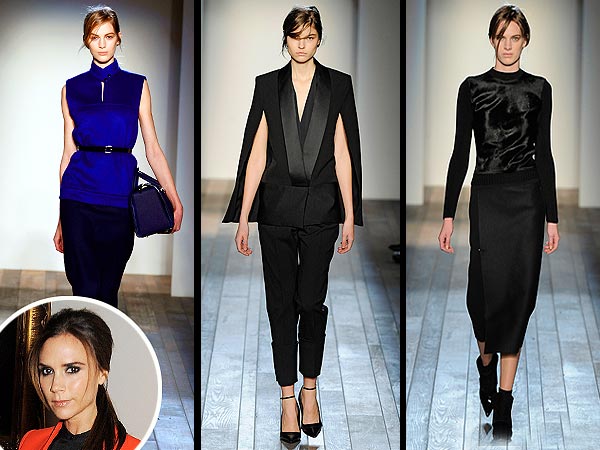 Peter Michael Dills/Getty; Catwalking/Getty (2)
The N.Y.C. blizzard may have prevented Katie Holmes from showing her clothes during New York Fashion Week, but another multitasking star mom and designer couldn't be kept from her collection, and it paid off. Victoria Beckham's latest collection got rave reviews from the fashion press — as well as the approval of baby Harper, who ran around doling out high-fives.
Guests attending the Sunday morning show at the New York Public Library were treated to tea served by "tea boys," live piano music and a front-row view of husband David Beckham, fresh from "Butt-Double-gate." And in keeping with Beckham's tradition of showing things she'd like to wear herself, the models wore low, glossy ponys created by Redken creative consultant Guido and fairly natural makeup.