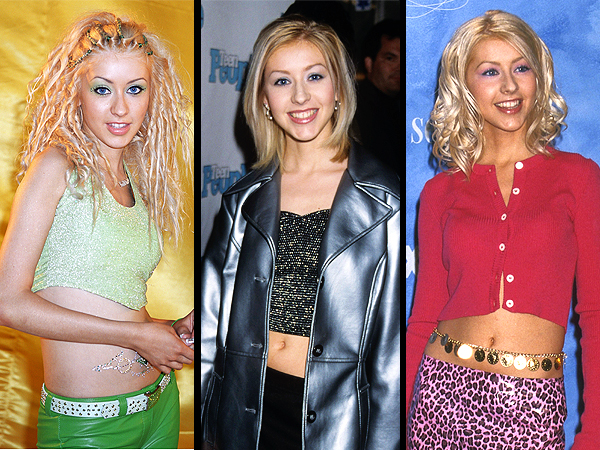 Getty(3)
Christina Aguilera turns 32 years old today, so in honor of her birthday we decided to look through our Aguilera archives to see how far she's come, style-wise. And if the pictures above are any indication, even in her teens Aguilera loved to make a fashion statement.
One of Aguilera's first public appearances was back in June of 1998 when she was just 18 (left). It was also the first time she displayed her love of over-the-top hairdos: she donned wavy twists and an all-green outfit that included a sparkly crop top, leather pants and matching eye shadow (and let's not forget that bejeweled belly tattoo, too).
For another event in January of 1999 (center), Aguilera went for a more reserved hairstyle and a fresh face, but made sure to turn heads in an icy blue leather-like trench and — once again — a sparkly crop top.