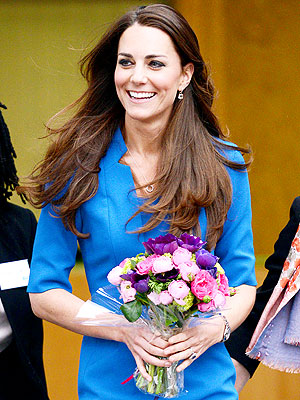 Karwai Tang/Wireimage
If you think you pack far in advance, consider this: The Duchess of Cambridge is currently sketching out what she will have to pack for her more than 45 different engagements during April's three week tour of New Zealand and Australia.
That could mean more than 30 different outfits worn to visit at least 13 towns and cities — and that's not including what she might wear for traveling and the few days off that have been built into the schedule for private family time with Prince William and baby George.
So, has Kate decided which of the Queen's jewels she'll be bringing on this trip? While aides tell PEOPLE there are no tiara-wearing events, there are evening receptions with the governor-generals of both countries, when there is the opportunity for major jewelry.
Kate will likely also choose pieces for the daytime much like the Queen's diamond Maple Leaf brooch she wore during her tour of Canada in 2011. Palace insiders concede that she will be considering similar symbols of respect for the local communities both in jewelry and dresses.
Read More