Cate Blanchett
Here's a hair change we totally didn't see coming: Cate Blanchett now has pink hair!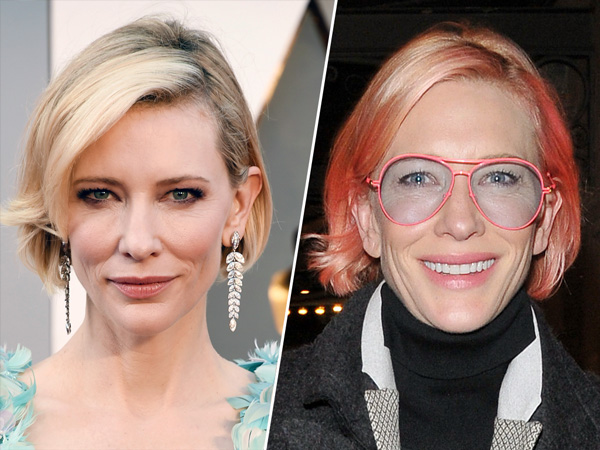 Jason Merritt/Getty; Can Nguyen/REX Shutterstock
Where does 7-time Oscars nominee Cate Blanchett reveal a brand new haircut? On the red carpet, of course. And with a recurring spot at the top of our list of "Stars We Can't Wait to See on the Red Carpet," the Best Actress nominee did us proud with her brand new jaw-length do.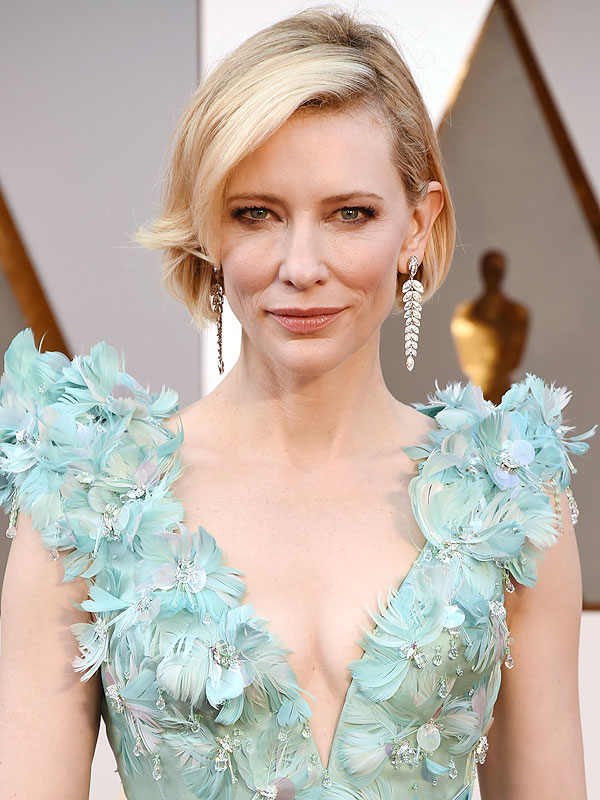 Jason Merritt/Getty
Cate Blanchett is known as well for her Oscar-winning acting talent as she is for the beautiful red carpet gowns she wears to accept her many, many awards. But there was one particularly memorable gown that put her on the map, fashionwise — her showstopping John Galliano gown from the 1999 Oscars.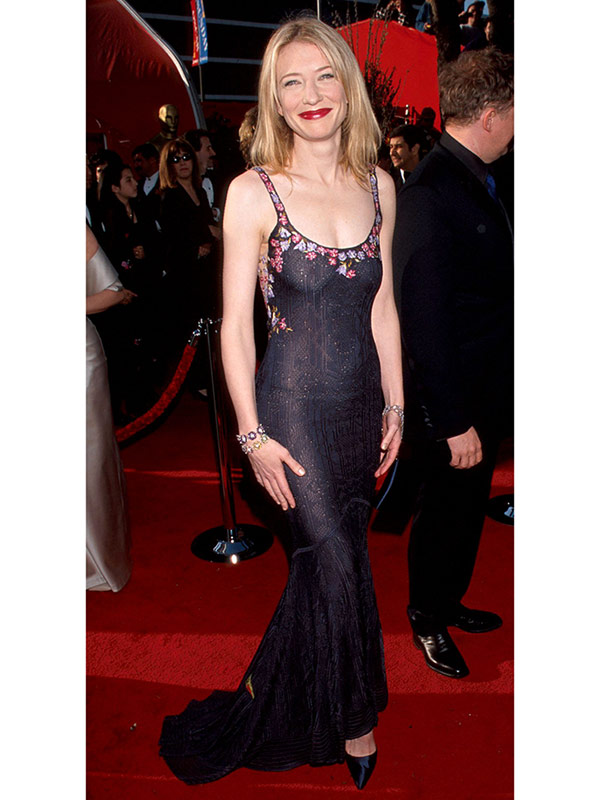 Steve Granitz/WireImage
Like all Oscar-nominated individuals, costume designer Sandy Powell is grateful the recognition. But just don't ask the 12-time nominee and three-time winner what she thinks about so-called "Oscar buzz."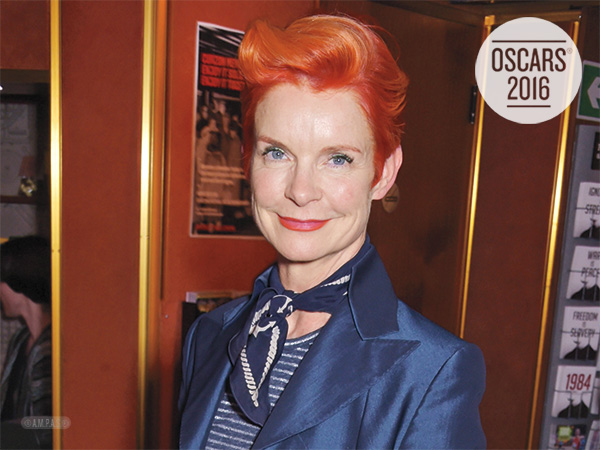 David M. Benett/WireImage
Stars make their mark on the Golden Globes red carpet in many different ways. Sometimes it comes from a surprising hair change à la Kate Hudson or by hiding behind dark shades (we're talking about you Ricky Gervais!). But this year over eight stars made grand entrances in superwoman-esque capes.
John Shearer/Getty (2)
Cate Blanchett is our (and just about everyone else's) perpetual red carpet crush. From her gorgeous porcelain skin to her signature smooth blonde strands, there isn't an aspect of the star's beauty regime we don't want to know all about. So when Blanchett recently revealed bits of her daily routine to Allure, we got out our notepads.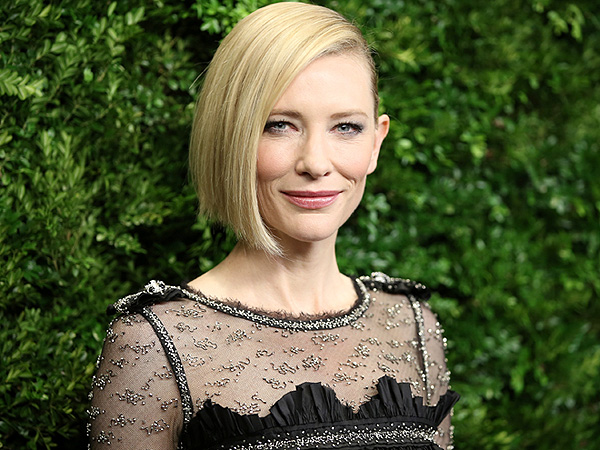 Neilson Barnard/Getty
We can always count on Blake Lively, Cate Blanchett, Princess Kate and Rooney Mara for hair inspo. Collectively, they've tried every color, cut and style imaginable. And within the last two days, they all took a stab at incredibly intricate, slightly far-out styles that deserve a second glance — specifically from the back. (By the way, we're daring you to try try out one of the looks this weekend, so take notes!)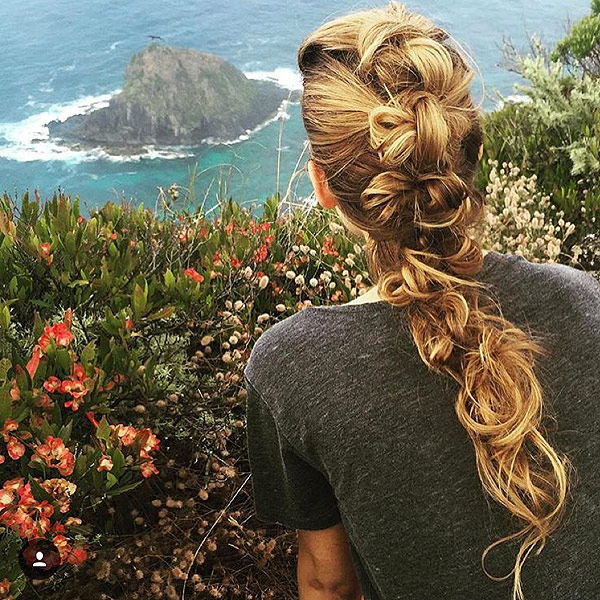 Courtesy Blake Lively
Editors' Picks
More on Stylewatch
Top 10 Style Categories
Sites We Love