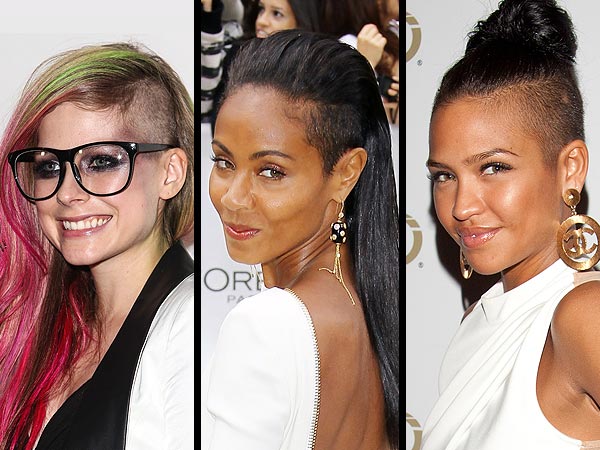 Getty; FilmMagic; Splash News Online
Are stars tired of their Skrillex-inspired haircuts? Avril Lavigne is the third celebrity in a week, following Rihanna and Ke$ha, to switch up her partially shaved style. The newly engaged singer debuted a bedazzled version of her 'do — complete with pink- and green- dyed strands and studs, naturally (left) — on Sept. 10 while in N.Y.C. to show her spring 2013 Abbey Dawn collection.
A few days earlier at the MTV Video Music Awards, both Rihanna and Ke$ha, who had experimented with this edgy look, emerged having kicked it to the curb. While Rihanna is back to a sexy, textured pixie, Ke$ha appears to have added extensions to her asymmetrical cut, making her hair surprisingly plain-Jane.