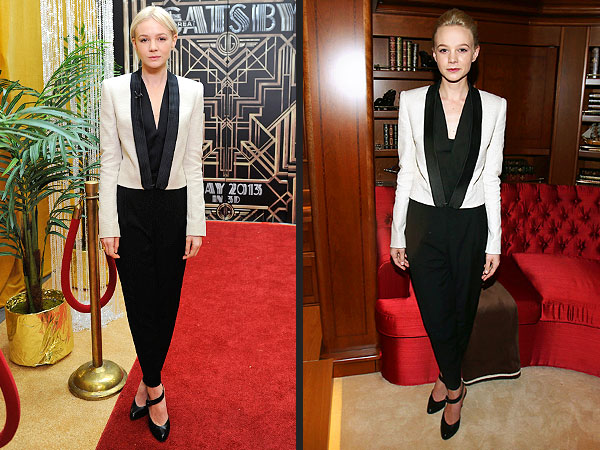 Ida Mae Astute/ABC/Getty; Splash News Online
There are a few things we know Carey Mulligan loves on a red carpet: Black and white. Funky jackets. And a bold statement shoe.
And apparently she found an outfit that meets all those criteria so well, she wanted to wear it again before the month was out!
Mulligan first wore this Lanvin suit (featuring an off-white tuxedo jacket, silk pants and a matching top) and Christian Louboutin "Miyousra" heels at a Good Morning America appearance on May 1.
RELATED PHOTOS: See what everyone else is wearing to Cannes this week!
Read More