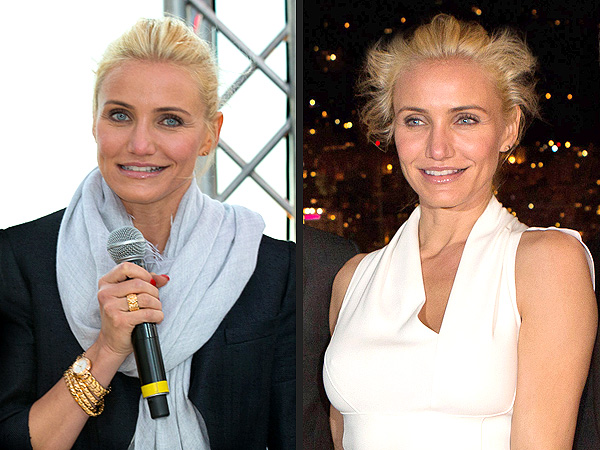 Splash News Online, INF
When Cameron Diaz boarded a yacht in Monte Carlo, Monaco for a Tag Heuer party this weekend, she was the image of polished perfection. In a streamlined Roland Mouret sheath, simple sandals and a voluminous pony, she seemed to have the breezy boat look down to a science.
But a few hours later, Diaz proved that even the most genetically (and follicularly) blessed among us can fall victim to bad weather, posing for photos with a, ahem, slightly more hair-raising do.
PHOTOS: See which stars are obsessed with their favorite red-carpet hairstyle!
Read More