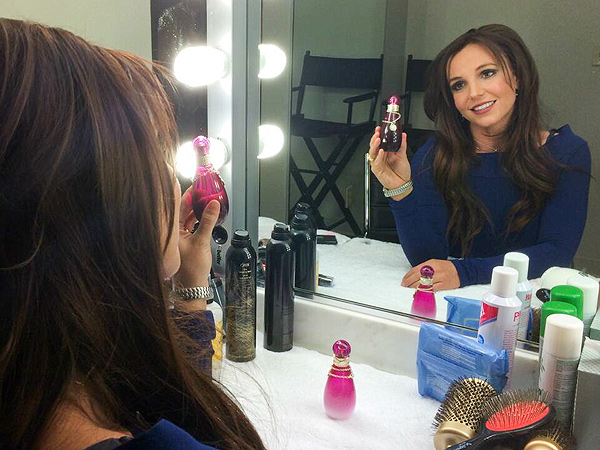 Courtesy Britney Spears
Blondes may have more fun, but if you're Britney Spears — and newly brunette — things are probably going to be just as great.
The pop star, 32, famed for her lush golden locks — and fearless approach to the coif — has changed up her trademark 'do yet again. Posting a photo on Twitter Saturday, Spears showed off a "spicy" new hair color and return to the darker hues of her youth, posing for her latest big reveal in front of a mirror and holding a bottle of perfume.
"Spice up Valentine's Day by getting 'Naughty & Nice' (pun intended)," Spears wrote, noting her holiday hair makeover as she promotes the release of two of her newest fragrances, "Naughty Remix" and "Nice Remix."
Read More