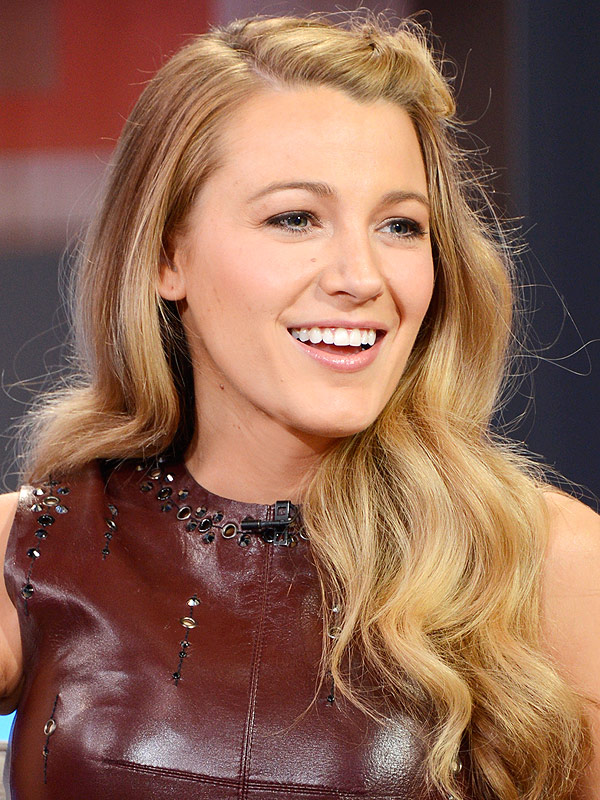 Blake Lively
Dear Preserve and soon-to-be fans of Preserve,
The second the "Extra 50% Off" sale news popped into my inbox yesterday, I composed an online shopping cart of epic proportions. I'm talking more than $800 worth of merch. I could justify everything: dresses for fall weddings (I only have one to go to and it's in four days … ), flippy minis for casual work days, bold gold earrings to pop on for after-work cocktail parties. I didn't even need a reason to buy a pair of alphabet-print pink jeans and a one-shoulder butcher's apron. I even had my 2nd wedding anniversary gift for my hubby in there. Year two is cotton, so there are truly so many options on Preserve for that. Who am I? A respecter of Blake's taste, that's who.
I was so excited about all the stuff I could buy that I didn't even think about the prospect that this gigantic sale was evidence of trouble in Preserve-adise. (Sorry, that was a bad pun, but I feel like Blake would approve? She's a jokester).
When the news broke this morning that the site is shutting down, I knew I had to hit "checkout" before I missed out on living the Preserve-y life I thought I was going to live; There are an infinite number of picnic parties to host while wearing a midi skirt, after all. So, I streamlined my cart. Just now I got it down to $200, and I couldn't be happier.
This was what popped up when I completed my purchase: "WE THANK YOU! YOUR PURCHASE WAS CREATED WITH GOOD OLD-FASHIONED QUALITY; A PRINCIPLE ONCE FORGOTTEN, RECLAIMED, AND NOW PRESERVED. WE'LL LET YOU KNOW WHEN IT SHIPS, MAY IT BRING YOU JOY." It will bring me joy, I'm sure of it.
Friends, let me tell you what's left to buy:
Blake's ultra-bold floral? Only $180? Srsly.
Her pinafore with the charming torso-triangle cutout? Only 85 frickin' dollars!
Her sassy palm-print jumpsuit? JUST $82!
These discounts are nothing when you consider that the adorable salt boxes are $5, and that these artisans are all actually pretty talented and deserve our attention as consumers and livers of life.
Golly, it's never been so easy to be Blake. Now, make like me and spend all your money, if only because the artists Blake worked hard to promote on the site still deserve to be in business, even if Preserve is not.
xoxo,
Catherine Kast
PS: Blake, if you're reading this: The fact that no one in my inner circle has started a Kickstarter to get me one of your Lindsey Thornburg cloaks is baffling to me and makes me feel like no one really knows me. Please, put them on sale!
Are you sad Preserve is shutting down? What's at the top of your shopping cart? Share your thoughts below.
RELATED VIDEO: Ryan Reynolds: Daughter James Is Saying 'Mama' — and Ignoring Him Because He Can't Nurse