Amy Adams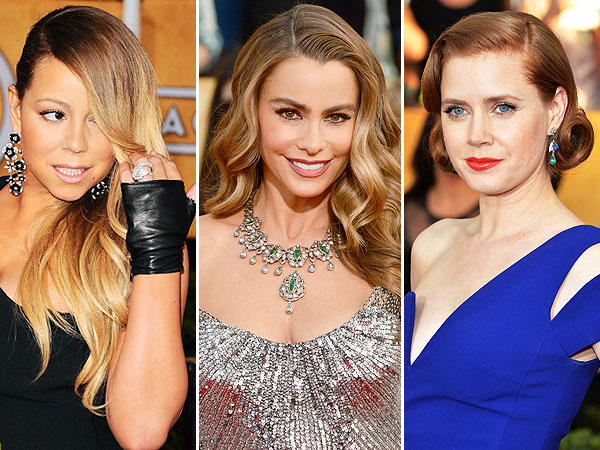 Kyle Rover/Startraks; Jordan Strauss/Invision/AP
You've already scoped the best dresses from the SAG Awards. Now, it's time to focus on the accessories.
Read More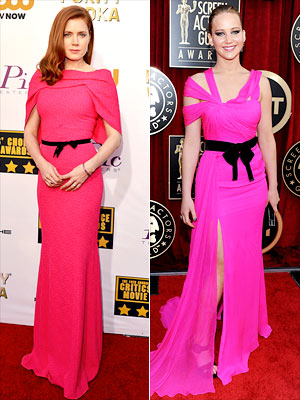 Lester Cohen/WireImage; Dimitrios Kambouris/WireIm

If you tuned in to the Critics' Choice Awards Thursday night — or even if you just caught up on the highlights this morning — you probably had a strong reaction to Amy Adams's hot pink gown. At first, you might have gone "Wow, that color is awesome. Who says redheads can't wear pink?" And then you might had said, "Wait, why am I getting a strong sense of déja vu?"
RELATED PHOTOS: All the drop-dead gorgeous looks from the Critics' Choice red carpet!
The first feeling you can attribute to Roland Mouret, who designed Adams's off-the-shoulder stunner. And the second you can attribute to Adams's co-star in American Hustle, Jennifer Lawrence, who wore a very similar look (by Oscar de la Renta) to the 2011 SAG awards. In fact, we were just reminiscing about how much we loved Lawrence's look here, which is why it was top-of-mind.
Obviously it's not a direct match, but something about the vibrant hue, the asymmetrical draped top, the black ribbon at the waist — and oh yeah, the stunning stars wearing them — made us stop and say "Wow." We only wish we could hear what their arch-rival characters in American Hustle would have to say about this moment.
What do you think of the two looks? Let us know below!
–Alex Apatoff
In case you missed it, the 2014 Oscar nominees were announced today. And while we're slowly ticking off all the best picture nominees from our "Must-See" list, we're also constantly talking about some of the most outrageous style moments from this year's films. So we came up with our own list of nominees. Below, our fantasy Oscar style ballot!
Read More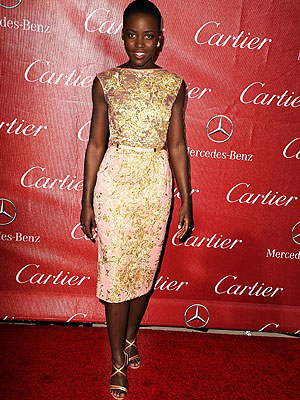 Steve Granitz/Wireimage
Don't mind us, we're just over here patting ourselves on the back for telling you about Lupita Nyong'o and her amazing style three months ago. Not only is she one of the latest stars to land a spot in Miu Miu's spring/summer ad campaign, but she also took this week's Best Dressed title. (And maybe she'll be taking home a different trophy later this weekend?)
Perhaps the 12 Years a Slave actress already had Golden Globes on the brain, because she stepped out at the International Palm Springs Film Festival Gala in the hue, via her gold-and-blush Elie Saab sheath. She coordinated her entire look — from her earrings to her nails to her Louboutins — to create a matchy-matchiness that had us (and 88% of readers) ogling.
RELATED PHOTOS: See our Golden Globe Gown Predictions
The other two top looks were also spotted at the Palm Springs event: Camila McConaughey, showing everyone the definition of sexy in a lace cutout Mikael D gown with a thigh-high slit, and Amy Adams, sporting a classic black-and-white polka-dot Juan Carlos Obando halter.
Tell us: Do you think Lupita deserved the top spot? And what do you think she'll wear on the Golden Globes red carpet?
– Whitney Little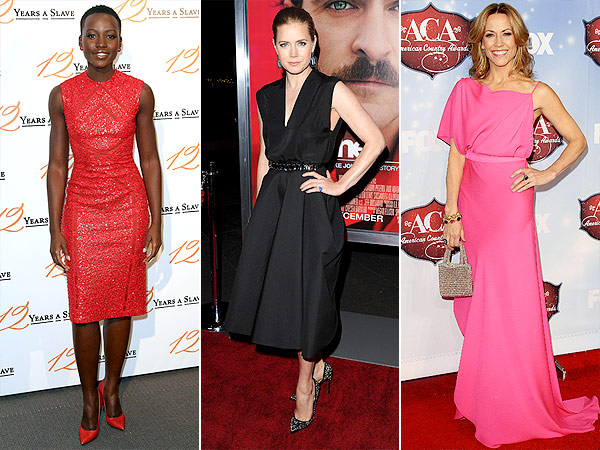 Zuma; Rod Perry/Broadimage; Frederick Taylor/Broad
In our weekly roundup of the looks that are gaining fashion ground (and the ones losing their style street cred), we noticed a lot of celebs coordinating the color of their footwear to their dresses and a festive dress trend, plus one bag that seems like old news. For now.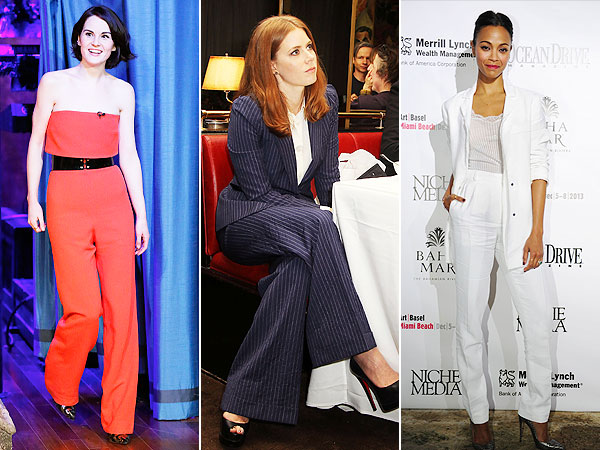 NBC; Startraks(2)
Already so tired of short, sheer and sparkly — and there are still three weeks of holiday parties to go? Why not try something a little different? These stars have, and the results are terrific.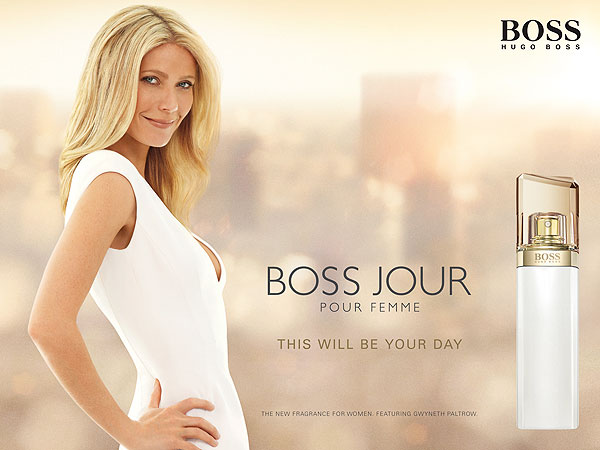 Courtesy Hugo Boss
As if being an Oscar-nominated beauty with an amazing wardrobe and gorgeous family wasn't enough, Gwyneth Paltrow and Amy Adams have each picked up an additional envy-inducing gig: They're both fronting the fragrance campaigns for classic, classy fashion houses.
After a year as the face of Boss Nuit, Paltrow finally sees the light in the official images from Boss Jour, the latest fragrance from the line.
"For me, Boss Jour Pour Femme is bright, beautiful, and fresh — it's a definite mood boost," Paltrow said in a statement about the fragrance, with its notes of citrus and lily of the valley. "There's something quietly optimistic about the scent. It's upbeat and energizing. It's a nice way to really start my day."
RELATED: Editor fave hair products that you can find at your local drugstore!
Read More
More on Stylewatch
Top 10 Style Categories
Sites We Love