It's pretty much standard practice at peoplestylewatch.com to basically ignore the man on the fashionable female star's arm and focus on the fabulous dress and amazing jewelry (have you seen Last Night's Look?). But three photos came across our desks this week that made leaving out the guy practically unlawful. The ladies looked beautiful on their own per usual, but the addition of their dapper dudes' digs (and even matching facial expressions!) made these ensembles doubly sweet.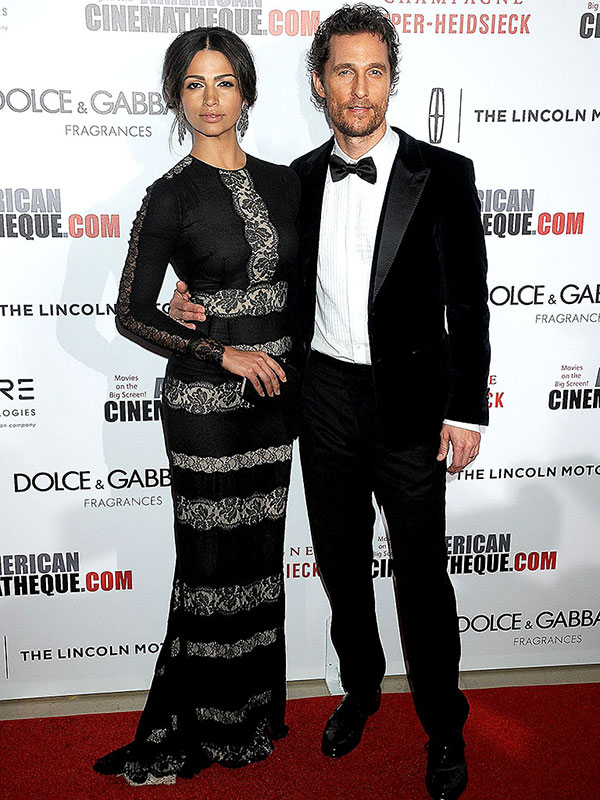 Gregg DeGuire/WireImage
Camila Alves-McConaughey and Matthew McConaughey: Alves has long been a master of creating looks that correlate with her husband's (before the Oscars she said that she didn't want to wear a super show-stopping gown because she wasn't a nominee) without feeling like she's playing second fiddle. At the American Cinematheque Awards in Beverly Hills, McConaughey was being honored, and she picked a Dolce & Gabbana gown which showed no skin, yet was still slinky and sexy. McConaughey, who is an ambassador for the line, opted for one of their tuxes with a velvet blazer with satin lapels .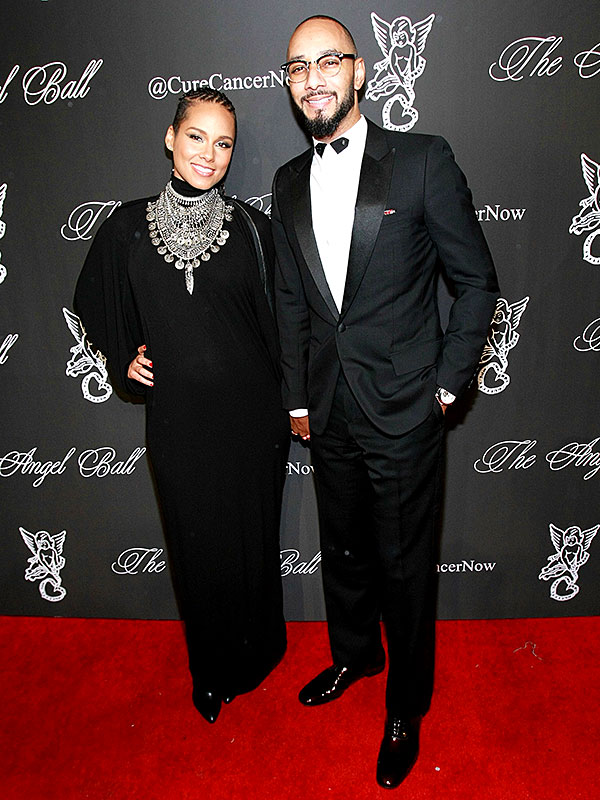 Billy Farrell NYC
Alicia Keys and Swizz Beatz: When some pregnant ladies hit the red carpet, it's all about showing off the bump. But for the Angel Ball at Cipriani Wall Street in N.Y.C., Keys decided to keep the focus on her accessories and her beauty look: Her high-neck black gown stood out thanks to a dramatic statement necklace and she tried a playful yet glamorous winged eyeliner. Like his wife, Swizz  chose to make his neck the focal point of his seemingly classic tux look, ditching a bow tie in favor of  graphic black accents on his collar. Keys referenced their adorableness at the event on Instagram, writing, "I love how we flow! Natural & simple."
RELATED PHOTOS: Love Her Outfit!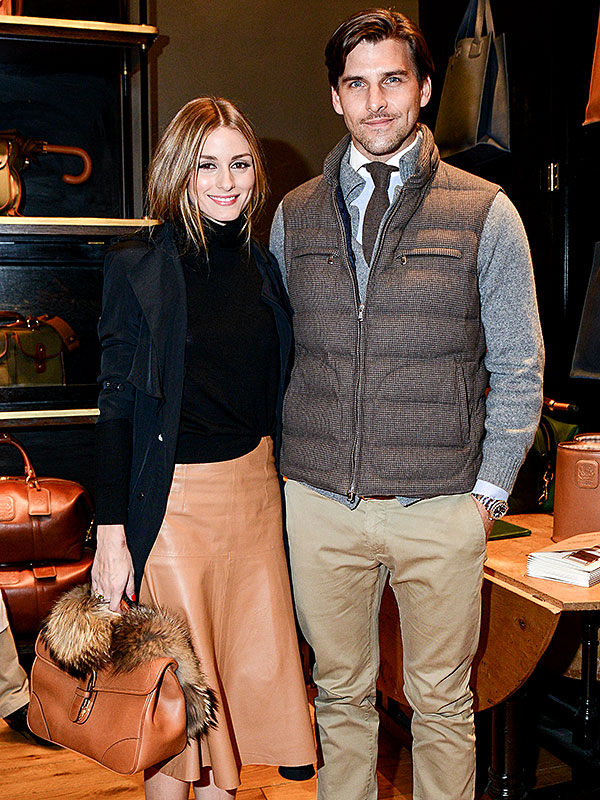 TK
Olivia Palermo and Johannes Huebl: Their picture-perfect wedding was just one of many examples of just how well this couple cleans up. More than one editor here screen-grabbed this photo of their casual but polished looks for the Ghurka Woman handbag launch in N.Y.C. to send to our significant others. Note to guys: We already know what to wear for fall (thanks to Olivia on more than one occasion), but this is how you should be dressing.
Tell us: Do you coordinate looks with your boo? Which couples' style is your favorite?
–Catherine Kast