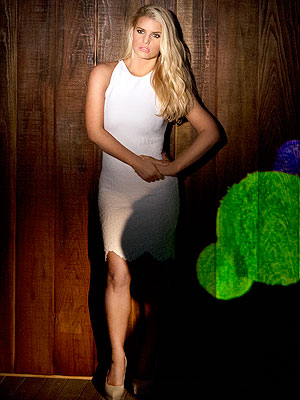 Courtesy Weight Watchers
We've seen her in a swimsuit. We've seen her flexing her guns. And we've seen her get candid about shedding for the wedding. And now she's working a winning combination of white dress, toned arms and a ready-for-summer physique in her latest Weight Watchers ad.
RELATED PHOTOS: See the sexy styles other stars are wearing!
The star works her angles in a curve-skimming Alexander McQueen sheath in the behind-the-scenes photos above and the new ad below. Watch to see how she's feeling about the meetings (and her overall weight loss progress). And though we're pretty sure her wedding dress won't look like the one she's wearing here, it's fun to get a sneak preview of Simpson in a white dress — after all, her wedding gown is her ultimate incentive to stay on track. "I can honestly say I've never been happier," Simpson says — and it shows.
Read More