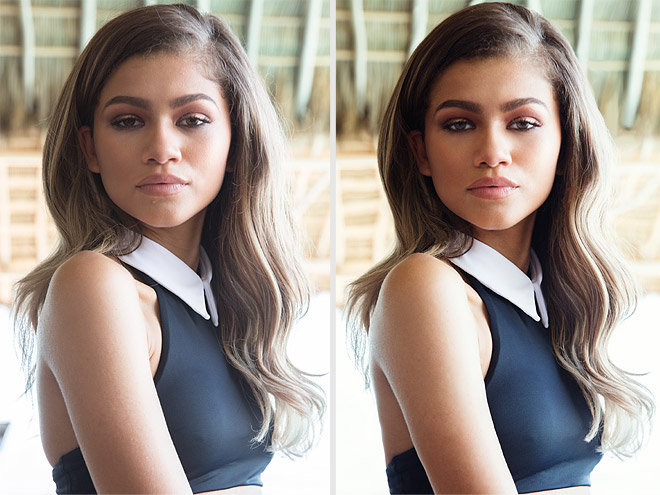 Earlier this month Zendaya took to Instagram to blast Modeliste Magazine for sharing retouched images from her cover shoot.
Now, the photos are in —and while some are more manipulated than others — the pictures show clear differences in the before (left) and after (right) shots.
In one of the pics, a face shot of the actress, saturation has been altered giving the colors in the photo a more rich appearance. Alterations to Zendaya's face and hair have also been made, as highlights in her wavy tresses appear more prominent and a few blemishes have been erased.