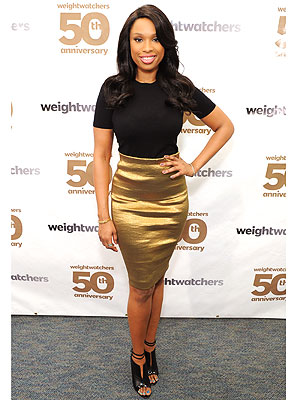 Craig Barritt/Getty
For Jennifer Hudson sharing is caring — for her body, that is. The Oscar and Grammy winner, who has lost 80 lbs. since 2010, has found a healthy (and friendly!) way to indulge her cravings.
"I had these butter cookies at Starbucks the other day [and] I said to everyone I was with, 'Do you want a cookie?' That way it can't do any harm if we share it," Hudson, 31 told PEOPLE at Weight Watchers' 50th anniversary celebration in N.Y.C. "You have your portion and share the rest."
RELATED PHOTOS: Seven easy ways to look even sexier in your clothes!
At the event, the company's ambassador showed off her svelte figure in a shimmery gold Donna Karan pencil shirt and black tee, and confessed that sometimes, her sharing policy sometimes means she's sharing with the trash.
Read More