Diet/Nutrition
What is it: Selvera, a "personalized, long-term, weight-management" service
Who tried it: Loni Venti, Style and Beauty Editor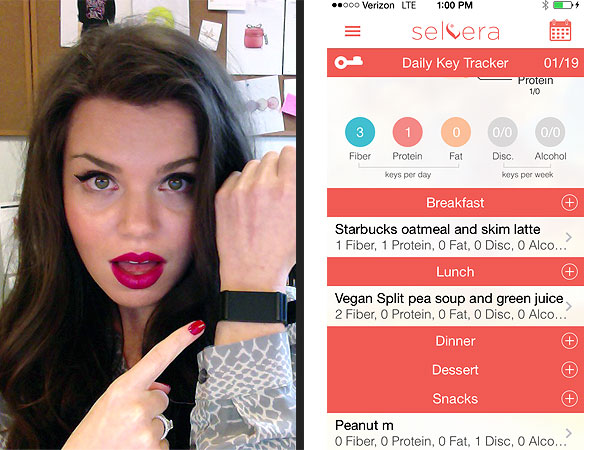 Loni Venti
Ashley Graham has been modeling since the age of 12, appearing in Vogue and Elle and being chosen as the first model for Jennifer Lopez's plus-size clothing range. Now she's opening up about body image in a candid essay for Net-a-Porter's online magazine The Edit.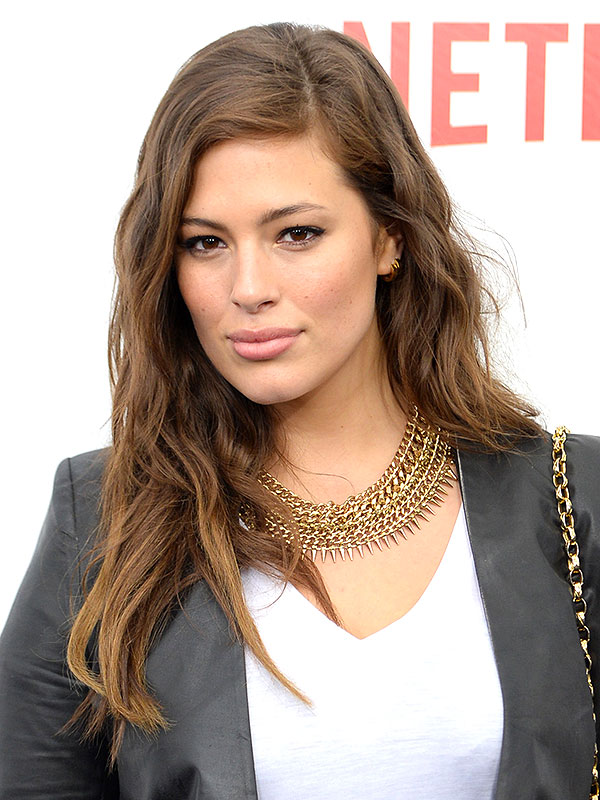 Theo Wargo/Getty
"I think that you can be healthy at any size and my goal is to help and educate women on that," she shares. "It doesn't matter if you're a size 2 or 22 as long as you're taking care of your body, working out, and telling yourself 'I love you' instead of taking in the negativity of beauty standards."
A size 14 for the past eight years, Graham says her weight fluctuates 10 to 15 lbs., and that's perfectly fine with her. "It's not about conforming; it's a size I feel good at. I love my body, I love my super-hourglass shape and I love showing it off."
Maintaining a sense of humor in the essay, she writes: "I look at myself naked in the mirror and say, 'You know what, awkward butt shape? You're not gonna get higher or rounder but it's OK, because I've got Spanx for you.'"

RELATED: Allison McGevna of Inside Allie's World Styles a Great Statement Coat
Graham was once a size 18, but admits to feeling healthier now. "True, I didn't like my body when I gained a lot of weight. I was trying to like it — when you are plus size, you have to embrace your curves and accept your rolls. I have rolls now and I won't airbrush them out on Instagram, but I was unhealthy then. I could feel it in my skin."
How did she end up so self confident? "I think being told I was beautiful by my mom my whole life made the difference." Her wise mama also led by example: "My mom never said, 'I feel so ugly,' she never looked at her face and said, 'I need a lift.' I never saw her looking at herself negatively and therefore I never looked at myself that way," wrote Graham, who helped form the ALDA coalition of models promoting healthy body image.
Although she praises Marilyn Monroe and Jennifer Lopez for their shapely bodies, Graham thinks girls need more examples of women who have embraced their healthy frames. "Young girls don't have much to look at, curvy women are not on covers of magazines, they're not talked about on social media as much as other celebrities. Jennifer Lawrence is the media's poster girl for curves — she's tiny."
–Michelle Ward
You may have guessed from Melissa Gilbert's red wedding dress (and her desire to one day wear it again) that the Little House on the Prairie star doesn't often follow the crowd. And one more way she's setting herself apart from Hollywood trends: She's made the decision to remove her breast implants.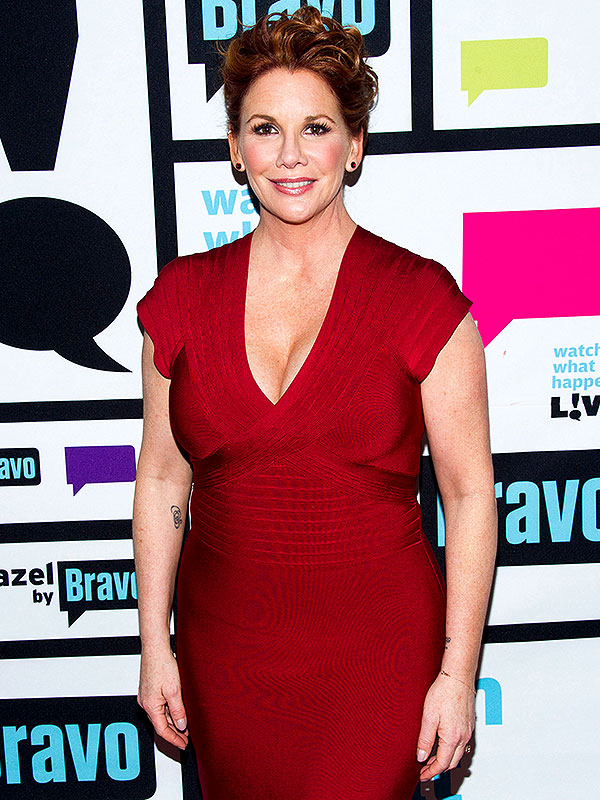 Charles Sykes/Getty
We've all been there before: stuck in a tiny dressing room with jeans flung everywhere, trying to find the right pair. But according to Brooklyn-based blogger Marie Southard Ospina, being plus-size makes it that much harder. So the 23-year-old writer decided to document the process of testing out 10 different pairs of size 16 jeans and reviewing the fit.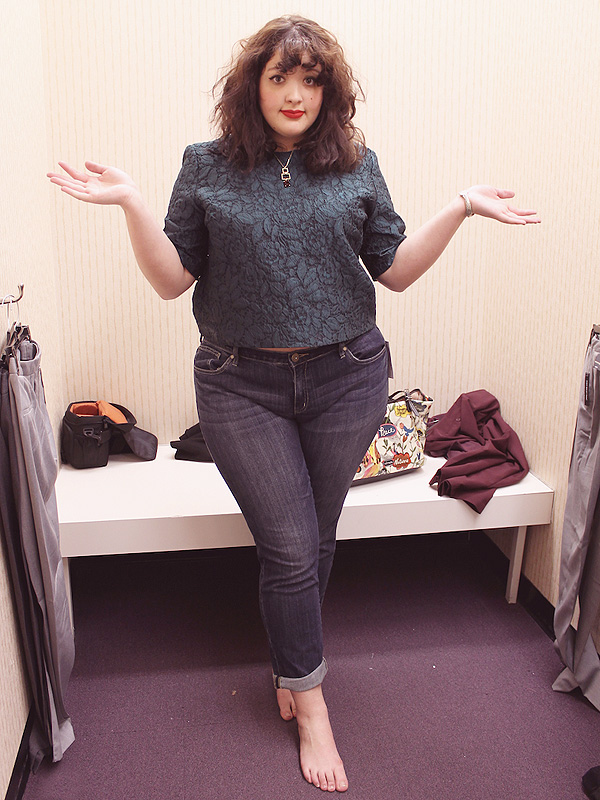 Courtesy of Marie Southard Ospina
As the face of Weight Watchers (and as someone who likes to share on social media in general!) Jessica Simpson has made no secret of her body-after-baby struggles before finally achieving her goal weight. But she gets more candid than ever about it in an interview with InStyle.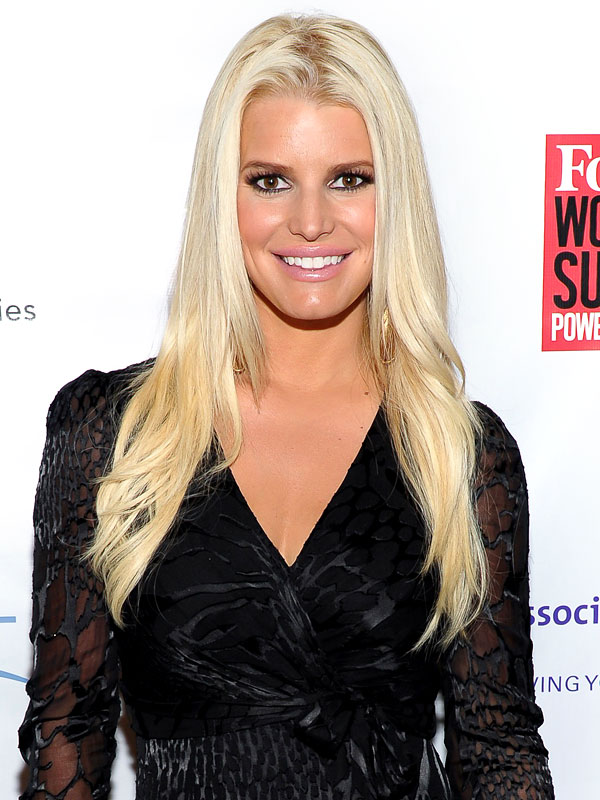 Rommel Demano/Getty
It's that time of year where we're bundled up to the point that only our eyes are visible — and celebrities jet off to tropical islands to avoid all that messy, inconvenient snow (or the mild 70° temps in L.A.). And while we've seen plenty of bold and sexy swimsuits on every starlet imaginable, it turns out it's the stars over 40 who are really bringing the heat to the beach.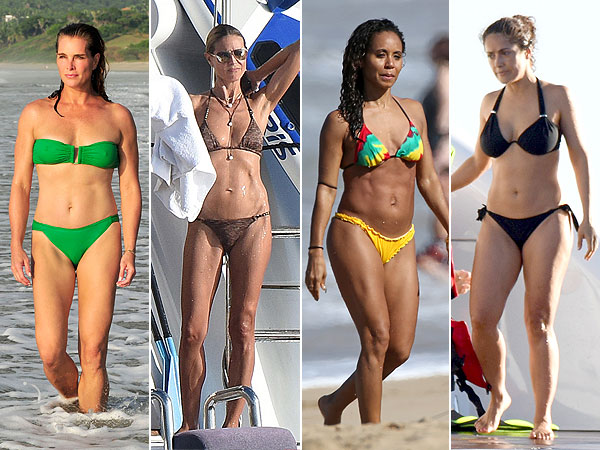 Startraks; Ramey; Splash; AKM-GSI
Urban Outfitters once again is the target of e-commerce controversy, but this time it's not for offensive sweatshirts or cultural misappropriation, but instead for the models hired to display lingerie on their website — and this time, someone's taking action.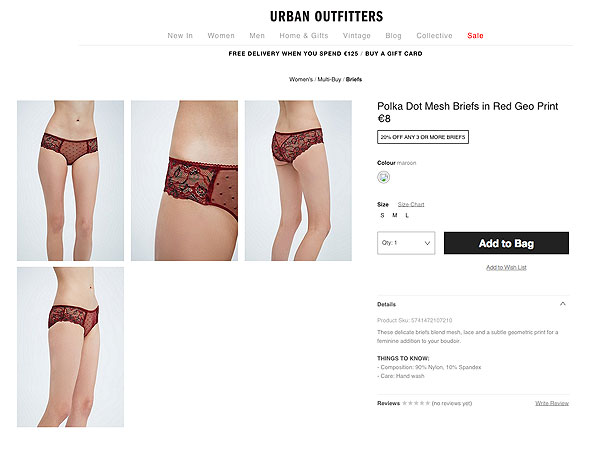 Courtesy Urban Outfitters
More on Stylewatch
Top 10 Style Categories
Sites We Love