If we could offer one tip for the Fourth of July weekend, it's that red white or blue nails (or a cool combo of all three colors) are the way to go. So after you've finished hand-smashing potatoes for your award-winning salad, pop into the nearest salon (or get out your kit for some DIY fun) and apply a design that will work with your beach and BBQ attire. Here are our faves for Independence Day.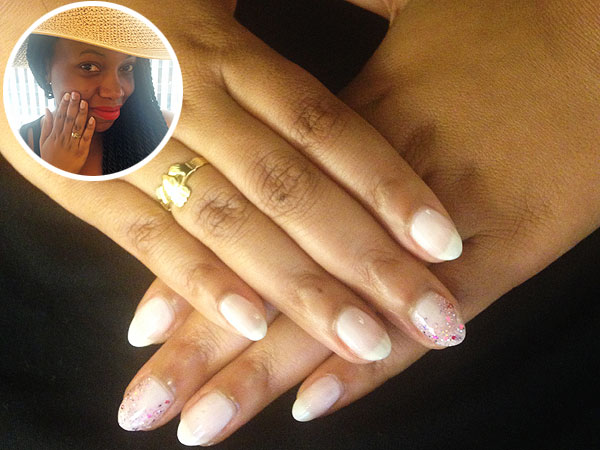 Jackie Fields
Jackie Fields, Beauty Editor: Katy Perry said: "Baby you're a firework." And she was right. So, this weekend I'm making sure all my friends say, "oh, oh, oh" not just to the lit up sky, but to my sparkly mani. I started with TenOverTen's Washington, which is hands down the best white nail polish ever created. I believe the name of the color was inspired by the N.Y.C. street, it couldn't be more fitting for this patriotic weekend. After three coats, I opted to top my middle fingers off with Trust Fund Beauty's Killer Heels. It's a multi-color sparkle that I applied not to the entire nail, but diagonally from the bottom left corner across to the top right, then from the bottom right corner across to the top left, so that some white would still be very stylishly visible on those nails. When used as an overlay on top of my low-key ivory, this glittery coat created a look that was super-fun, but age still age-appropriate.
RELATED VIDEO: See which Stars' Nail Art is On Point.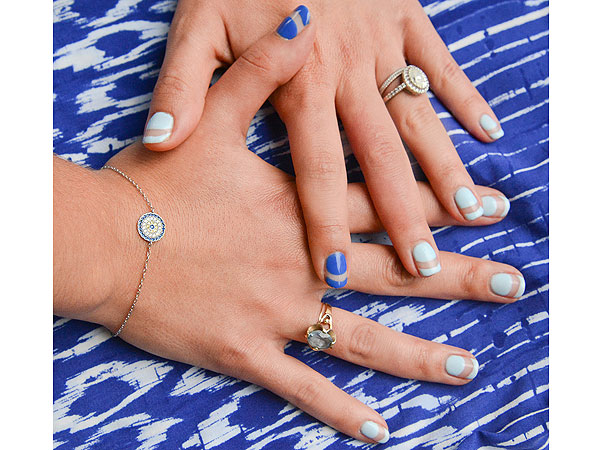 Brittany Talarico