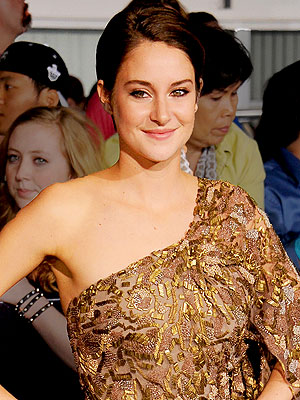 Gregg DeGuire/Wireimage
Ask almost any actress on the red carpet for beauty secrets, and she'll invariably say "Moisturize!" or "Use sunscreen!" Not Shailene Woodley. When asked for her best tip at Tuesday night's L.A. premiere of Divergent, she said:
"Get in a bath and look at your body and be like, 'Wow, thank you so much for hosting my mind and my heart,' like as women you know, and also be pregnant with the world. I think that's really beautiful beauty advice, like, close your eyes and think about all of the other women out there who aren't in positions to be on a red carpet in Hollywood tonight enjoying this beautiful weather and all of these beautiful smiles and put those women in your womb and be pregnant with them and send them love."
Submit your Real Beauty photo now!
While that may be easier said than done, Woodley has offered up some simpler-to-follow (but still slightly out there) beauty advice in the past. If you're looking to follow the Woodley plan for shiny hair and great skin, try some of the below tips.
Read More