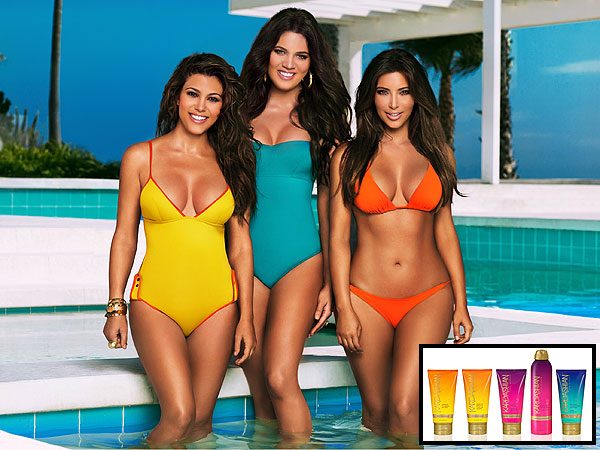 Courtesy Kardashian Sun Kissed (2)
This week, style news editor Alex Apatoff wonders if she could hack it as a Kris Jenner offspring.
There are two things I've never really understood: self-tanner and the Kardashians. Admitting to being clueless about both of those things makes me somewhat of an anomaly in our celeb-and-beauty-obsessed office, but despite my best efforts, I just haven't been able to come around on either concept.
So when a flashy gold bag emblazoned with the word KARDASHIAN arrived at my desk stuffed with the sisters' latest beauty venture, Kardashian Sun Kissed, I decided it was time to confront my fears in the name of science. And true to the scientific method, I had my hypothesis even before I began: I was going to hate it.

PHOTOS: See the beauty products PEOPLE StyleWatch editors are loving this spring!
Read More