What It Is: Los Angeles-based colorist Johnny Ramirez has perfected the process of achieving that summery, sun-kissed color — or "lived in color" as he calls it. It's the look that's plastered across your Instagram feeds and Pinterest boards on celebrities like Sophia Bush, Jessica Alba, Miranda Kerr and more. Light blonde in the front, darker in the back, as if you've just spent the summer surfing in Hawaii. "Women love that beachy, Victoria's Secret hair color," he says of his most-requested look.
Who Tried It: Jillian Ruffo, Associate Beauty Editor
Why I Tried It: I've been obsessed with Ramirez's Instagram account for years — so much so that many of his transformations have been my main source of inspiration for all of my color changes since 2013. So when I finally had the chance to go blonder by the master himself, I jumped at it (even though they told me I'd need to bring a book and prepare to Seamless my lunch to the salon!).
Level Of Difficulty: Well, that depends on your ability to sit still for an entire day.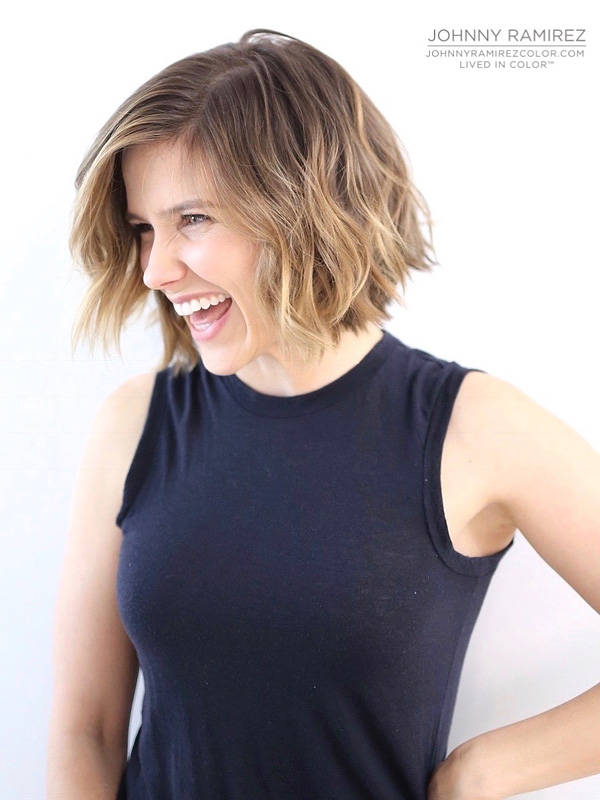 Courtesy Johnny Ramirez