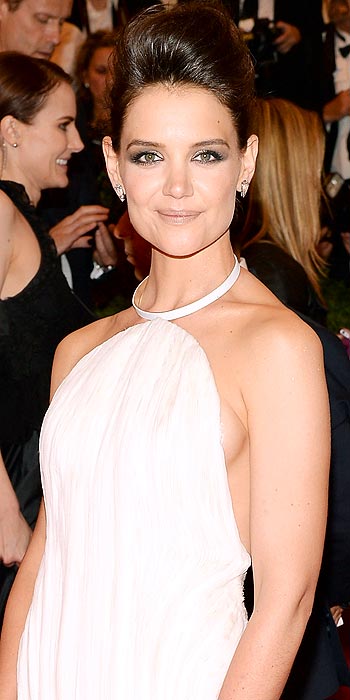 INF
When you think of the word "punk," two names that probably don't come immediately to mind are Katie Holmes and Bobbi Brown.
But for the Met Gala, they defied expectations, as the face of the brand wore a look created for her by Genevieve Herr for Bobbi Brown.
"She showed us a photo of the dress and the hair was going to be up, a little punk, so I pictured her with dark eyes," Herr tells PEOPLE exclusively. "We wanted to make nice, beautiful classic smoky eyes with a strong touch. But not scary!"
Because Holmes is usually seen with a fresh face, a smoky eye was a little out of her comfort zone, which Herr totally admits: "It's a completely a different Katie!" she exclaims.
Want to get a similar look? Follow Herr's easy at the bottom of the post to get your own pretty, punk-y look.
Tell us: What do you think of Holmes's makeup?
–Alex Apatoff, reporting by Andrea Lavinthal
Read More