Who Tried It: Sandra Sobieraj Westfall, PEOPLE's National Political Correspondent (because politicians, after all, are the ones who never want you to see them sweat — and Washington, D.C., was built on swampland).
Why She Tried It: It's the hot, humid, sweaty and — let's be honest — stinky season. So we put some of the new crop of deodorants to the test. Do the all-natural newcomers hold up to the freshly refurbished, aluminum-based classics?
What She Tried: (clockwise from far left, below) Reset Yourself [beauty] Pure Deodorant; Dove Dry Spray Clear Tone Skin Renew; Secret Outlast Clear Gel Sensitive Clean; and Pacifica Underarm Deodorant Wipes.
Level of Difficulty: 0 at the beginning of the day — varied by the end.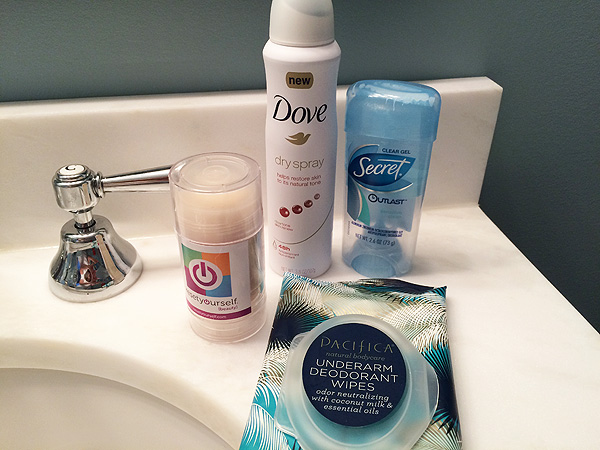 Sandra Sobieraj Westfall