Celebrity Beauty Spokesmodels
Mariah Carey looks amazing for 45. One of her secrets? The singer tells PEOPLE she simply doesn't acknowledge her age.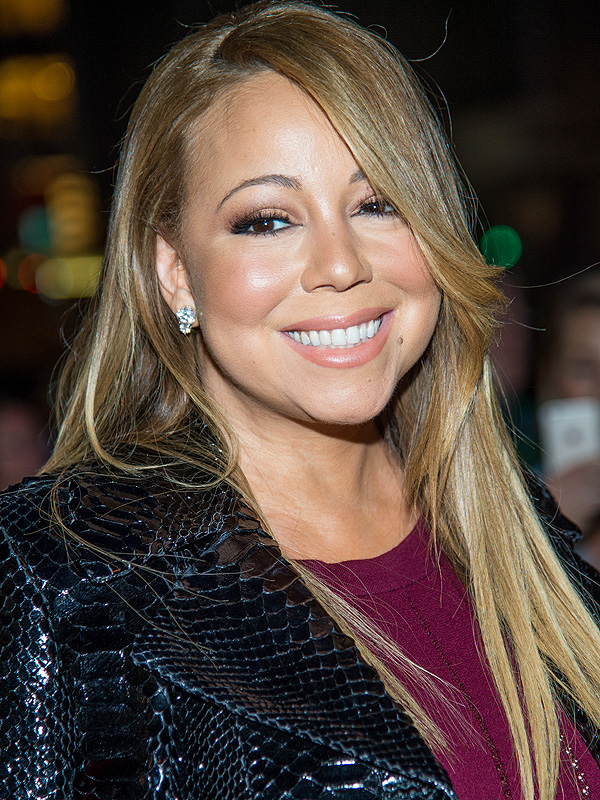 Mark Sagliocco/Getty
Mariah Carey is a lot like the rest of us. How is that possible you may ask? Well, after a long day, the one thing she likes to do is take a bath. But the superstar's quiet time usually doesn't go uninterrupted.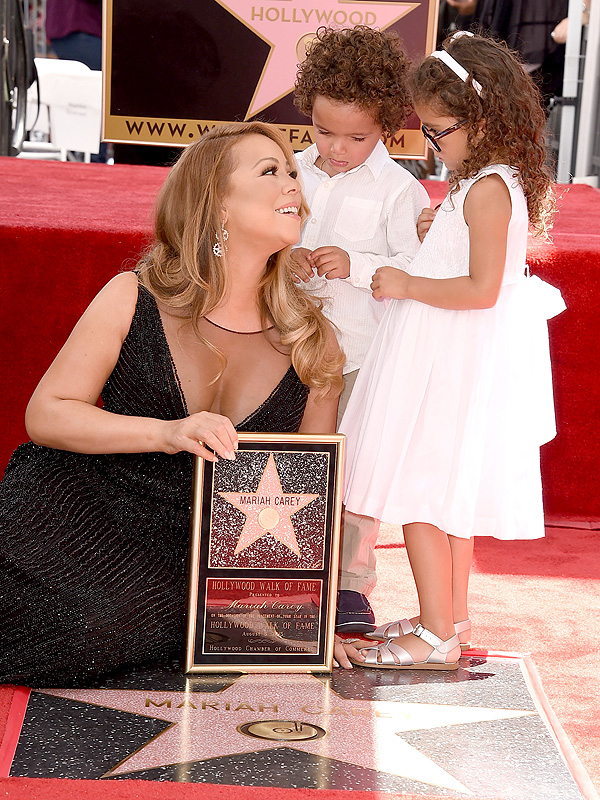 Steve Granitz/Wireimage
Mariah Carey may be a self-proclaimed diva, but that isn't stopping her from maintaining her own eyebrows. PEOPLE chatted with the pop star as she celebrated her first makeup collaboration with M.A.C. Cosmetics, a shimmery champagne lipstick called "All I Want" (available December 3), during which the singer and former beauty school student talked tweezing, her top vacation destination, and, of course, diamonds. Here are 10 reasons she will forever be a star in our eyes.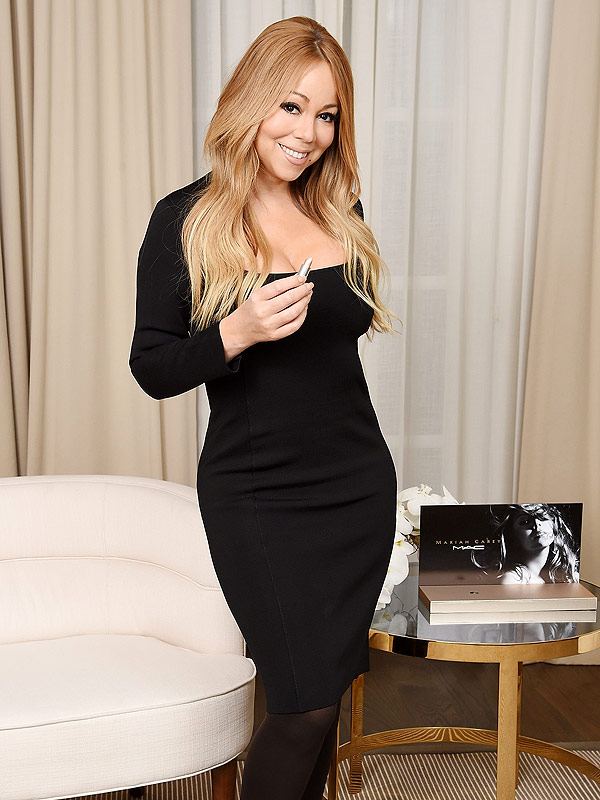 Wireimage
Scarlett Johansson is two things in equal measure — beautiful and private. So there must be something in Dolce & Gabbana's scent, "The One," that inspired her to open up to the cameras a bit. In the exclusive clip below, see who gives the star the greatest happiness — and what drives her crazy.
Read More
It's been three weeks since makeup mega-guru Pat McGrath released 1,000 of her Gold 001 pigments into the hands of makeup addicts everywhere, and we're still freaking out over it. The product, which is McGrath's first, comes straight from Pat McGrath Labs — and not to hyperbolize, but it's a dome of gold magic. But if your first thought was "What on earth am I supposed to do with pure gold pigment?" Below, here are 21 (easy!) ways I've tried it in the past few weeks.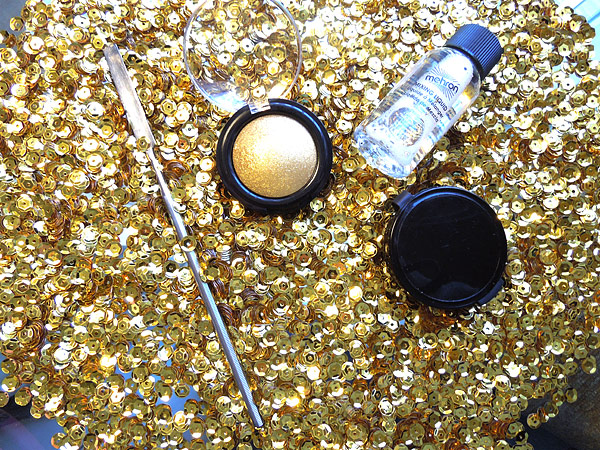 Courtesy Jillian Ruffo
It arrived in a bag with Mehron mixing liquid, a spatula, a mixing pot and a whole lot of sequins, can be applied sheer or opaque, wet or dry, and literally anywhere. It's also beyond easy to use — the instructions read "Dig in and play fearlessly," but be advised: I'm still covered in glitter days later.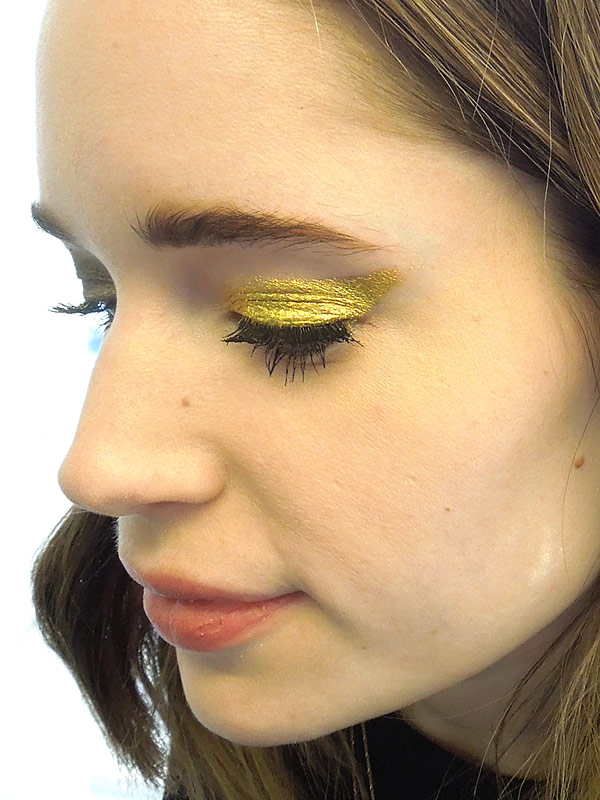 Courtesy Jillian Ruffo
1. Create a crazy cat eye (pictured above)
I dipped a thin makeup brush in the mixing liquid and combined it with a small fleck of pigment, then applied multiple layers in a cat eye shape.
2. Or work it into a smoky eye
A sheer wash of pigment all over my lids before applying brown shadow left me the perfect smoky metallic look.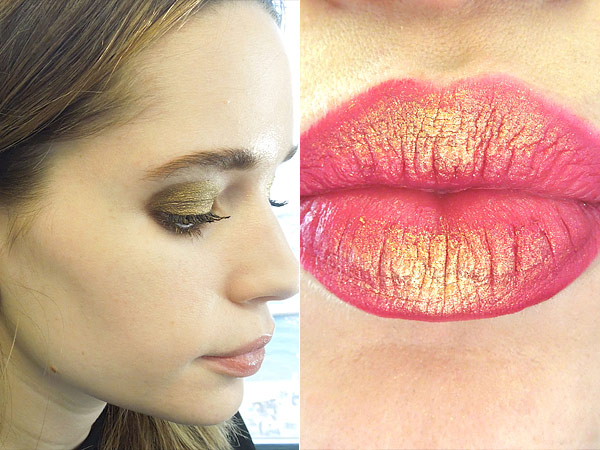 Courtesy Jillian Ruffo
3. Use it to accentuate your lips
If you're looking for an instant holiday pick-me-up, use your finger to dab pigment over any lipstick, just in the center of your lips.
4. Or as full-blown gold lipstick
Apply a thick layer over blotted lip balm.
5. It's the prettiest gilded eyeliner
Use a thin eyeliner brush dipped into mixing liquid and pigment to draw a gold line above and below your lash lines.
6. And makes the most luminous body lotion
Just a fleck of pigment mixed into body lotion added the perfect amount of shine—and it's great for any night out.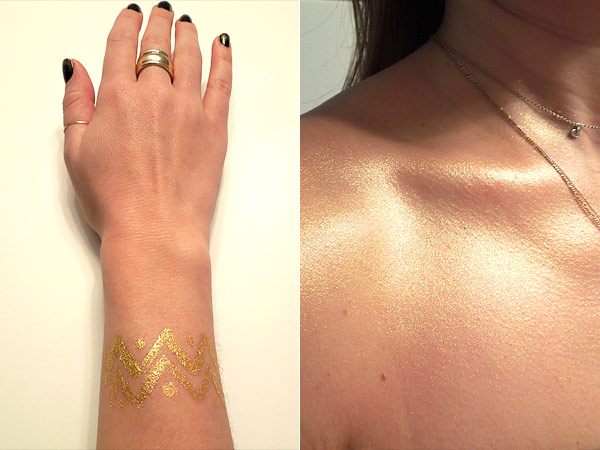 Courtesy Jillian Ruffo
7. Make a custom temporary tattoos
Paint it on your arm in any shape you want, because why not?
8. You can use it to highlight your cheekbones
Buff a tiny bit into your skin, just above your cheek bones.
9. And your Cupid's bow
Use your ring finger to apply a touch of powder above the center of your top lip.
10. Or contour the bridge of your nose
Swipe it down the center of your nose for instant contour.
RELATED PHOTOS: Having A Moment: Nail Art
11. Make the tips of your lashes sparkle
Just apply to mascara-ed lashes with a fluffy eyeshadow brush.
12. And accentuate your brows
Brush it over your brow gel to make your brows stand out.
13. Use it as nail polish
Pick up a fleck of pigment with a clear nail polish brush, and blend it onto your nails.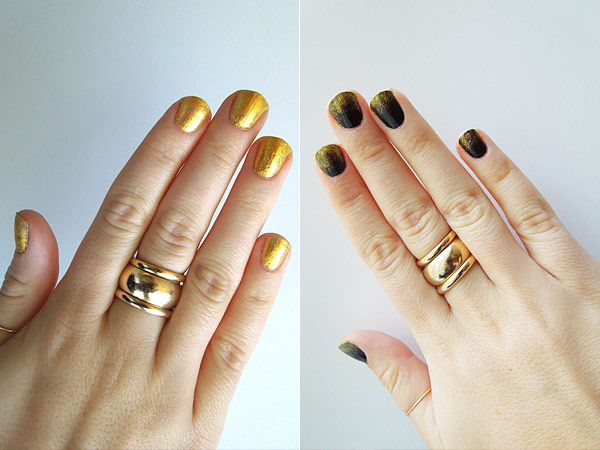 Courtesy Jillian Ruffo
14. Or for super easy nail art
Mix it into clear nail polish. Apply it at the tips of your nails first, working your way down the nail as the glitter thins out.
15. Draw on faux earrings
Use a tiny brush and mixing liquid, and dab a circle of pigment onto your ear lobes.
16. Or bracelets
Paint rows of gold on your wrists.
17. Want to redirect to your hair? Make literal highlights
I picked up some pigment with a fluffy powder brush and applied a few coats on a small section of hair.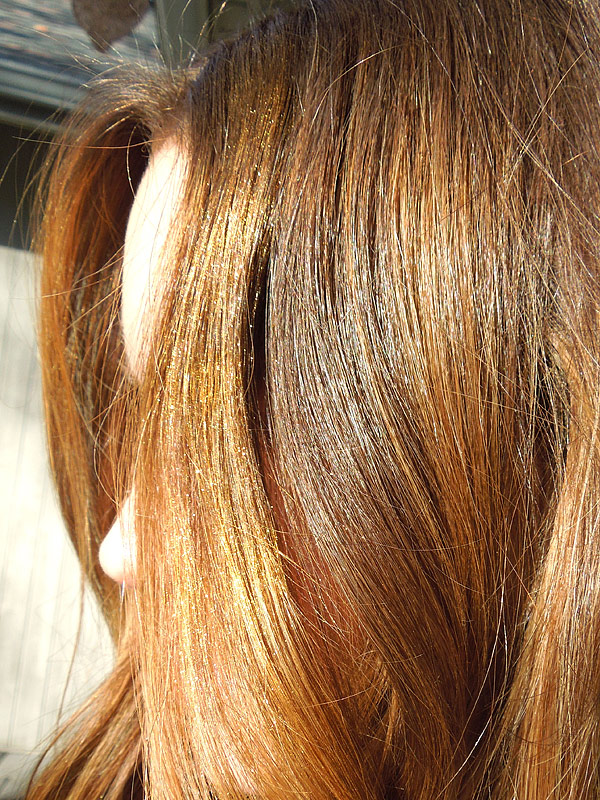 Courtesy Jillian Ruffo
19. Or on one strand of a braid
And added an extra coat to get an opaque layer on that same strand before weaving it into a braid for a fun touch.
20. Liven up your part
Use your finger to dab it all the way through a lightly spritzed part.
21. Or to glam up your ponytail holder.
Just brush damp pigment around the band.
What's your favorite way to use it? Tell us your ideas below.
— Jillian Ruffo
RELATED VIDEO:

Adele is back — and she brought her cat eye. The 27-year-old singer has been depriving us of eyeliner inspiration for way too long, but with today's release of her new album, 25, along with some major makeup moments in her latest video and a few big appearances, we'll forgive her. So if you're looking for the secret to Adele-worthy winged eyeliner, read on.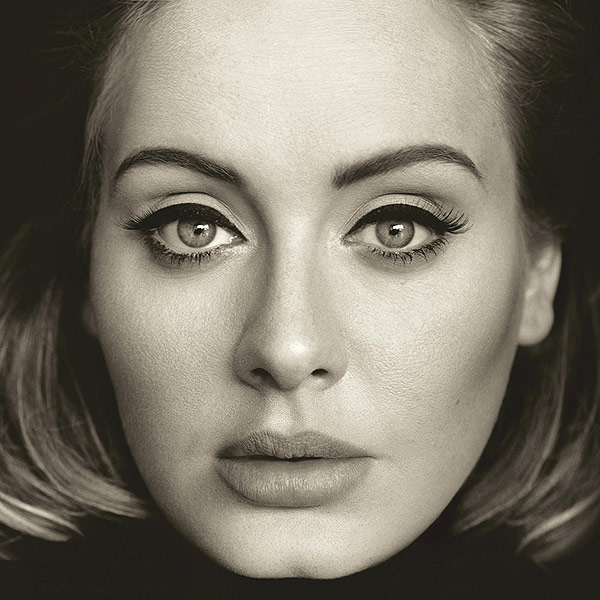 Adele's 25 album art
Rose McGowan is a wild card. One day she's putting Adam Sandler's film on blast, the next she writes a polarizing open letter on Facebook to Caitlyn Jenner. But while McGowan's personal politics might leave some people feeling cold, the actress's new buzzed haircut is getting rave reviews on social media.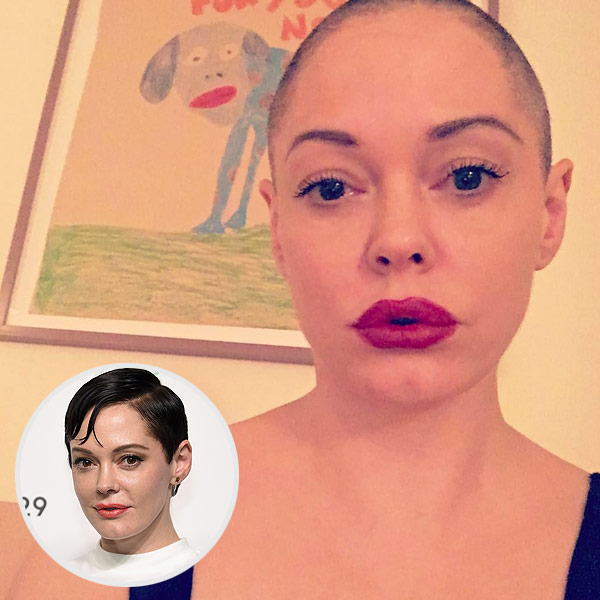 Courtesy Rose McGowan; Inset: Jamie McCarthy/Getty
Editors' Picks
More on Stylewatch
Top 10 Style Categories
Sites We Love