Beauty
Italian designer Claudio Cutugno thought it was a good idea to send models down his runway wearing a full face of black makeup topped with glitter. Why? Reportedly, he was inspired by the artist Emilio Isgrò, but the questionable move has sparked a discussion on racism.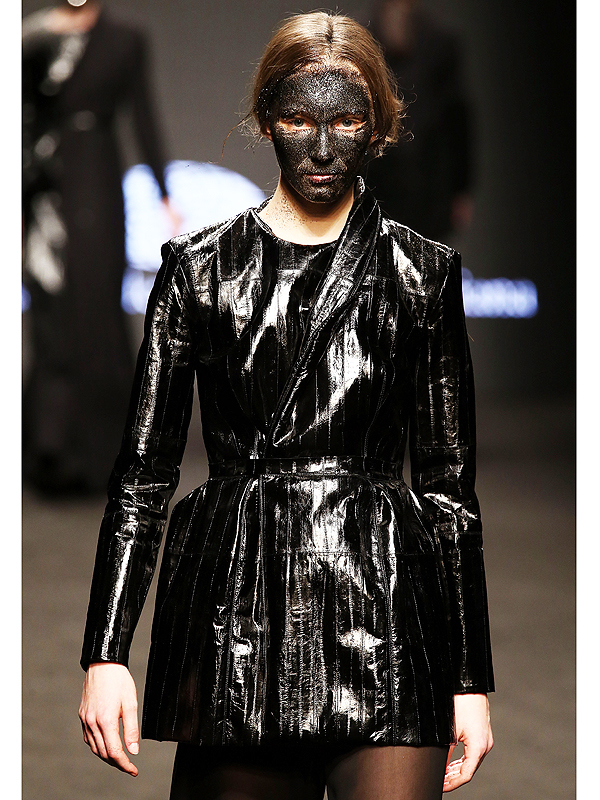 Steve Granitz/Wireimage. Inset: Jason Merritt/Getty
Some stars write a short message to thank their fans on social media. Kim Kardashian West posts a sexy photo in her underwear. Kim hit 27 million followers on Instagram Thursday, and to show her appreciation, she shared a photo of herself wearing what looks like a red-trim leopard thong and matching bra.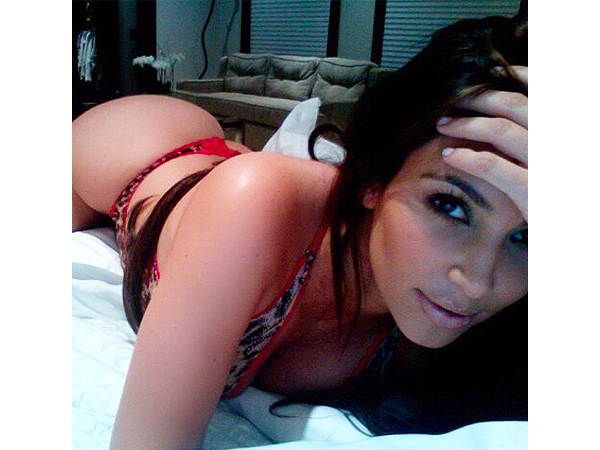 Courtesy Kim Kardashian
Who Tried it: Christina Baez, Photo Editor
What is it: The Foreo Issa, a super weird-looking electric toothbrush made only of silicone
Why I did it: Who wouldn't want a million dollar smile? Or, in this case, a $200 one? I'll admit that's pretty pricey for a toothbrush, but I had to try it out to see if it lived up to the hype
Level of difficulty: 0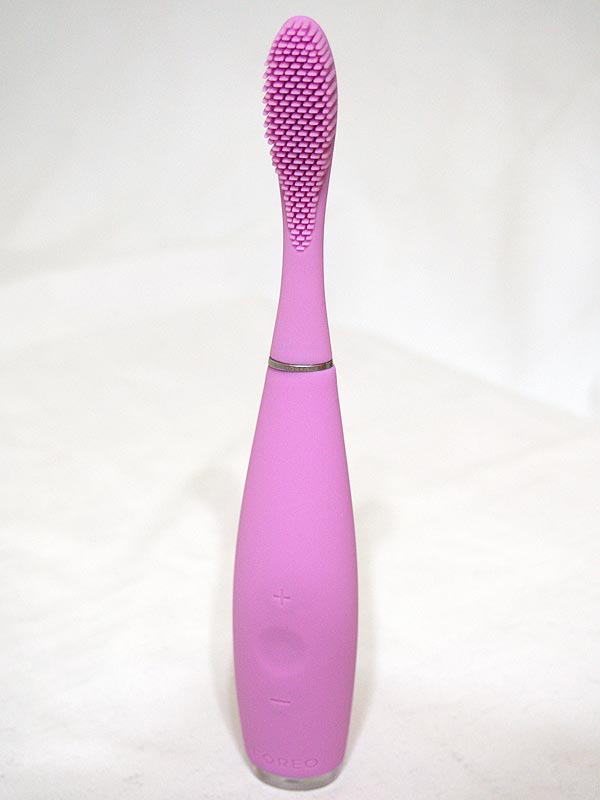 Christina Baez
She said bye to the blonde! After teasing fans with a hair color change on Instagram, Chrissy Teigen revealed a rich, dark hue.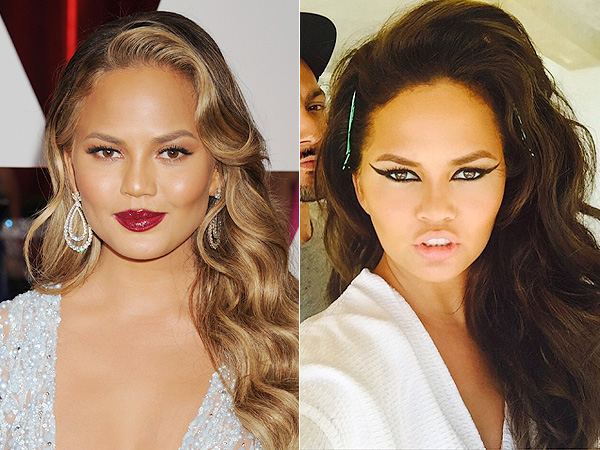 Jeffrey Mayer/WireImage; Courtesy Chrissy Teigen
If you ever over-plucked in middle school, this product will help you get your best brows back. If you're jealous of Cara Delevingne and Lily Collins's full arches, this product will also help you out. Thanks to Browfood's amazing enhancing gel, you'll have the urge to post your own #eyebrowsonfleek selfie.
This product is part makeup, and part brow treatment. It's tinted to make brows look instantly fuller and darker. (Basically, it's mascara for your eyebrows.) So how does it work? It's packed with phytoestrogens, which rejuvenate your brows over time. The tint lasts for up to 12 hours and it won't flake or harden. And we're offering the brow enhancing gel as a part of a special combo pack with a second product — the Photo-Medic brow enhancer. Supplement it with the gel for long-term results. And wait for the magic to happen. After 6 weeks, a group of women reported that their brow fullness increased by 43 percent.
The set is available at an exclusive price of $28. First time Joyus shoppers will get 10% off on orders over $50 and free shipping by entering PEOPLE10 at checkout! (So you might want to do some online browsing and add a few more things to your cart.)
For more beauty products (also eligible for that 10% discount), go here.
–Brittany Talarico
Kim Kardashian ditched the plunging gowns and crop tops at the Brit Awards in favor of one of the sexiest jumpsuits we've seen at an event — a crochet Julien Macdonald design that put all her assets on display.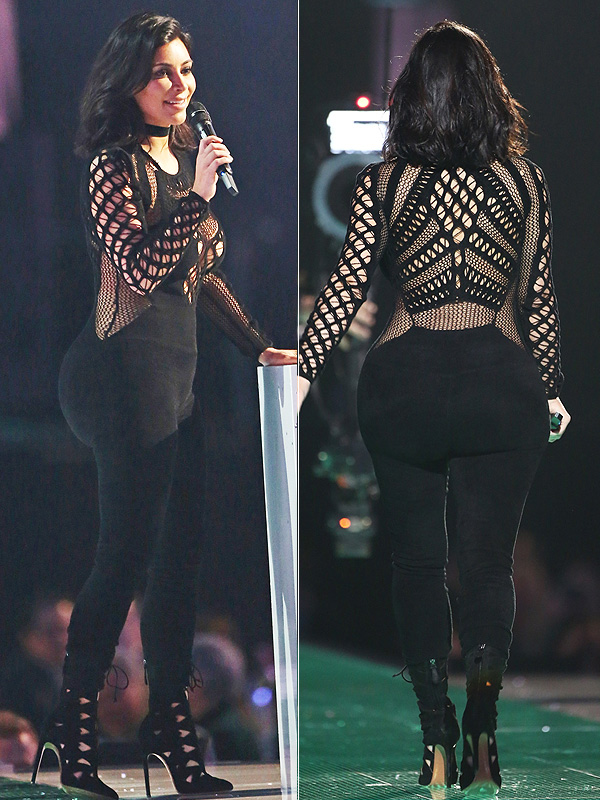 David M. Benett/Getty (2)
Editors' Picks
More on Stylewatch
Top 10 Style Categories
Sites We Love