VMAs
She stuns on every red carpet she hits, but even Selena Gomez has fallen victim to a wardrobe malfunction.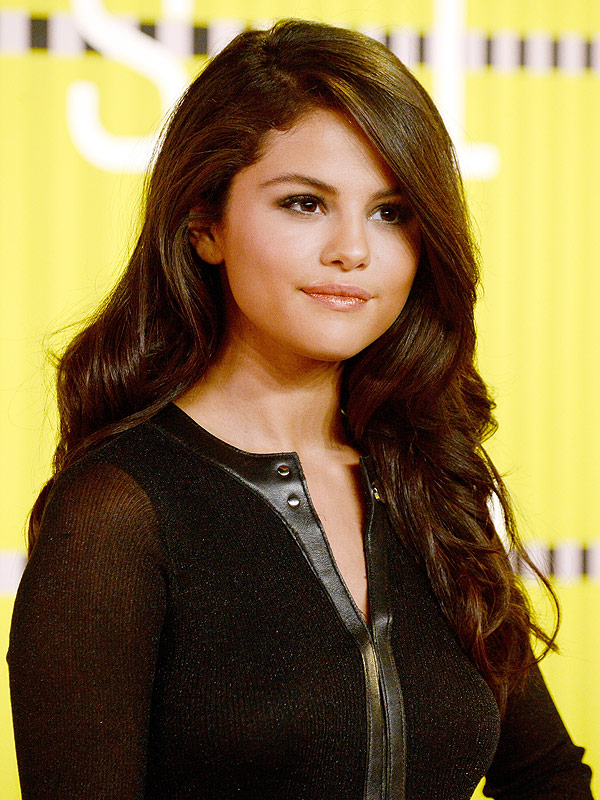 Frazer Harrison/Getty
Miley Cyrus looks like she's still recovering from her VMAs hosting gig. (We get it: All those outfit changes must have been exhausting.) But she's not too tired to share selfies on Instagram. And her latest happen to reveal that her VMAs hair is still going strong.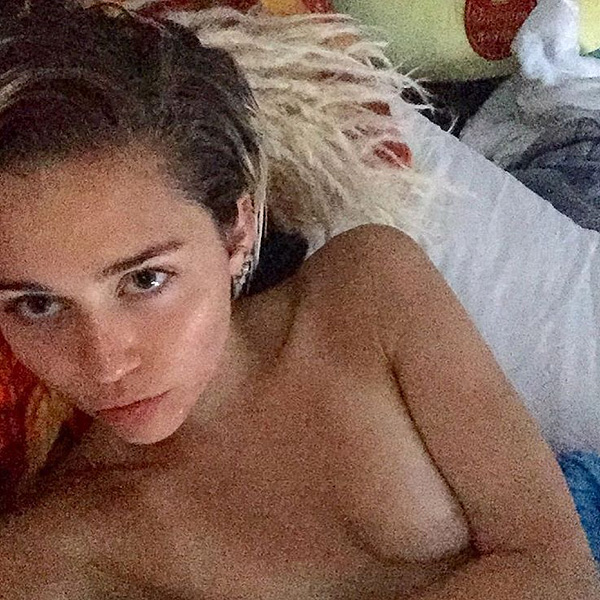 Courtesy Miley Cyrus
After Sunday night's MTV Video Music Awards, it's safe to say that at least one of Miley Cyrus' barely there costumes will end up in the unofficial VMAs hall of fame. But as shocking as Miley's looks were, they still don't compare to Lady Gaga's famous meat dress at the 2010 ceremony. MTV must have been feeling nostalgic, because they tracked down the dress's current whereabouts — and turns out it's had a surprisingly long life, considering it's perishable and all.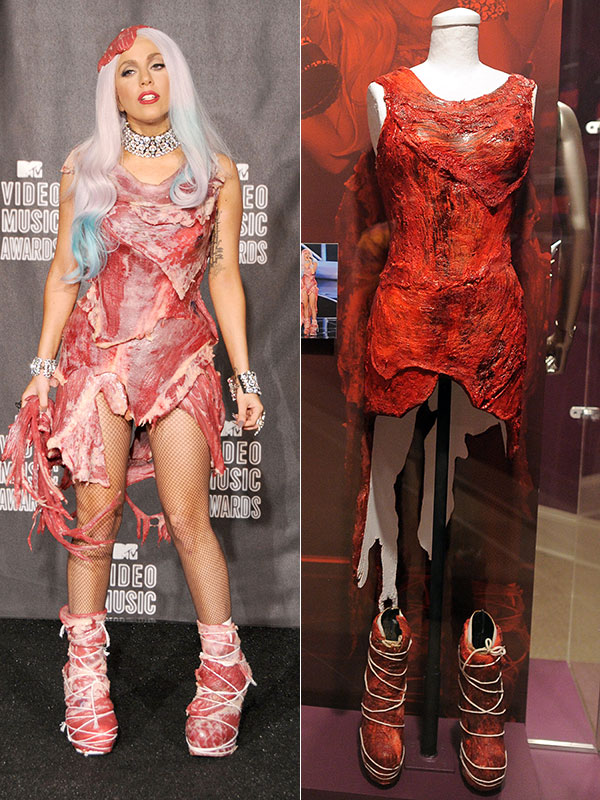 Getty Images
RELATED: Lil' Kim's Purple Pasty! Gaga's Meat Dress! Relive the Most Iconic (and Out-There) VMA Fashion
According to MTV.com, the meat dress is still owned by Lady Gaga but is now part of the "Women Who Rock" exhibition in the Rock and Roll Hall of Fame, which has been traveling around the country. Jun Francisco, the Director of Collections, explains that because of its unique materials, the dress had to be preserved like beef jerky (seriously), and transported in a climate-controlled truck. The meat is apparently "very hard" to the touch, and is displayed alongside Gaga's matching meat shoes.
The Franc Fernandez-designed dress was one of three looks Lady Gaga wore at the 2010 VMAs, where she famously said "I never thought I'd be asking Cher to hold my meat purse" as she accepted an award from the music legend. Gaga later told Ellen DeGeneres that the dress was not meant to offend vegans and vegetarians, but that it had "many interpretations," including that she isn't a "piece of meat."
Starting in September, you'll be able to see the meat dress at the Rock and Roll Hall of Fame in Cleveland, Ohio, and it will remain there for "the foreseeable future" or until someone eats it with mashed potatoes (only joking!).
Would you go see the meat dress IRL? Could you imagine any of Miley's VMAs costumes ending up on display? Let us know in the comments!
–Lindy Segal
Follow @lindysegal
RELATED VIDEO: Lady Gaga's Changing Looks

Vanessa Hudgens' MTV Video Music Awards look included a ton of glittering accessories (she even matched her 19-year-old sister!), but none were more captivating than her gold-accented hand cast! The star broke her finger in early August and has been making it her main accessory all month-long.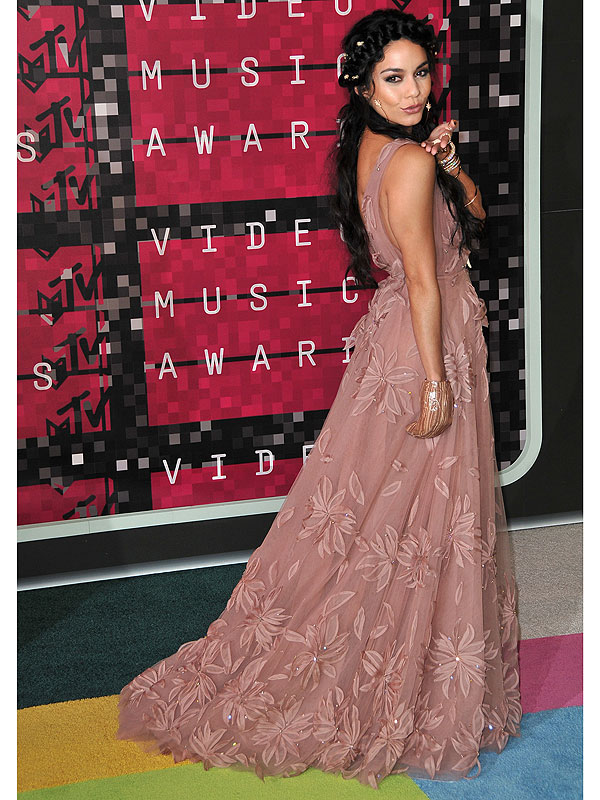 Sthanlee B. Mirador
She's only 17, but actress Bella Thorne definitely commands the red carpet like a pro. She always manages to nail the winning trifecta of event dressing: perfect hair, flawless makeup and on-point styling. And after her head-turning moment at Sunday's MTV Video Music Awards, we had to catch up with her superstar glam squad to find out all the scoop behind the look.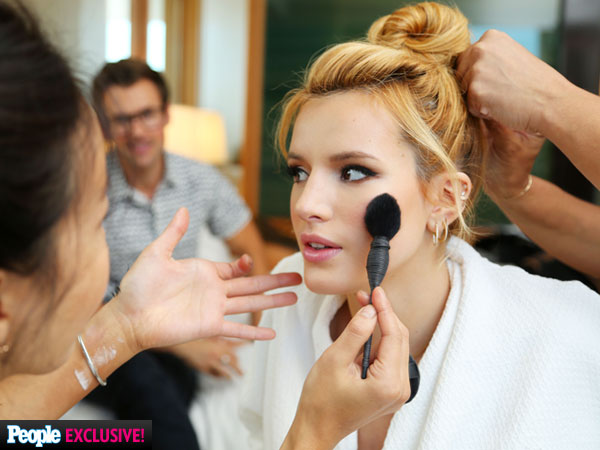 Sara Jaye Weiss/Startraks
By now, you've probably heard all about Miley Cyrus' scandalous, half-naked looks from the MTV Video Music Awards (and if you haven't, you really need to get on that!), but her off-the-wall hair accessories still remain somewhat of a mystery. Where does one find a pig-nose bow? And how did she host a mini rave inside her rainbow ponytail? We've got the scoop straight from her mane man, pro hairstylist Gregory Russell for TIGI.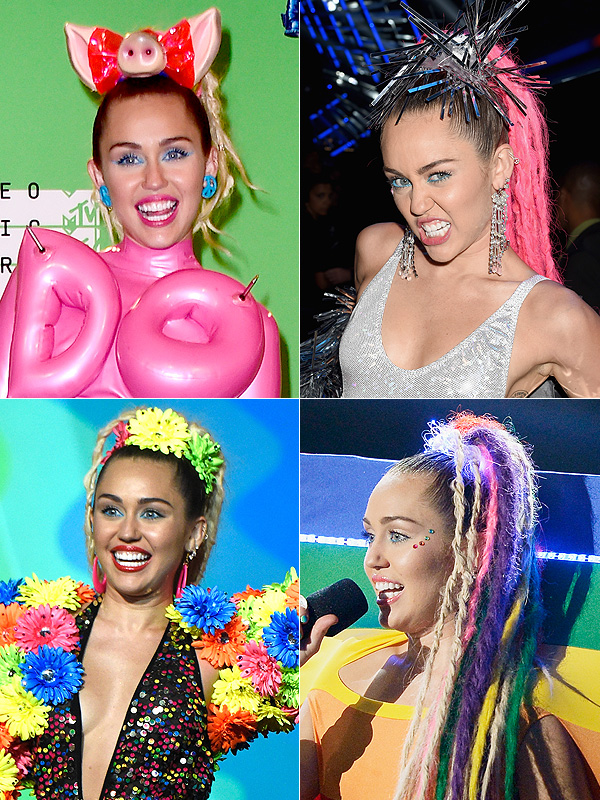 Getty (4)
She's just being Kylie! The 18-year-old star switched out of her Balmain micromini (worn on the VMAs red carpet) and into something that looks like it's straight out of her sister Khloé Kardashian's kouture kloset.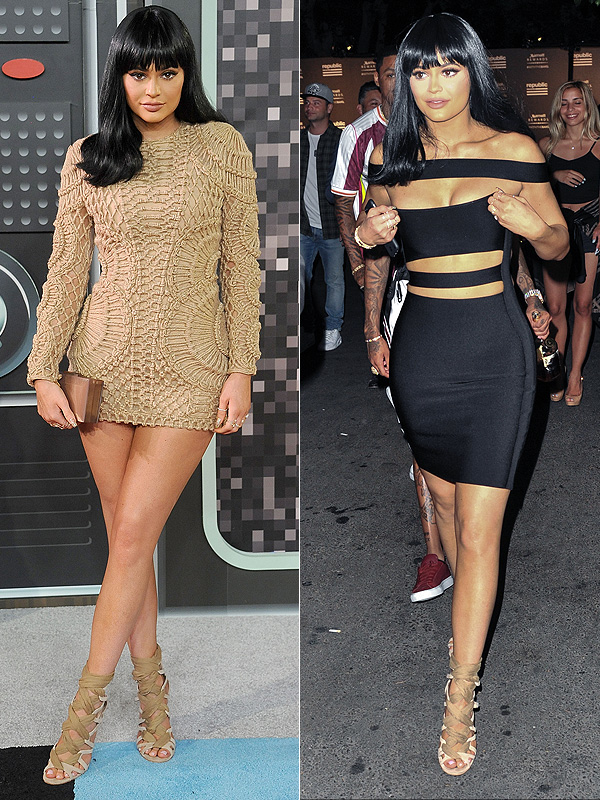 Getty (2)
Editors' Picks
More on Stylewatch
Top 10 Style Categories
Sites We Love