Awards Shows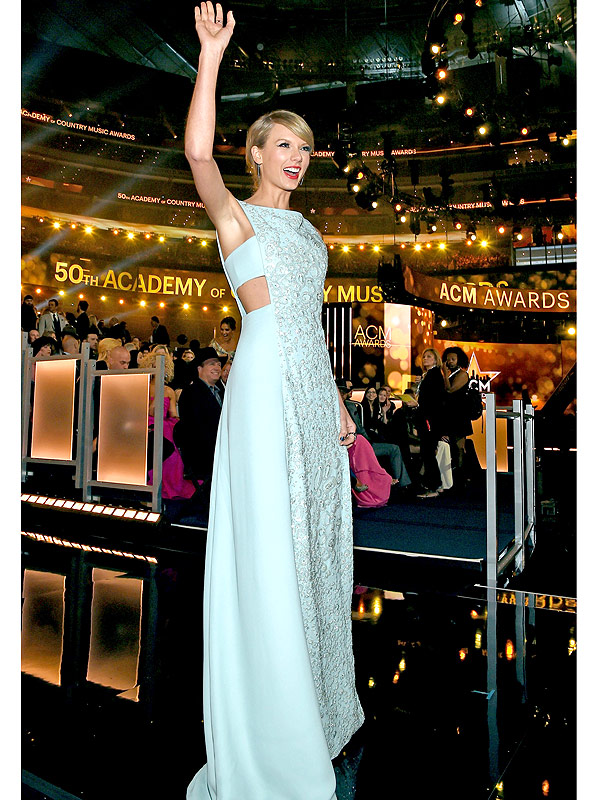 Larry Busacca/Getty
This Sunday marks the 50th Academy of Country Music Awards, with performances slated from Garth Brooks, Reba McEntire, Blake Shelton and more. Before the ceremony, top country stars will walk the red carpet, wearing glam dresses and dapper suits with just a touch of country flair — whether cowboy boots or hats, or oversize, engraved belt buckles.
Quite tragically, the country-glam fashions of today aren't nearly as dramatic as they used to be. For example: You just don't see shoulder pads anymore. Here are some looks from the 1990 ACMs that we desperately hope make a comeback. Read More
Not everyone walked the blue carpet at the MTV Movie Awards. And before you decide on your best-dressed star of the night, it's important that you revisit three more contenders who briefly showed off their eye-catching looks on stage.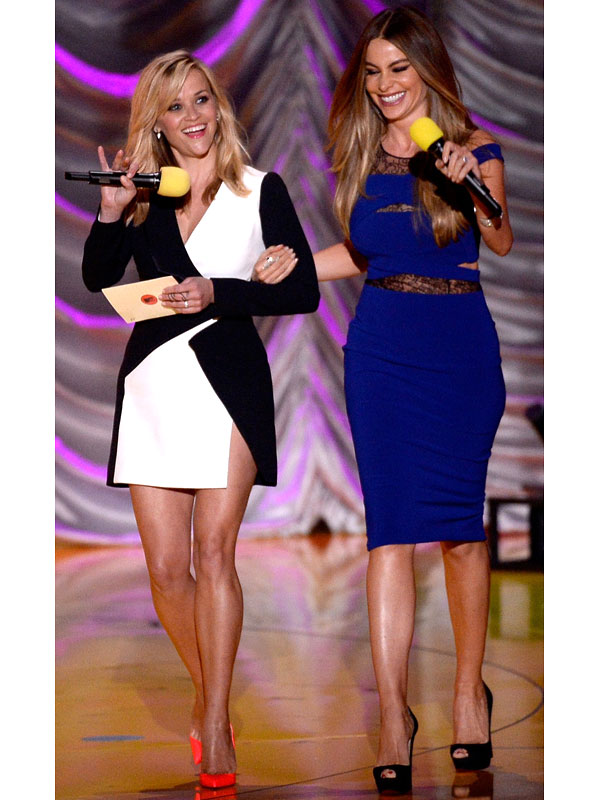 Kevork Djansezian/Getty
Rebel Wilson may have worn a cape on the MTV Movie Awards red carpet, but she managed to trump that look with her onstage outfit. And the 29-year-old star explained that her sexy wardrobe change was all about sending a very important message to fans.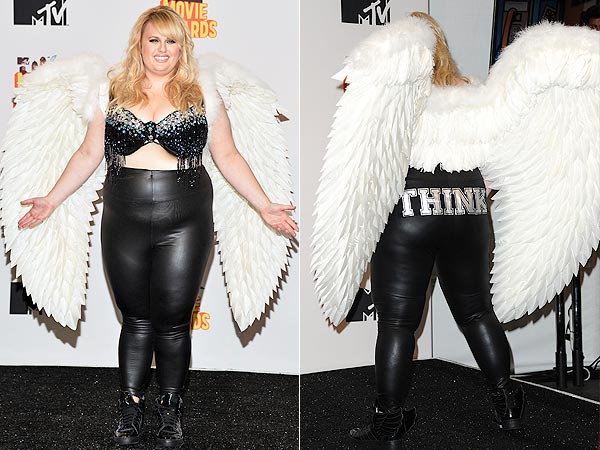 Amanda Edwards/WireImage; Jason LaVeris/FilmMagic

For many red-carpet watchers this awards season, a big moment to cheer (and possibly the start of the #askhermore movement really taking off) was Julianne Moore spurning E!'s mani-cam at the SAG Awards. The mani-cam didn't reappear at the Oscars, female nominees got asked in-depth questions about their roles and Moore ended up being able to put her manicure on full display when she took home an Oscar statuette of her own. Now, the star explains in April's Harper's Bazaar, she wasn't trying to start a revolution — she was just being true to herself.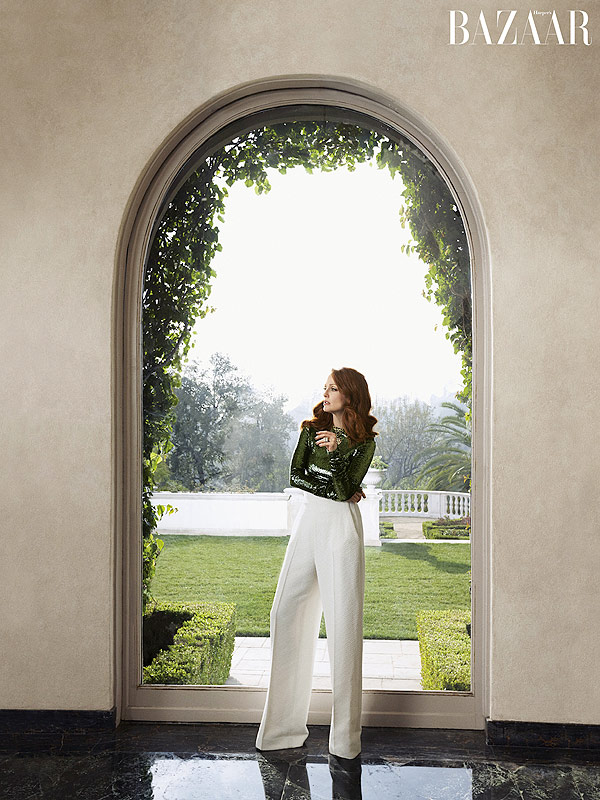 Camilla Akrans/Harper's BAZAAR
Zoë Kravitz stars as the fierce and proud Christina in the upcoming film Insurgent, and it appears the actress has a lot in common with her character.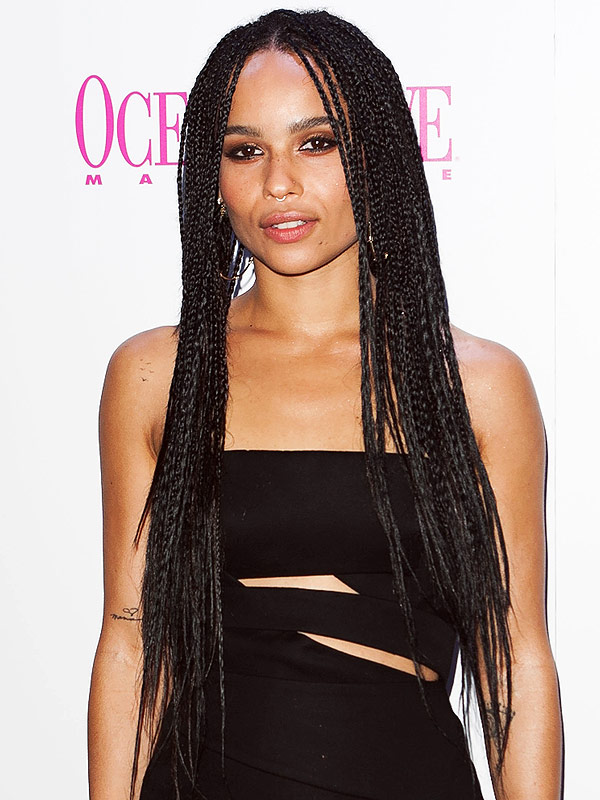 MediaPunch/Rex
In what may be the most stylish jewel heist of all time, it's been reported that Lupita Nyong'o's pearl-adorned Oscars gown was lifted right out of her hotel room Wednesday.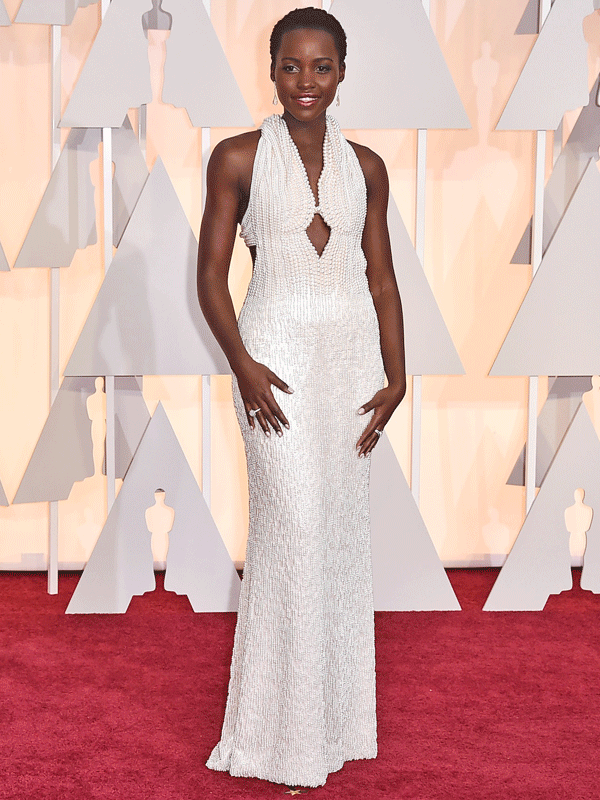 Jordan Strauss/Invision/AP(3); Kevin Mazur/WireImage
Editors' Picks
More on Stylewatch
Top 10 Style Categories
Sites We Love