Happy Birthday, Angelina Jolie! We Reflect on Your Most Memorable Red Carpet Moments
We wish we could throw Angelina Jolie a cupcake party at the PEOPLE office in honor of her 39th birthday, but since that's probably not going to happen, we're celebrating by looking back at some of her most noteworthy style statements instead. From her late '90s red carpet reign to her Brad Pitt baby bump days and that now-famous 2012 Oscars introduction to Angie's Right Leg, Jolie has an impressive track record. Below, check out five of our favorites (and be sure share yours in the comments!)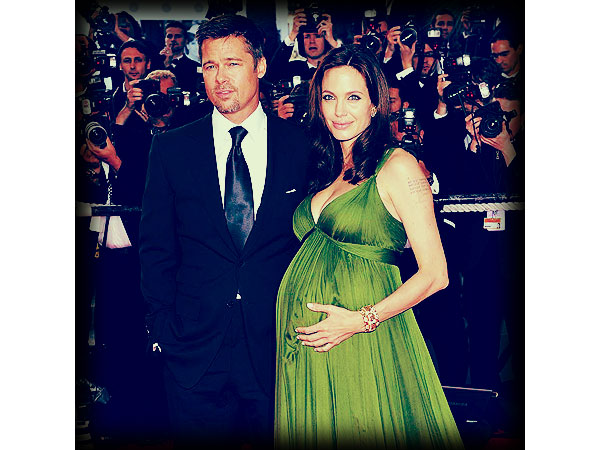 Alpha/Landov
Brittany Talarico, Associate Style Editor: The year: 2008. You can't walk into a pharmacy or supermarket without seeing Angie and Brad's faces all over every magazine on the newsstand. Angie's pregnant with twins (Vivienne and Knox — now 5!), and she's still managing to kill it on the red carpet. The best example? The actress at the Kung Fu Panda Cannes Film Festival premiere. She radiated in a green Grecian-style Max Azria Atelier gown and in mostly every photo has her hand perfectly draped on her growing bump. Maybe it was the pregnancy hormones or maybe it was the unexpected color of that gown (yay, it's not black!), but in my opinion, she's never looked better. Plus, Brad looks so sexy and proud by her side I actually had one of those "Aha!" moments where I realized the power of Brangelina.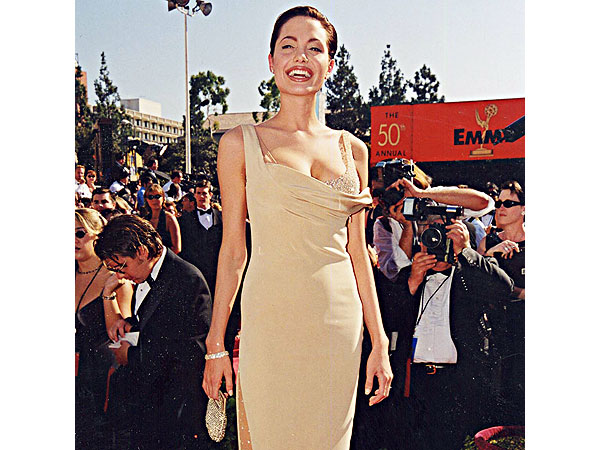 Getty
Catherine Kast, Writer-Reporter: We've basically been beaten over the head with "old Hollywood glamour" when it comes to standout red carpet looks, but I feel pretty good about calling Angelina's 1998 Emmys look just that. The silhouette of her Randolph Taylor gown with its slight draping and shimmer, combined with a bold lip, updo and a smile as big as her star quality make this look timeless. Okay, her lip color does feel a little '90s, but I'm willing to call her gown futuristic. Why? The glittery panel in the slit of the gown foreshadowed her famous leg pose from the 2012 Oscars (see below)– her toned right leg is kept under (albeit gilded) wraps. Plus, I've always been a fan of tactful body con, and this gown is it. It's tough to pull off a beige, close-cut look; Unless you're Rihanna, no one wants to look too nude. Angelina's gown breaks up the monotony of the basic column with an inset of a crystal-encrusted bustier and slip.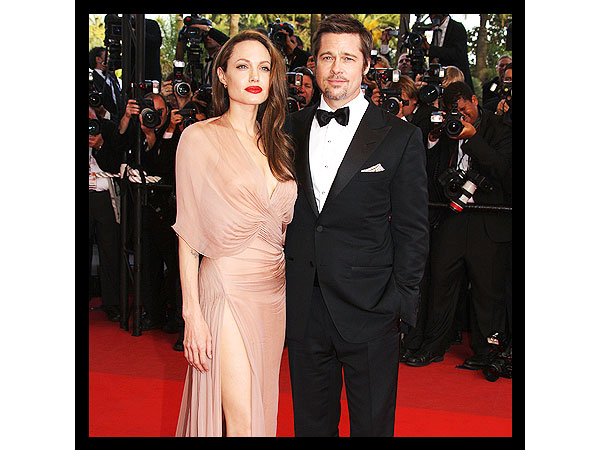 Getty
Whitney Little, Associate Producer: Angelina has perfected the all-black, verging on goth-like look, so I always love when she strays from her typical style. This blush Versace gown from the 2009 premiere of Inglourious Basterds at the Cannes Film Festival was absolutely stunning on her. I'm slightly obsessed with the draping across the front and the mix of fabrics, but what I really love is the fact that "Angie's Right Leg" made an appearance (thanks to that thigh-high slit) before becoming a hit on the Internet years later! Add in those bold red lips and side-swept waves and you have a look that is totally feminine yet still screams "bombshell."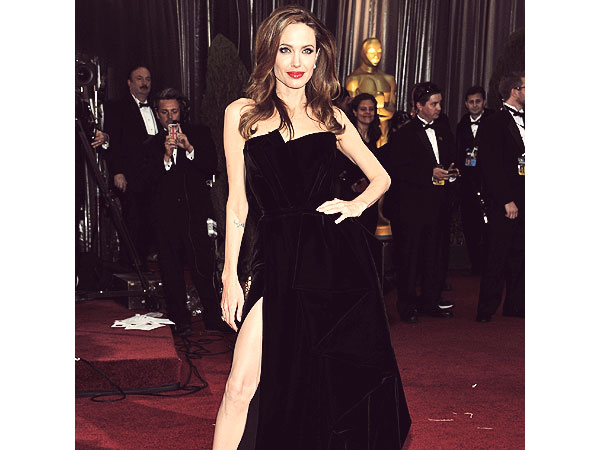 Getty
John Soper, Editorial Assistant: The stance. Her smirk. That oh-my-gosh-she's-killing-it gasp! The second Angelina stepped out onto the red carpet, put her left hand on her hip and stuck out her leg from the high slit of her Versace gown, I had the biggest "YAAAASS" moment of my young-adult life. Within minutes, her well-toned limb went viral and inspired hundreds of memes throughout social media and other websites (and even received an homage from writer Jim Rash as he accepted his award for Best Adapted Screenplay).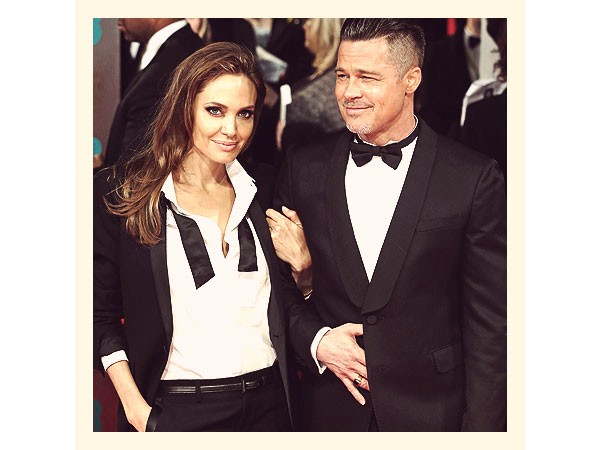 Getty
Alex Apatoff, Style News Editor: My favorite thing about Angie and Brad's couples style is that they both always show up looking like they made a minimal amount of effort (they have six kids at home, don't ya know) but still manage to out-movie-star everyone else within a sixty mile radius. At the BAFTAs this year, they were a prime example of this phenomenon, wearing his-and-hers tuxes, barely-done hair, matching knowing smiles and a whole lotta wattage between the two of them. And though I'm not the biggest fan of Jolie's red carpet style (wear some color. Any color), even I couldn't deny that she made menswear look good in her custom Saint Laurent suit.
What's your favorite Angie fashion moment? Share below!