What's Your Go-To Transitional Style Trick? Vote in Our Poll!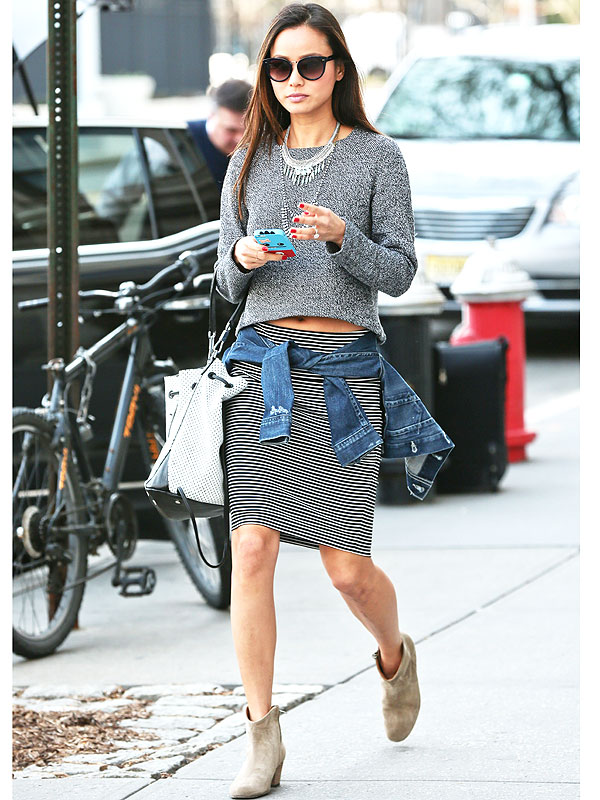 Splash News Online
We're just in the middle of transitioning from winter to spring in N.Y.C., but we're already thinking about that transition from summer to fall. (We also look at bikinis in the winter. This job is tough!) And we each have our own style tricks to make our outfits work through the seasons (and sometimes year-round). For example, Jamie Chung demonstrates the power of layering in the photo above.
But we want to know what you rely on to keep your favorite pieces fresh and functional no matter what season it is. Vote in the poll below and leave your thoughts in the comments for a chance to be featured in the magazine!