POLL: Which YouTube Style Star Is Your Favorite? Vote Now!
Each month, beauty content on YouTube racks up 700 million pageviews — and a huge chunk of those views are going to huge YouTube stars, like Bethany Mota, Michelle Phan, Dulce Candy Ruiz and Ingrid Nilsen. In fact, of the nearly 15 billion pageviews on beauty videos, the top 25 beauty "gurus" earn 115 times the followers and 2600% more comments (on average) than the huge beauty brands. Check out these four fabulous YouTube stars below, then vote to let us know who's your favorite! (Missed your go-to guru? Let us know who you love in the comments!)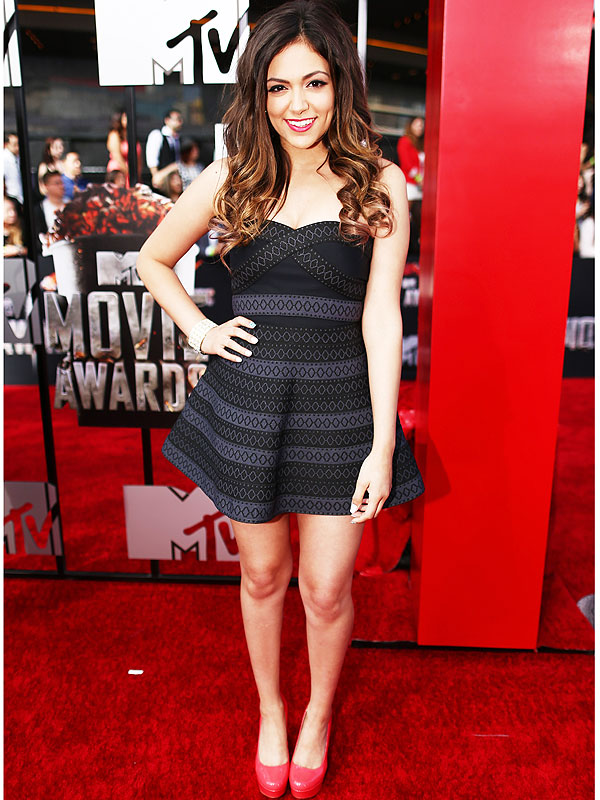 Christopher Polk/Getty
Bethany Mota: The head "Motavator" was only 13 when she kicked off her YouTube channel five years ago — and now, thanks to her loyal fans (all 5,916,659 of them), she's earning 2 million views a day, or about $40,000 per month, according to Yahoo finance. She's also making her mark on Hollywood, recently attending the MTV Movie Awards (above) and starting her own fashion line with Aéropostale. "Every time I post a video I make sure to go to the comment section, and I reply to their comments," she told Yahoo. "I really utilize all of my social networking sites." (No kidding: She has close to 3 million followers on Instagram.)


Michelle Phan: Referred to by some as "YouTube's Fairy Godmother," Phan, 27, may be the master of makeup tutorials. The beauty maven has taught lessons on everything from how to transform into Barbie (with over 53 million views), to nailing the look of Taylor Swift's Red video to the gorgeous and elaborate Egyptian Queen eye makeup video below. Since 2007, she's garnered just under a billion pageviews — and created more hours of content than nine feature-length films (for real!). In addition to her videos, Phan stars in commercials for Dr. Pepper and YouTube, launched a line of makeup with L'Oréal and has a multi-million dollar beauty community, For All Women Network.



Ingrid Nilsen aka missglamorazzi: We collaborated with Ingrid on one of our Google Hangouts with Joyus recently, and the 25-year-old vlogger knows her stuff. Her focus is fashion as well as beauty blogging, plus she loves a good GIY (Glam It Yourself!) video, in which she teaches her 2.51 million subscribers how to make crafts, from everything like a tote bag to beauty storage. Look for her to include food content in the future.


Dulce Ruiz aka Dulce Candy: The 24-year-old army vet isn't afraid to try anything. She just wants to keep her viewers (218 million views and counting) informed and entertained. For example, she did ombré to herself. 'Nuff said. Check the video below. In addition to her videos, she's been featured on Project Runway Allstars and partnered with Nordstrom, Macy's, Old Navy and more.


Now comes the tough part. Vote in our poll below, and share any additional thoughts in the comments. Then read next week's issue of PEOPLE to see the results!