One Direction Gets Personal for Fragrance -- and Strips Down for Charity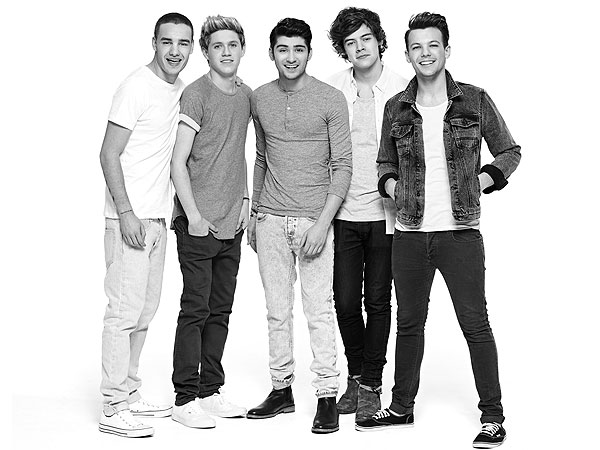 Courtesy Our Moment
We haven't had a style check-in with One Direction in, oh, about a week, so it's time to see what that wacky fivesome is up to on the heels of their huge debut weekend for their movie, This Is Us. Surely you didn't think they'd be laying low or swimming in piles of their cash?!

First up, the group releases yet another noteworthy video to promote their fragrance, Our Moment (check it out below). No silly sock-smelling in this one, though. Instead, it's an earnest, behind-the-scenes look at what went into making the fragrance ("inspired by and dedicated to their fans," according to the press release) from start to finish. All that work seems to have paid off: The scent has already topped $100 million in sales and it hasn't even hit shelves yet.
PHOTOS: They wore WHAT? Check out what your favorite stars sported last night here!
But let's get real: The reason you clicked on this post is to find out where and when the boys will be removing clothing for charity. The bad news: It already happened and you weren't there for it. The good news: You can buy the guys' pre-worn clothing for a good cause.
One Direction and Office Depot paired up to auction off signed tees, pants and sneakers on CharityBuzz, with proceeds going to anti-bullying initiatives. Got $1500 to spare? At last glance, that's what Harry Styles's favorite Ramones tee. For a little less, you can pick up a pair of Zayn's gently used pants.
So tell us: Are you ready to invest in the fragrance (or in their already-worn clothes?) Whose used tee do you most want to own?

–Alex Apatoff