Over-the-Top Nail Art: Are You Still Into It?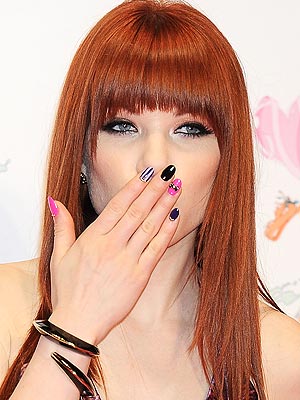 Jun Sato/WireImage
It seems as though really bold nail art has been popular for ages. Celebs pioneered it, PEOPLE StyleWatch readers have tried it and at this point it seems like even your mom is picking up nail decals.
So now we have to ask: Are you still into really funky manicures? It seems like even the biggest devotees of nail art (hello, Zooey Deschanel and Katy Perry) have dialed it down in favor of pretty accent nails or subtle patterns.
RELATED PHOTOS: Check out six totally fresh mani ideas here!
Carly Rae Jepsen is still carrying the torch for the trend — she stepped out in Japan wearing nails in shades of pink, purple and black, decorated with stripes and topped with bows and jewels.
Not only does it violate our Beauty Debate nail art ground rules, but it also is starting to feel a little stale to us. But if we're totally off the mark, please let us know in the comments!
–Alex Apatoff