Buy The Exact (Crazy) Chanel Sunglasses Mary-Kate Olsen Wore!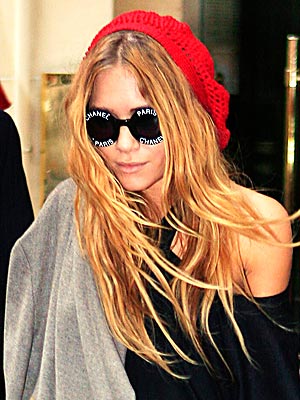 Splash News Online
A few months ago, Mary-Kate Olsen stepped out in a pair of truly unique shades: oversize black circular frames with the Chanel logo around the lenses. And now, you can add the sunglasses to your own collection.
Luxury consignment site eDrop-Off is auctioning off the Chanel sunnies as part of its eBay "Style Vault," which is showcasing 250 pieces of vintage Chanel and Hermès, along with Oscar de la Renta spring 2013 designs.
The current bid for the funky frames is at $212.50, which actually is a bargain considering a brand new pair of Chanel shades goes for $350 and higher.
RELATED PHOTOS: Obsessed or Hot Mess? Vote on Daring Star Style
Olsen wasn't the only stylish starlet to wear them; Rihanna, who's a big fan of bizarre sunglasses (check out these pearl-rimmed ones she wore while performing at the Victoria's Secret Fashion Show!), also donned the same black-and-white pair in November.
You can shop the auction through March 4 at 11 a.m. Tell us: Would you ever wear these over-the-top sunglasses?
–Jennifer Cress