Surprise Fashion Faceoff: Kanye, Jessica and Mary-Kate All in the Same Shirt!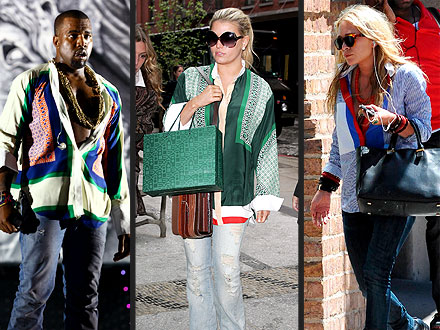 Splash News Online (2); WENN
What do Kanye West, Jessica Simpson and Mary-Kate Olsen have in common? They love Céline's chic summer blouses! The stars engaged in a bit of three-way fashion faceoff this summer, each donning a different Céline look while out and about. West wore his, a top from designer Phoebe Philo's spring 2011 ready-to-wear collection, while performing at the Coachella Music Festival in California in April. One month later, Simpson was spotted dining in New York City in a similar blouse from the very same collection. Fast-forward to this month, when we caught Olsen outside of her Manhattan hotel in a shirt from Céline's Classics collection. We're personally fans of all three looks, but want to know what you think. Tell us: Who wears a Céline blouse best?