Did Kathie Lee Fudge Her Weight on 'Today'?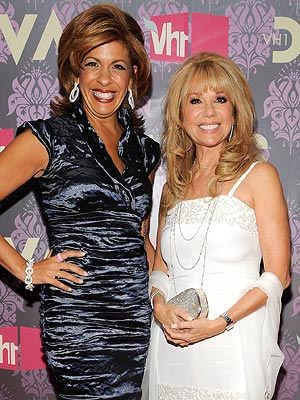 Frank Micelotta/Getty
Hoda Kotb and Kathie Lee Gifford made a brave move on Monday as they took to the airwaves to share information that many women fiercely guard: their weight and age. To get the skinny on Hoda Kotb and Kathie Lee's Today show reveal, PEOPLE spoke with Kotb at the Self magazine Women Doing Good awards on Tuesday in New York, where she confirmed that their on-air age revelation was in fact accurate. "She said she was 57 and I say I'm 46, which is true. You can figure it out," said Kotb. "But the weight was on the honor system! She revealed hers as 129 [lbs]," she added. "Now you know there is some jiggling going on the scale, some shifting: just the idea that it didn't tip over into the 130s. I honestly said I weigh 146 [lbs], which was painful to say, but there it is, I said it. And people were, like, 146? Girl, turn around…let me see." That said, Kotb pointed out that there is a significant height difference between the two hosts. "She's 5-ft. 5-in." said explained. "She's actually small…I'm 5-ft. 9-in." Wearing buttons on-air that were emblazoned with their ages had more of an impact than Kotb said had expected. "I thought it would just be one of those things where you say it, and move on. But people were like, 46, huh?" And I said, "There went half the dating pool… just dried up in five seconds when you say the number 46." Tell us: Would you be brave enough to reveal your age and weight on television? –Jeffrey Slonim
SEE THE BIG REVEAL ON 'TODAY' HERE!
Vodpod videos no longer available.